Catholic Archbishop of Dublin Dr Diarmuid Martin has expressed surprise at the outcome of the referendum, and reiterated that his church cannot compromise on its opposition to abortion.
It follows the declaration of the official result this evening, one which campaigners for a No vote described as a "tragedy of historic proportions".
Dr Martin said that compassion is a Christian concept and that the Catholic Church has to show, in the way it lives and witnesses to the gospel, that it is genuinely compassionate.
"We have to speak with compassion even if what we speak is not acceptable," he said.
He added that above all, the Catholic Church had to revamp all that it does to be pro-life.
"Because pro-life is not simply about birth and death. It is about all the time in between," he said.
He explained that there are many other ways that life is threatened in Irish society through violence and people not being able to live the lives they should do.
He said that he hoped, along with the remainder of the country's bishops and the wider church organisation, to be able to "rebuild an image of what the church is, a reflection of the compassion of Jesus Christ".
Dr Martin was speaking as he arrived to address an interfaith meeting in Dublin organised by the Muslim Sisters of Éire.
It was hosting speakers at an Interfaith Dinner to mark 'Iftar' the evening breaking of bread after the daylight fast undertaken by Muslims during the Islamic month of Ramadan.
Earlier, the Save the 8th campaign said a wrong did not become a right simply because the majority supported it.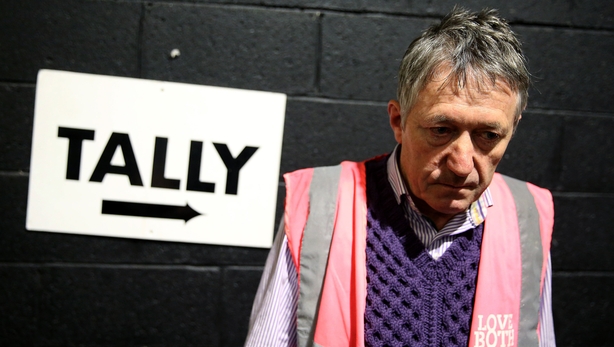 Spokesperson John McGuirk said the unborn child no longer had a right to life recognised by the State.
"Shortly, legislation will be introduced that will allow babies to be killed in our country," Mr McGuirk said.
"We will oppose that legislation," he added.
"If and when abortion clinics are opened in Ireland, because of the inability of the Government to keep their promise about a GP-led service, we will oppose that as well.
"Every time an unborn child has his or her life ended in Ireland, we will oppose that, and make our voices known."
LoveBoth spokeswoman Cora Sherlock said she was saddened by the results.
"A lot of misleading claims were made about Ireland's healthcare," she said.
"I'm very upset that women were made to feel like they should be frightened going into Irish hospitals, which was a failing of Yes campaigners because our international record is fantastic in this area."
Independent TD Mattie McGrath said the support for repeal was not evident to him while going door-to-door during the campaign.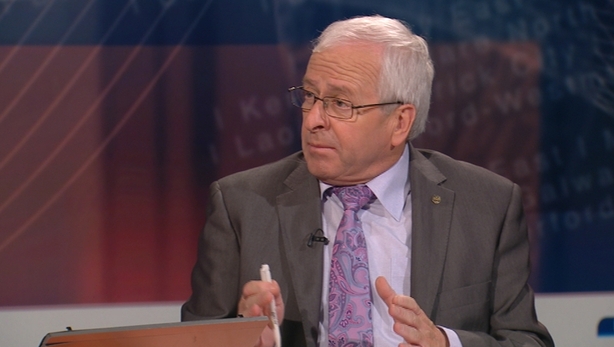 Mr McGrath said that he would hold Taoiseach Leo Varadkar and Minister for Health Simon Harris to their words that abortion would be rare and restrictive.
He added that he hoped the concerns of the No voters would be taken into account in the legislation.
Independent Senator Rónán Mullen, who drew criticism for his views on abortion and mental health during the campaign, said he had a strong sense of sadness about the voters' decision.
"A lot of unborn children will lose their lives in the future, that's what happens when abortion gets legalised," Mr Mullen said.
Mr Mullen said he would not be supporting legislation that came through the Oireachtas. "Absolutely not ... politicians should be people with principles," he said.
He claimed that when abortion was available as a matter of choice, children with disabilities would suffer.
---
Read More:
Referendum results breakdown
Taoiseach hails 'resounding' abortion poll victory
After the Yes vote - What happens next?
---
Fianna Fáil deputy leader Dara Calleary, who had called for a No vote, said he accepted it would be a very large Yes result and he accepted that decision.
"Given the size of the mandate and that the legislation was upfront and central to the campaign, I will be implementing the wishes of the referendum during the legislation process," Mr Calleary said.
He said it was a matter for every colleague to make up their own mind but that you had to take into consideration the size of the mandate.
Anne Rabbitte, another of the Fianna Fáil TDs who backed a No vote, said "we are no longer a conservative society.
"I think we may be traditional, but we are not conservative."
She also said that the result was a mandate for the legislation that has been proposed by the Government.
She said she will be supporting the legislation because "with such a clear majority there, I think it is incumbent on elected representatives to listen to the voice of the people and support the will of the people".