The leader of the Catholic Church in Ireland has said that to be against abortion is not simply "a Catholic thing".
In a pastoral message, Archbishop Eamon Martin warned that any repeal of the Eighth Amendment would pave the way for a very liberal abortion regime, including completely unrestricted access to abortion during the first three months of pregnancy.
He said that people of all faiths and none hold that the innate dignity of every human life is a value for the whole of society and argued that that belief is rooted in reason as well as faith.
He reiterated his church's teaching that it was always gravely wrong to take away an innocent human life and that abortion cold never be simply a matter of personal choice.
Dr Martin, whose Armagh diocese straddles the border, recalls the recent Supreme Court ruling that the Eighth Amendment is the only constitutional protection for the unborn here.
He said if it was repealed unborn children in Ireland would have absolutely no constitutional rights.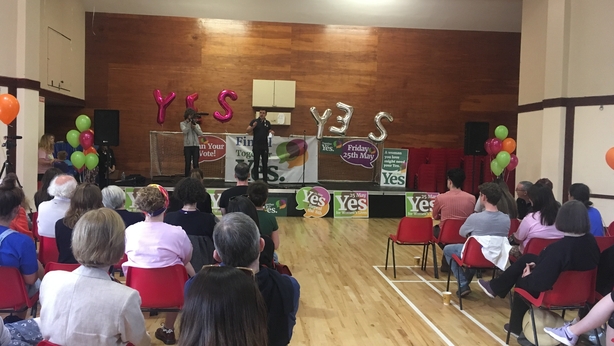 Meanwhile, a rally was held in Balbriggan in Dublin calling for a Yes vote in the referendum.
The "Get Out the Vote" rally of volunteers took place in the Combined Clubs Community Centre in Balbriggan.
Ailbhe Smyth, Co-Director of Together for Yes, said: "It's completely unacceptable to force women to travel or buy pills illegally in order to access the care that they should have here at home."
Hilary Darcy, Fingal Together for Yes spokesperson, said: "We have over 300 volunteers working day and night in more than 20 towns across the region, and our numbers continue to grow every day."
"In this final week of the campaign, we will be present in every town in Fingal."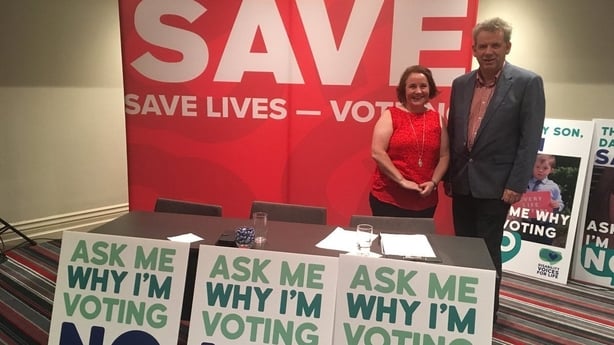 Both sides target undecided voters in final weekend of referendum campaign pic.twitter.com/sUExPwd3xb

— RTÉ News (@rtenews) May 19, 2018
Elsewhere, Disability Voices for Life held a press conference calling for a No vote in the referendum.
Family members of some people with disabilities attended the Dublin event.
Speaking at the event, Anne Trainer called for a No vote, urging people to "keep Ireland a country which is bucking the trend and is a world leader in celebrating and including individuals with Down syndrome into our lives and society".
Nine female kayakers were on the River Liffey this afternoon highlighting the number of Irish women forced to travel to the UK each day to access abortion.
The group kayaked from the Custom House to the Ha'penny Bridge.
They had sails with three different messages: 'Nine women are forced to cross Irish waters each day', 'Don't make Irish women take the boat', Vote Yes on May 25th'."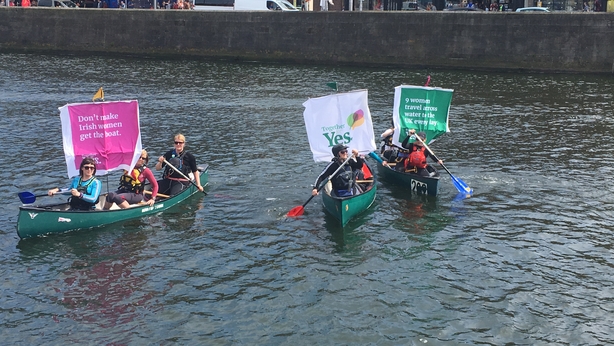 Additional reporting Dyane Connor