A number of primary schools have strongly criticised procedures for allocating English language support to refugee children for the coming school year.
Some are saying they feel there is "an element of racism" to them.
The schools have complained that children fleeing the war in Ukraine are being given preferential treatment, compared to children escaping from similar conflicts elsewhere.
A separate application process has been established to enable schools to draw down English language teaching supports for Ukrainian children.
Schools are entitled to a set amount of additional hours, based on the number of Ukrainian children they have enrolled in recent months, and schools say the process of granting the hours is automatic.
However, the same system does not apply to recently arrived children from other countries.
Their applications are dealt with through a standard process that has a lower level of resource allocation, and where applications are more likely to be rejected.
Last week a number of schools had applications for support for other newly-arrived children turned down.
A Dublin school, St James's Primary, enrolled 35 asylum-seeking children last March. The children – most of whom have come here from African countries – are living in Direct Provision in a Dublin hotel.
That same month the school enrolled nine children fleeing the conflict in Ukraine.
Many of the children – from Ukraine and the other countries – are struggling to learn English.
The school made one application for additional language support for all the children who need it, regardless of their country of origin. But its application was rejected.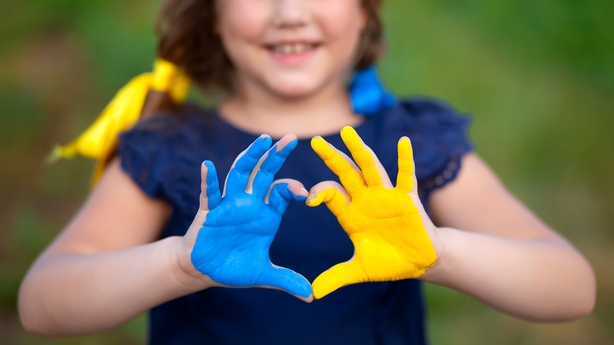 "If, separately, you have applied for language support for Ukrainian pupils …. you will be notified shortly of the outcome of that application," the letter stated.
"I think it's very unfair," principal Ciarán Cronin told RTÉ News. "Regardless of where you come from, you should be afforded the same treatment.
"All of these children are traumatised, they have seen an awful lot in their short lives. I don't see any difference and when they come here the least we can do is offer them the same levels of support."
The walls of St James's are festooned with posters showing the school's support for the people of Ukraine.
But Mr Cronin is among a number of primary school principals who have branded the system that has emerged this year as racist.
"It feels slightly racist to be honest," he told RTÉ News. "The war in Ukraine is terrible and there are children here from Ukraine who have seen terrible things.
"This is not to take away from that, but there are children from all over the world who have come to us, and they've seen similar things and it feels that the Ukrainian war is taking precedence."
The Department of Education has told RTÉ News that it is "working with all relevant authorities, education partners and school communities to ensure Ukrainian children of school-going age … are provided with access to appropriate supports to allow them to continue their education in Ireland".
It said the nature of the "emergency support" provided to Ukrainian children "reflects the unprecedented scale facing schools".
But Ciarán Cronin and other primary school principals are concerned that the needs of other children are being relegated to second place.
His application for English as an additional language (EAL) hours was backed by a supporting letter from the child welfare agency Tusla.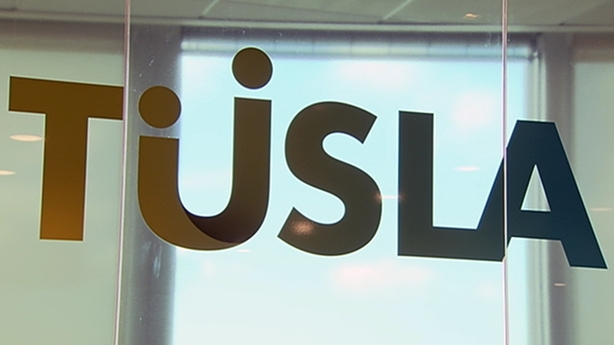 It was at the request of Tusla that the school immediately agreed to enrol the 35 asylum-seeker children. But notwithstanding the Tusla letter, the school's application was still rejected.
Today Ciarán Cronin was filling out a new form – called the 'U' EAL form – which is for Ukrainian children only. Under this separate process the school is entitled to 15 additional teaching hours for those nine Ukrainian children.
But it will receive no additional hours for other children, whose families have fled similar conflicts elsewhere.
On social media other primary school principals have also expressed concern at the Department's dual approach.
Principal of Owenabue Educate Together primary school in Cork, Catríona Golden, posting on Twitter, called the policy "straight up racism".