Minister for Education Joe McHugh has said he has no plans to seek a review of the decision to remove Geography from the list of core subjects for the Junior Certificate.
His comments are in response to an open letter signed by the heads of the geography departments in six universities requesting a reversal of the decision that came into effect last year.
The university professors had highlighted their serious concerns that the decision to remove Geography as a compulsory core subject was counter-productive at a time when climate change was the most important challenge facing mankind.
They pointed out that Geography is the only discipline which combines the study of both the natural and social worlds, and their interaction, and is key to solving global problems such as climate change and poverty, in addition to examining and proposing solutions to pressing national issues such as the housing crisis.
They also pleaded that a time when the unique skills of geographers are being recognised as essential to successful decision-making processes, it is vitally important that all secondary school students have a geographic training so that they can become active participants in tackling national and global issues.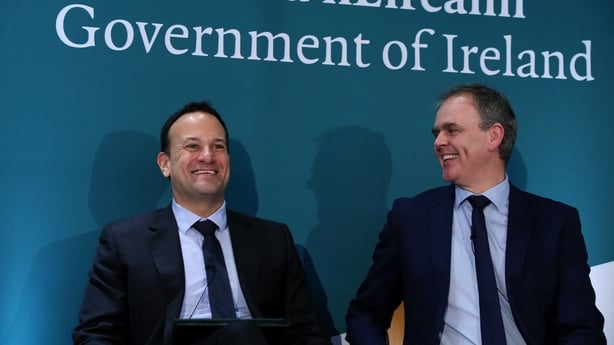 However, speaking after the launch of the latest Action Plan for Education at the National College of Art and Design in Dublin today, Taoiseach Leo Varadkar said that in trying to modernise the education system there had been a move away from the more traditional school subjects to make room for a range of new subjects and short courses that are important in modern life.
He said there could potentially be short courses about climate change in the future but that it has to be borne in mind that there is a risk of overloading the education system and that it could be counterproductive to reverse the decision on Geography.
Minister McHugh pointed out that he had asked the curriculum assessment board to review the situation with regard to the removal of History from the list of compulsory core Junior Certificate subjects and that he looks forward to receiving the results of that review at the end of March.
However, he was adamant that he does not have any plans to seek reviews in any other subject areas including Geography.