Catholic secondary schools are telling parents that their children are obliged to attend religious education classes and Catholic masses despite the fact that the Constitution gives students an explicit right to not attend, should they or their parents so wish.
RTÉ News has looked at the websites of several Roman Catholic schools which state that students are "required" or "expected" to attend religion classes, or state that the subject is "compulsory".
Some websites also state that non-Christian students are "required" to attend mass, and one states that Muslim students specifically must "fully participate" in Christian liturgies.
The instructions appear to be in direct conflict with the Constitution which acknowledges "the right of any child to attend a school receiving public money without attending religious instruction at that school".
When contacted by RTÉ News, many of the schools said that the policies in question would be reviewed, or were currently under review.
In its 'Code of Behaviour' Holy Child Secondary School in Dublin's Killiney outlines the rules governing the wearing of the hijab among Muslim students.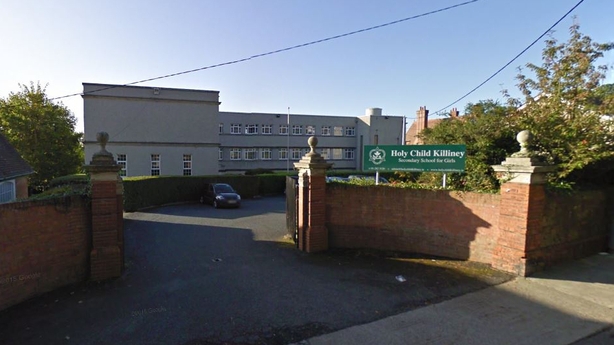 While the school permits girls to wear a headscarf, the policy goes on to state that "students, wearing the hijab, are expected to fully participate in all school events including liturgies".
The school confirmed to RTÉ News that this was the policy of the school, but that it was "currently under review".
Another Catholic girls' school, Our Lady's College in Drogheda, states on its website that "school policy... requires all students to attend religious education classes, retreats and liturgies". The school has not yet responded to a query from RTÉ News.
A third Catholic girls school, Mount Anville in Dublin, states on its website that "Religious Education is compulsory for all Catholic students and those of other Christian denominations as is attendance at all religious services".
This section goes on to say that "unless determined otherwise by the Principal, non-Christian students will also be required to attend RE classes and religious services".
The Principal of Mount Anville, Patricia Bourdan, told RTÉ News that the policy was currently "up for review".
She said there was no question of anybody being forced to participate if they did not want to.
However, Ms Bourdan also confirmed that the statement on the school website did accord with school policy and that religious education was "compulsory" for students.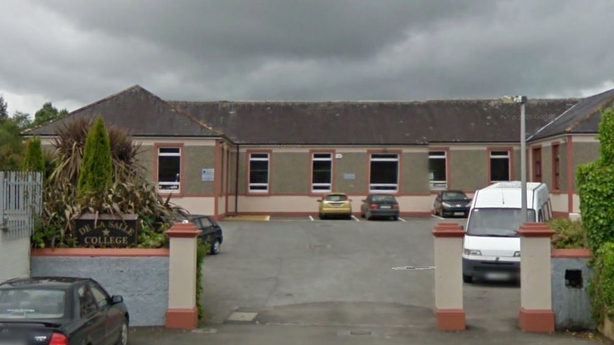 The website of De La Salle boys secondary school in Macroom outlines the school's policy that "all students attend and participate during religion class".
It goes on to say that students of "other faiths" who choose to attend De La Salle College "are expected to be present during RE class".
De La Salle's principal, John Murphy, told RTÉ News the school would "absolutely" review the section.
Mr Murphy said that the school had an open enrolment policy and did not force any student to participate in religion classes. "It should not be there", he said.
Presentation College in Clonmel also states on its website that "pupils are required to participate in religious education classes". The section goes on to say that if there is an issue regarding participation, "it will be at the discretion of management".
Principal Ethel Reynolds told RTÉ News that it was not the school's intention to be in breach of the Constitution. She said the statement on its website "definitely" did not reflect school practice.
Ms Reynolds said she would take advice on the matter, with a view to removing the section "if it's not constitutional".
The website of St Mary's CBS in Portlaoise states that students are "expected" to participate in religious education.
In a section on inclusion it states that "students who are not practising Catholics but who do not practise another faith must fully participate in all religious activities".
Principal Maura Murphy said the school was a multicultural one with up to 30% of students from non-EU families.
She said the school wanted everybody to feel included and that any child who wished to opt out could do so. She pointed out that the school policy was approved every year by the school's trustees, the Edmund Rice Schools Trust.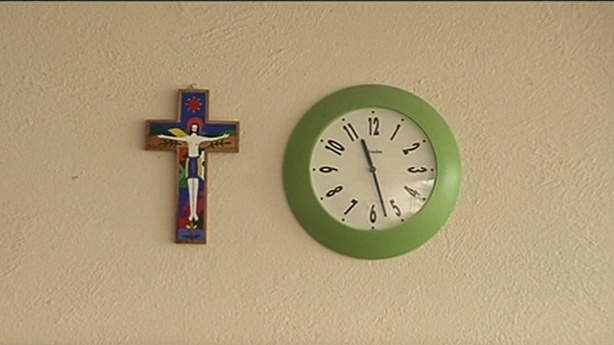 All of the schools that spoke to RTÉ News said however that they would have difficulties accommodating students who wished to opt out.
They said that unless parents could collect and supervise students who were opting out, then the student in question would be required to remain in the classroom while religious education was ongoing.
Jane Donnelly of Atheist Ireland has called on the Minister for Education to put statutory guidelines in place in line with the Constitution and human rights law.
The organisation has highlighted some of these and other school religious education policies on social media.
Ms Donnelly said it was ridiculous that "in this day and age" schools still had policies that obliged children to attend religion classes, when this went against their constitutional rights.
In a statement the Department of Education confirmed that parents had a constitutional right to have their children opt out of religion classes if they so wished.
It said the manner in which a school ensured that the right was upheld was a matter for individual schools.
It said forthcoming legislation would require schools to include details in their enrolment policies of arrangements for any students in this position.