Members of the Irish Youth Musical Theatre group will perform Evita at the National Concert Hall in Dublin this evening, alongside the National Symphony Orchestra and well known musical theatre star Rebecca Storm.
Irish Youth Musical Theatre is a national training company for actors aged 14-24 years. It was set up by Donegal born Séimí Campbell in 2020 to find, nourish, train and showcase the next generation of Irish musical theatre performers and to help launch their careers.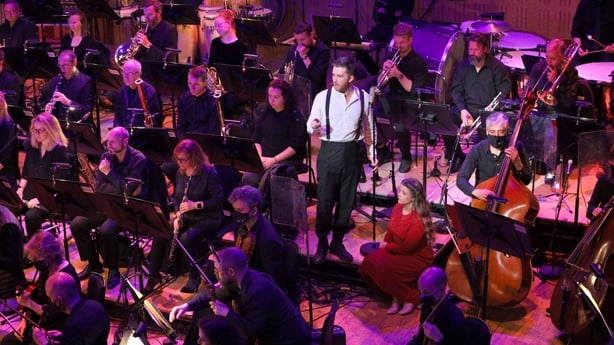 Like all others in the entertainment industry, opportunities for young singers have been scarce in recent years - indeed some of tonight's performers studied and graduated during the height of the pandemic - making this experience particularly important.
The show is being staged by special arrangement with Andrew Lloyd Webber's 'Really Useful Group', allowing it to feature three 'Evas' and more than 50 performers, the youngest just 15-years-old will be featured.
Rebecca Storm starred in Evita in 15 countries and says she's 'having a ball' performing alongside the young singers. Describing them as 'magnificent' performers, she says this is an incredible opportunity to start a career.