Builders have stopped working on a new development of social houses in Clondalkin, Dublin, following reports of intimidation and anti-social behaviour.
It is understood the contractors, Sisk, moved off the site in St Cuthbert's Park after workers were subjected to threats and the site was targeted by vandals.
61 two and three-bedroom homes are under construction.
They will be owned by South Dublin County Council.
Sinn Féin housing spokesperson and local TD Eoin Ó Broin said workers had not been on the site for a week.
"The problem is the park itself has become a centre of very significant anti-social behaviour. There can often be cars or bikes driven recklessly in the park. My understanding is some of those vehicles have gone onto the building site itself."
Mr Ó Broin said workers had also been verbally threatened and intimidated.
"Contractors don't feel enough is being done by the council or the gardaí to ensure that their workers are safe on the site.
"Bawnogue is a wonderful place with wonderful people, and unfortunately the lives of so many here are being negatively affected by the bad behaviour of a few."
Neither South Dublin County Council or contractors Sisk would comment on the situation at St Cuthbert's.
We need your consent to load this rte-player contentWe use rte-player to manage extra content that can set cookies on your device and collect data about your activity. Please review their details and accept them to load the content.Manage Preferences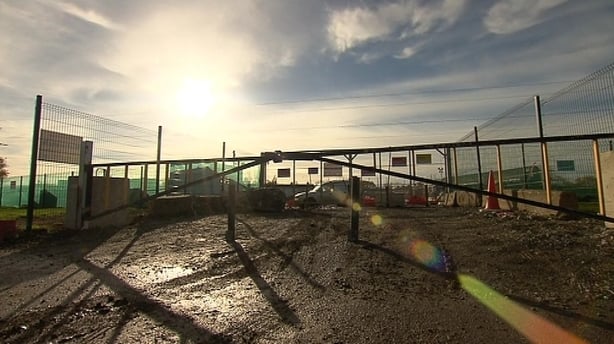 In a statement, gardaí said they were "satisfied that an adequate policing service is being delivered".
There are 9,000 people on South Dublin County Council's housing list.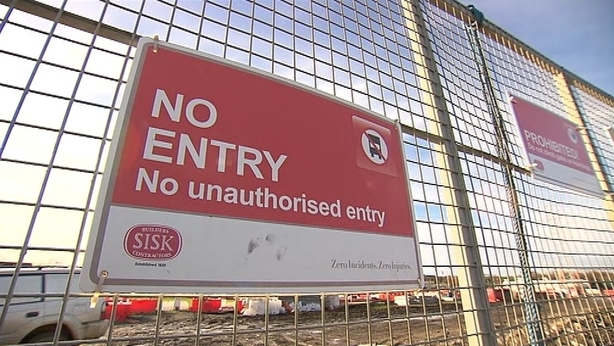 Independent Councillor Francis Timmons, who runs voluntary group Clondalkin Helping Homeless, said the delay in building much-needed housing came as a shock. 
"It is a huge disappointment for everybody waiting on the housing list. People are at their wit's end. It is a big setback.
"I really hope that this can be resolved and we can get these houses on stream."
Speaking to RTÉ's Morning Ireland, one resident described an increase in anti-social behaviour in St Cuthbert's Park.
The woman, who did not want to be named, said cars and scrambler bikes are regularly seen in the area.
"You are hearing the noise of a scrambler all day every day. The area is being brushed aside and forgotten about.
"I grew up here all my life. I have never seen it as bad as this."
The social housing development at St Cuthbert's is part of a wider plan to address some of the issues in the area including the installation of CCTV and facilities for Clondalkin Celtic soccer club.
However, the roll-out of the CCTV system has been delayed.