Gardaí investigating the disappearance of Deirdre Jacob and other women who went missing in Leinster over 20 years ago said a new search has begun because of unusual activity noticed on the evening she disappeared.
Inspector John Fitzgerald, who is in charge of the search, said an area of dense woodland at Brewel East, on the Kildare/Wicklow border, was identified as an area of interest.
Inspector Fitzgerald said unusual activity was reported at the woodland on the night of 28 July 1998, the day Ms Jacob went missing.
She was 18 years of age when she went missing and was one of at least six women who disappeared without trace in the east of the country in the 1990s.
Inspector Fitzgerald said the information was received some time ago and reviewed as part of the murder investigation. He said it has been found to be more relevant than had been initially thought.
Three years ago, gardaí upgraded the missing person's case to a murder investigation and a file on the case is currently with the Director of Public Prosecutions.
The case of Jo Jo Dullard was also upgraded to murder earlier this year. The 21-year-old went missing from Moone in Co Kildare in 1995.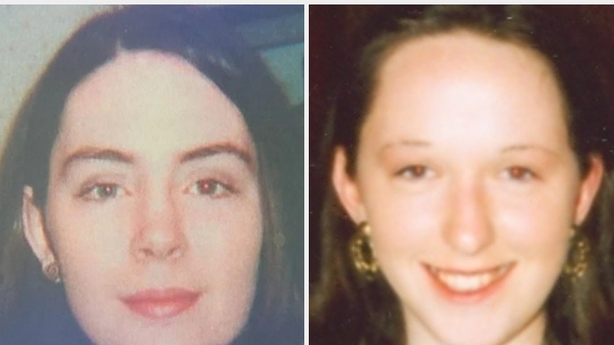 A divisional search team of 15 officers has today begun searching the four acres of dense woods.
The area is being managed by a crime scene manager from the technical Bureau and the forensic archeologist Dr Niamh McCullough will be on site each day.
The search is expected to take a number of weeks.
---
Read more:
The search for answers - What happened to Jo Jo Dullard?
20 years missing: In search of Deirdre Jacob
---
Inspector Fitzgerald also said that the woodland area has been under review for some time and that gardaí were advised the best chance of any success would be to search the area in October because it would be easier to excavate due to seasonal growth issues.
He accepted it was a big step to take to begin this search and that gardaí were also mindful that the area was not too far from Moone where Jo Jo Dullard disappeared. However, the inspector said gardaí were making no link at this stage.
Witnesses have been re-interviewed and evidence re-examined and this has led to the emergence of what gardaí describe as newly discovered credible information relating to dense woods in south Kildare.
A mobile incident room is to be set up on the site for the duration of the search and the Defence Forces are on standby.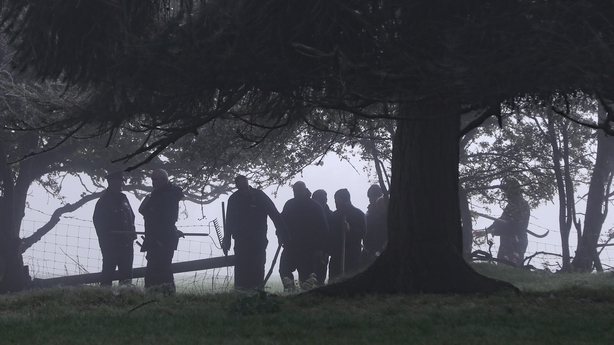 Gardaí said they were searching for human remains, clothing or any evidential material that could help progress not just the Deirdre Jacob inquiry, but any of the other inquiries in relation to any of the other missing women
The families have been informed of the development.
A retired detective sergeant and former national coordinator for Operation Trace (between 1998 and 2011) has described the search as significant.
Alan Bailey said that this was a very difficult time for families and he hopes it will bring closure to at least one family.
He said "there are people out there" who have evidence that could be vital to solving these cases, adding that "the conscience is a funny thing and the passage of time doesn't change that".
Speaking on RTÉ's Morning Ireland, he said that Deirdre Jacob's disappearance was "most unusual" and he believes that she was taken by a stranger.
He added that Jo Jo Dullard also went missing from an area nearby.