A 19-year-old man who took part in an attack during which a young woman was blinded in one eye has been jailed for four-and-a-half years.
Darragh Lyons of Weir View, Glenaulin, Chapelizod in Dublin, pleaded guilty to assault causing serious harm and violent disorder at Ballyfermot Road on 30 December 2021.
18-year-old Alanna Quinn Idris told the Dublin Circuit Criminal Court that her confidence and her chance of having a normal life have been destroyed.
Judge Martin Nolan described it as a savage attack and said Lyons was responsible by common design for what had happened.
Darragh Lyons was one of four young men who violently attacked Ms Quinn Idris and her male friend in an organised retaliatory attack on the night of his 18th birthday.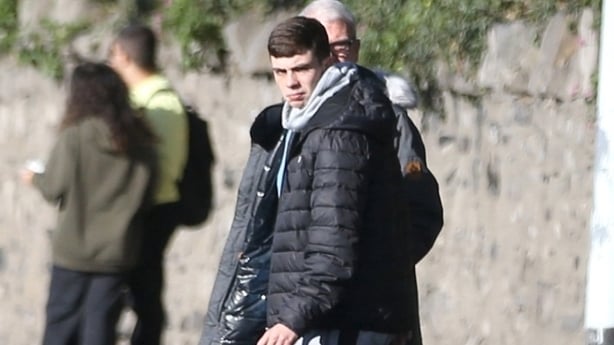 The court heard that two of the gang tracked them after a brief verbal dispute between her friend and one of the gang after they had all earlier got off a bus in Ballyfermot.
Lyons was called and led the attack unarmed, first punching Ms Quinn Idris in the head before jumping over her as she lay on the ground and attacking her friend, shouting, "stab him, lads".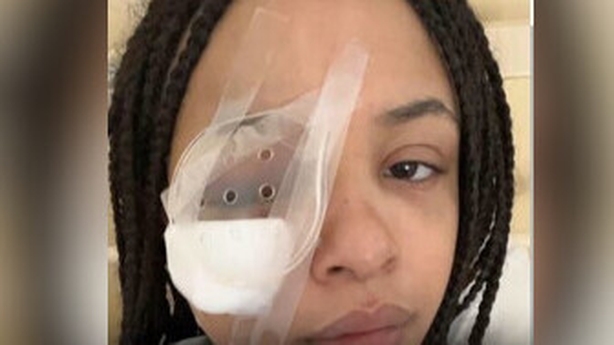 The gang were armed with a hurley, the saddle of an e-scooter and a knife and when Ms Quinn Idris tried to pull them off her friend, one of them hit her with the saddle.
She fell and lost consciousness, has now lost her vision permanently in one eye and is likely to need a prosthetic eye.
Speaking after today's sentencing, Ms Quinn Idris expressed unhappiness, saying she felt it reflected that the life she has lost was only worth four and-a-half years.
"Obviously not very good, been told today what happened to me and the life that I've lost is only worth four and-a-half years, obviously isn't the best thing to hear," she added.
"I've to be like this now for the rest of my life and in four and-a-half years' time he'll be out and about and I don't really feel like these consequences are really justified, considering how I have to be now for the rest of my life."
'I've to be like this for the rest of my life and in four-and-a-half years he'll be out and about' - Alanna Quinn Idris, who was blinded in one eye during an attack in December 2021, speaks after one of her attackers was sentenced | Read more: https://t.co/ELsgy9yGyl pic.twitter.com/MX1rMtYdDR

— RTÉ News (@rtenews) March 23, 2023
"Life as I knew it came to an abrupt end," she said in her victim impact statement.
"I will never be the woman I was supposed to be. She died that night.
"Sometimes I wish I never woke up from when I was hit.
"I feel embarrassed, mortified and heartbroken. I cannot look in the mirror."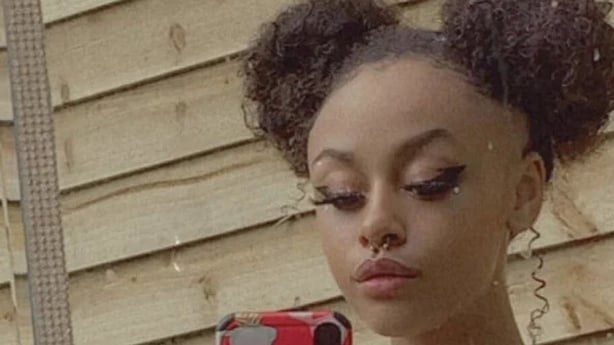 Darragh Lyons wrote a letter of apology, expressed his shame and regret and his wish that he could turn back the clock.
His father also wrote to the court expressing "shock and disbelief" at what his son did.
He said the offence was "out of character" and he would ensure that his son "would never see the inside of these courts again".
Darragh Lyons pleaded guilty, had no previous convictions and the court was told he has gained insight into his offending.
Judge Martin Nolan said Ms Quinn Idris has been deeply affected, left with disfigurement and a loss of sight.
Her life expectations have been dimmed considerably and various occupations have now been closed to her, he said.
He said her prospects have been severely limited and described her victim impact statement as "very moving."
The judge said that Darragh Lyons participated fully in a premeditated attack involving collaboration and communication among the four involved
He said Lyons involved himself in very serious criminal behaviour and bears moral and criminal responsibility for what happened to both victims.
"Do I think he wanted her to sustain these very serious injuries," the judge said, "I do not, but he was involved in what happened that night and culpable by common design for what occurred."
He said Lyons was very young and young people can do very irrational and stupid things and if he was older his level of culpability would be greater.
The maximum sentence that could have been imposed is life in prison, but the Director of Public Prosecutions indicated the sentence should be at the higher end for the assault and recommended a starting point of between ten and 14 years before mitigation factors were taken into account
Judge Martin Nolan, however, said he thought the starting point was eight or nine years and after mitigation felt the appropriate sentence is four and-a-half years.
Sentencing him, the judge said Lyons co-operated, pleaded guilty, has no criminal record and is unlikely to involve himself in any "great criminal behaviour" in the future.