Liability has been admitted by the defendants in a case taken by a couple who claimed their healthy unborn baby boy was terminated after they were wrongly advised he had a fatal foetal abnormality.
Rebecca Price and Patrick Kiely, with an address in Phibsborough in Dublin, brought separate legal actions over what they said was the "tragic and unnecessary" termination of their son in March 2019.
They had named him Christopher Joseph Kiely.
The High Court was told this afternoon that the defendants – consultants, Peter McParland, Fionnuala McAuliffe, Rhona Mahony, Shane Higgins and Stephen Carroll who operate under a business partnership called the Merrion Fetal Health Clinic, as well as the National Maternity Hospital and a Glasgow laboratory – have conceded liability in full and the only issue now before the court is an assessment of damages.
Ms Price and Mr Kiely found out they were expecting their first child on Christmas Eve 2018.
They decided to get a private ultrasound scan at the Merrion Fetal Health Clinic on 21 February, 2019 when Ms Price was around 12 weeks' pregnant.
The ultrasound was completely normal, but Ms Price was advised to have a form of prenatal testing called the Harmony test.
A week later, she was told this test was positive for Trisomy 18. This is a rare and serious genetic disorder also known as Edwards Syndrome, which is recognised as a fatal foetal abnormality under abortion legislation.
A rapid test result from a further sample sent to the Greater Glasgow Health Board for analysis also showed Trisomy 18 had been detected.
Ms Price and Mr Kiely claimed in their actions that they were advised "in no uncertain terms" that there was no point in waiting for the results of a more comprehensive chromosomal analysis.
They said they were told that their baby certainly had Trisomy 18 and the pregnancy was not viable.
Ms Price said she followed the advice of her consultant Professor Fionnuala McAuliffe and a termination was carried out at the National Maternity Hospital on 14 March, 2019.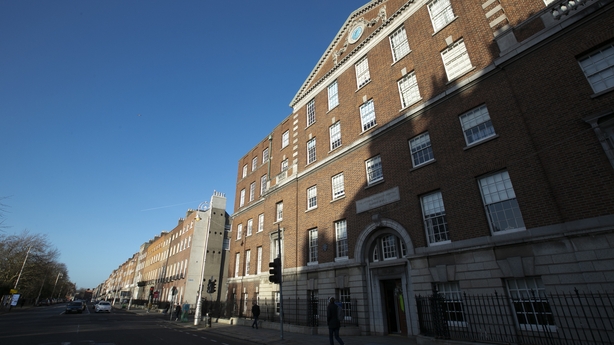 Afterwards, it was discovered that the third test involving a fuller analysis of the baby's chromosomes showed it did not have the condition.
Ms Price claimed she suffered intense nervous shock, realising that she had aborted a normal, healthy baby.
She claimed the result was explained by the "well-recognised" phenomenon, whereby abnormal cells are confined to the placenta only.
Ms Price claimed the management of her pregnancy was grossly substandard and displayed utter genetic illiteracy culminating in the tragic and unnecessary termination of her son and incalculable loss to her and to Mr Kiely.
In court documents, she said she had to endure the trauma of having to give birth to her child having been assured and advised by Professor McAuliffe that this was the correct course of action to take.
When she received the results of the test showing her unborn child had been perfectly normal and did not have any chromosomal abnormality she became highly distressed.
Ms Price claimed she had experienced an all-consuming physical and mental trauma ever since and every aspect of her life had been adversely affected by the horror of having unnecessarily terminated her son's life.
She said she had been left with a devastating sense of loss, which could not be filled.
The action was due to begin before the High Court this morning, but negotiations between the parties continued for the day.
Mr Justice Paul Coffey was told the defendants had admitted liability and the only issue left to be decided in the case was an assessment of damages.
The matter will be back before the court at 2pm tomorrow afternoon.