Staff at Dublin Zoo are preparing to welcome back visitors after the Government announced the reopening of outdoor attractions on 26 April.
This includes zoos, open pet farms and heritage sites, but amusement parks are not permitted to reopen at the end of next month.
Dublin Zoo Director Dr Christoph Schwitzer said lobbying for the sector paid off after the attraction has been closed for three quarters of the past year due to Covid-19.
The survival of the zoo has been dependent on the public after it had to fundraise to get the animals through winter, with no income coming in due to the pandemic.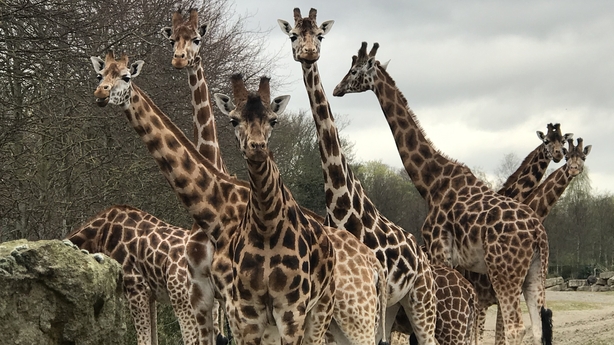 Initially, Dublin Zoo will only allow 20% of its capacity in the park to avoid crowding, people will have to book online and it will operate in one-way system.
Dr Schwitzer said that some of the animals even miss the visitors in the zoo.
"Our great apes in particular are really keen on having visitors around," he added.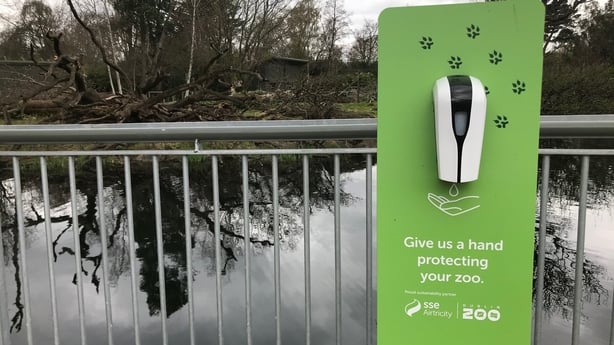 Fota Wildlife Park in Cork, which is also run by the Zoological Society of Ireland, welcomed the reopening plan too.
Director Sean McKeown said it is important to have a set date to work towards.
"We're going to be busy beavers here for the next few weeks, having it look spick and span for people when they come in," he said.
Mr McKeown added that the future of Fota was in jeopardy the longer the park remained closed, as it has hundreds of animals on site to feed and look after.
"We depend totally on our visitors for income, more than 95% of our income, without that the future would look very bleak for us, and particularly most of that income comes between July and August."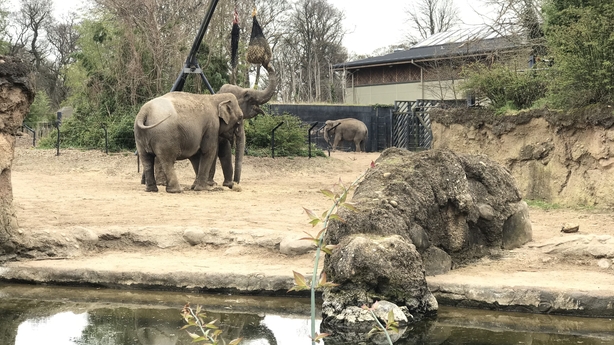 Also allowed to reopen will be smaller open pet farms, such as Leahy's Open Farm near Midleton, Co Cork.
Teresa Leahy, who owns the farm, says she was shocked when she heard the announcement yesterday.
"It's absolutely vital that we do get up and running as quickly as possible, just for ourselves and for the animals.
"The animals are absolutely missing all the people, rubbing them and looking at them and talking to them."
Ms Leahy says most of the farm's safety protocols for reopening were put in place last summer and there were no complaints from staff or visitors.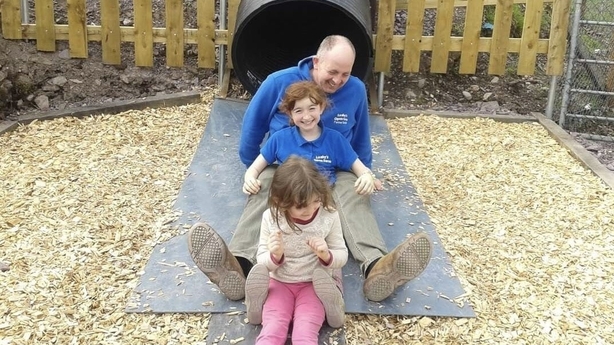 However, she says that work has to be carried out on farm maintenance before customers and staff return this time.
"We have a lot to do in the next four weeks because we did not expect the 26th of April would be our day, so we really are delighted."
While the public will only be able to travel within their county or 20km from their homes to visit these attractions, a day out there could transport them to a different world.
We are delighted to announce that following the recent announcement from Taoiseach Micheál Martin, Dublin Zoo will be open to the public from the 26th of April 2021 in a reduced capacity and under strict health and safety protocols. pic.twitter.com/qNDOkoPmYC

— Dublin Zoo (@DublinZoo) March 31, 2021