Irish audiences can expect to see more 'phone-free' gigs on offer as several large comedy acts opt to ban mobiles to improve the viewing experience.
A 'phone-free' gig means the audience must lock away their phones, either in a box or pouch that they keep on their person, and it's unlocked at the end of the gig.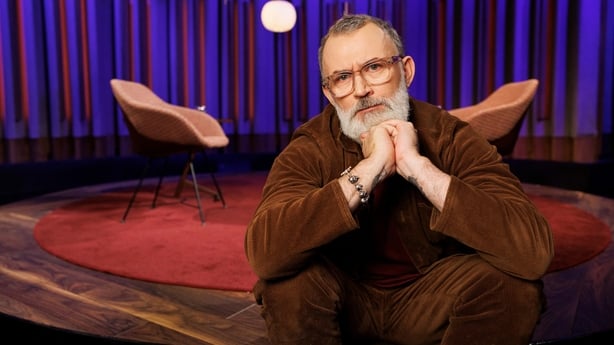 Noel McHale, Promoter with MCD Promotions, says after some high-profile acts from abroad like Bob Dylan and Chris Rock used 'Yondr' phone-locking pouches in Ireland, the interest in 'phone-free' gigs has increased.
The promoter says theatre etiquette over the years has deteriorated.
"People sometimes act like they're sitting at home watching the TV instead of a live show.
"So they think there's nothing wrong with taking out your phone, or even answering your phone during the comedy show and not realising that not only are they affecting the performer, but they are annoying the people all around them as well."
We need your consent to load this rte-player contentWe use rte-player to manage extra content that can set cookies on your device and collect data about your activity. Please review their details and accept them to load the content.Manage Preferences
Mr McHale says eliminating the distraction of phones makes for a better atmosphere for the gig.
Having a phone-free gig is at the request of the artist, and it is the artist who has to foot the bill.
Mr McHale says he expects more artists will want phone-free gigs, however, it comes with a price tag, so it depends on investment by the act.
"It works out three to four euro a head for the artist."
He says that artists will start making it a condition of their performance, and promoters and venues will not have a choice but to facilitate the 'phone-free' gig.
Tommy Tiernan is the first Irish act to have phone-free gigs on his recent Irish tour.
The Yondr pouches are used in entertainment spaces but also in schools and courtrooms.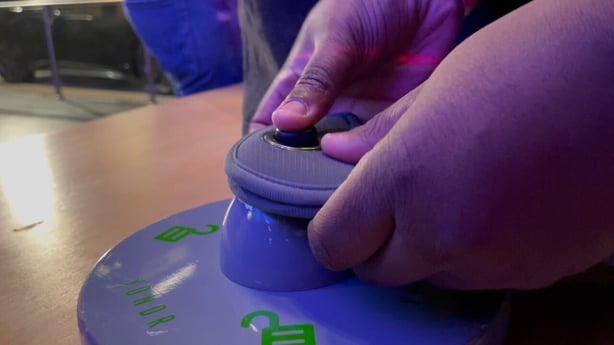 Yondr CEO Graham Dugoni, who has ditched a smartphone himself, says he thinks 'cancel culture' is a reason for the increasing popularity of his product.
"It's definitely an aspect. I think for comedians in particular, it is incredibly important that their material and what they do is take in fully in context."
Mr Dugoni says major acts like Dave Chappelle, Jack White, Joe Rogan, Bruno Mars, Madonna and Adele have all used Yondr.
He says Ireland is a burgeoning market for his product.
The Yondr pouches are also increasingly being used in Irish secondary schools to eliminate the interruption of phones in the classroom.