A family of five has lost an appeal against their mandatory hotel quarantine, after they claimed the facilities are not fit for purpose.
Michelle O'Dowd, who returned to Ireland with her husband and three children from Australia, to work as a nurse in the health services here, said she has serious concerns about the welfare of her three children if they have to remain in quarantine for 12 days.
She said the family was given just three beds for five people and that there is not enough room to eat meals, move or exercise.
She also said that the PCR test that, if negative, would allow the family get outside for a period of fresh air every day was not carried out on arrival as expected and did not take place until almost 24 hours after they had checked in.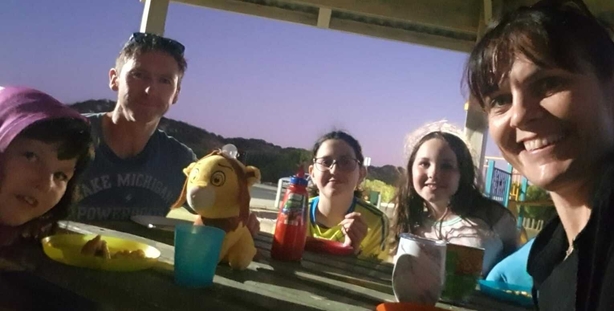 She said they also had to wait an hour-and-a-half for their room on arrival at the Crown Plaza in Santry and when she complained about the facilities, she was told that she was lucky to get one of the hotel's few interconnecting rooms.
Ms O'Dowd, her husband and their three children aged 14, 10 and nine, arrived in Dublin airport yesterday morning to return to live in Ireland after five years living in in Perth.
Although Perth has had just one case of Covid-19 in almost a year and the family had negative PCR tests, the fact that they had a 45 minute stop-over in Dubai meant they became one of the first group of travellers to enter mandatory hotel quarantine in Ireland.
Ms O'Dowd said she was "absolutely appalled by the size of the rooms".
We need your consent to load this rte-player contentWe use rte-player to manage extra content that can set cookies on your device and collect data about your activity. Please review their details and accept them to load the content.Manage Preferences
---
---
She added: "To say I was shocked as an understatement. There's two little chairs around a tiny table in each room and there's five of us.
"We can't eat together, one of my daughters sat on the floor and myself and my husband sat at the table and the other two were sitting on the bed in the other room.
"We were told in the guidelines that there's going to be an exercise programme on YouTube and there's absolutely no space to do any exercise. It's just appalling, and I just I don't know, there are no words of how shocked I am. This facility is absolutely not for a family".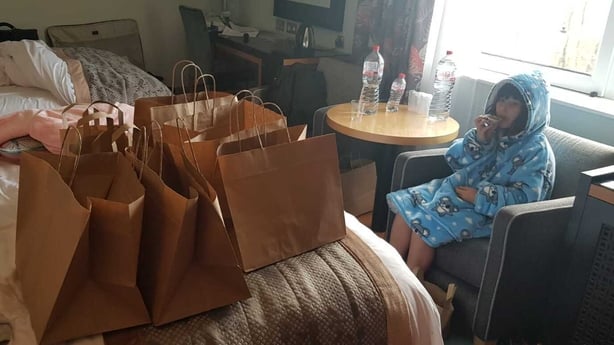 Last night the family made a formal appeal against their quarantine with Ms O'Dowd saying she raised serious concerns about the welfare and well-being of her children if they had to remain at the facility for 12 days.
But the family was told today that their appeal has been denied by the Department of Justice, acting on behalf of the Minister for Health.
Ms O'Dowd said: "We won't be able to stay here for 12 days. I mean, I don't understand why, there has to be apartments or aparthotels empty in Dublin that could facilitate a family. This is not a facility for a family, its unsafe.
"Even for a couple in here in one of these rooms, it's going to have serious implications for mental and physical health of anybody staying here.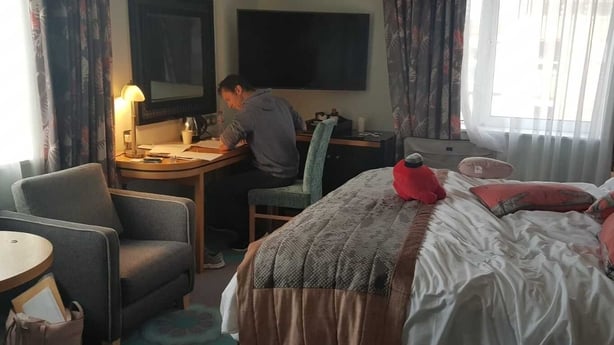 "We've come from Australia, where the kids were outdoors, they spend their day on the trampoline or doing handstands or in the garden, or in the pool. My youngest turns nine tomorrow [and] one of her big requests was to get home in time to have a birthday in Ireland. But we hadn't anticipated that I actually wouldn't even be able to buy her a birthday cake".
In a statement the Department of Health said it does not comment on individual cases but it said its in constant contact with the Tifco Hotel Group about all issues relating to the management of mandatory hotel quarantine.
It said they are working together to ensure that everyone is comfortable and secure.