"A steep learning curve" and a "mix of emotions". That's how graduate nurses and junior doctors have been describing their first year of work during a major health crisis.
Last year the HSE increased the number of doctors it recruited to over 1,100 and for them to start work in hospitals several months early. At the same time in emergency departments, intensive care units and trauma wards, hundreds of nurses were only starting out in their first year, and having to adapt their training to new work practices.
David Fitzgerald, a graduate nurse in Cork describes the additional pressures on new recruits during the pandemic as "a tough process".
"When you have to gown up multiple times a day on top of a uniform, it is hard. To wear that PPE all day on top of your uniform it is immensely hard," he said.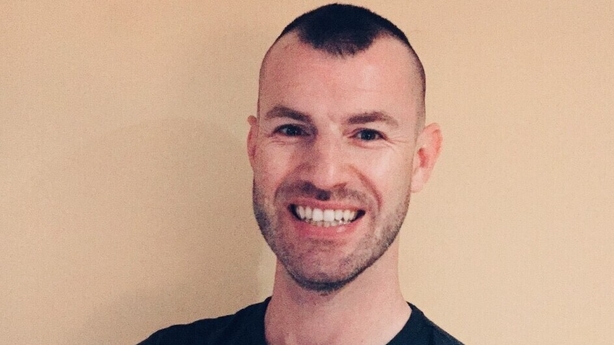 One aspect of his job that he now the values the most is the emotional support nurses provide to patients. He said this has been become more apparent during a pandemic, with no visitors allowed.
"You're the only person that patient may see from one day to the next. It has always been part of my training, but it's probably been highlighted a lot more now. Just being here for them, listening to them, alleviating any worries that they may have."
David also believes the big take-home message from the pandemic is the importance of relying on colleagues for support.
"In my ward a lot of people live alone," he explains. "And so the only people they see from one day to the next is us. We become their families."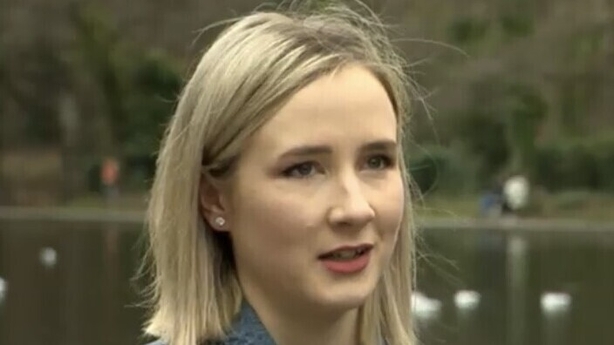 An escape from the effects of this virus, both emotional and physical, is difficult, according to Caoimhe Counihan, a graduate nurse in Dublin
She tries to make the most of the downtime, away from the pressures of hospital ward duties, with plenty of sleep and walks.
"It is all about resting and recuperating and getting ready for the next shift," she said.
Caoimhe describes how policies changed overnight when the first cases of Covid-19 were confirmed in Ireland and that in the early days there was a still "a big unknown" about what to do.
"Patients were asking questions that we did not have the answers to," she said.
Highlighting also the risks facing frontline workers, Caoimhe describes how she was one of thousands of healthcare staff to have been infected with the virus.
Having been confirmed with a Covid-19 infection twice, first in April 2020 and then again last November, she endured severe fatigue afterwards. It hasn't subsided yet. She is relieved to have been given the vaccine and hopes the continued rollout will make her work environment a safer one.
Further reflections are given to her training and support in this last year, where she credits a "Covid pause" at the start of each shift, ensuring everyone was feeling well for whatever they may encounter on that day.
Dedicated in her efforts to working during this pandemic, she believes resilience is necessary.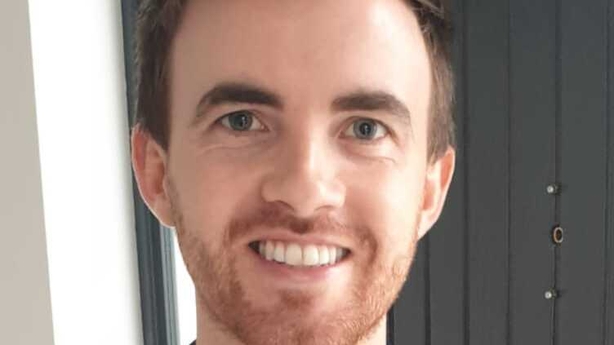 Echoing that sentiment of the skills needed, junior doctors have been looking back on a year in the health service that was different in several ways.
It started with final year medicine students being told last April that they were to graduate early in order to be fast tracked into the hospitals and help in the efforts against the virus.
Kevin Barry Murphy, an intern at Bantry General Hospital, recalls how he was still in college and on placement on a Friday afternoon, with speculation mounting that they were going to be starting work sooner than expected.
"Little did we know that that was the last day we were going to have on placement," he said.
He describes a mix of emotions following that announcement.
"There is a sense of worth going to help out in the pandemic," he said. "But there is always that anxiety that you're not going to be able to deal with what is presented to you on the wards."
Describing the stress of seeing very sick patients and the effects of that, he also found interns had a lot more responsibility because of Covid-19.
"Many of the on-call issues were respiratory or people with lung problems," he said, and interns were tasked with observing the early deteriorations in patients.
He said: "I think getting used to that is a very niche area of medicine, that requires a very high level of expertise and acknowledging that."
One of the toughest moments Kevin has witnessed is younger people getting very unwell with Covid-19.
"There's days where you see a lot of sick patients and that can take its toll on you and particularly with the third wave, we were seeing a lot of younger people getting quite sick.
Acknowledging the many lows and highs of this last year, he said it has been a steep learning curve getting to care for so many people.
"It kind of solidified why you went into medicine."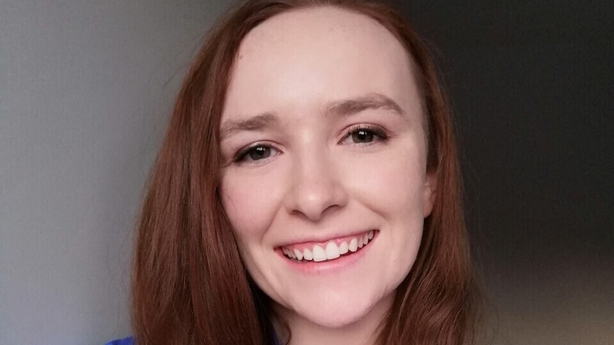 Leah Carroll, a junior doctor at Tallaght University Hospital in Dublin, doesn't think any amount of college training could have prepared her to start work in the middle of a pandemic.
"While we are essentially trained to work in a trauma prone environment, no one expects something like Covid in your first year," she explained.
Her view now, almost one year on, is that you learn to be resilient once you start in the workplace.
Leah believes the skills she has gained in this first year of healthcare has stemmed from a need to "step up to the mark" when there was a shortage of staff as colleagues were close contacts and out of work.
With no regrets about her choice of career path, she states that she always knew it was going to be a challenge. And while it may be a feeling of being in "at the deep end", her view is that people can handle anything really when they have to.
"Hopefully we will never encounter anything like this again."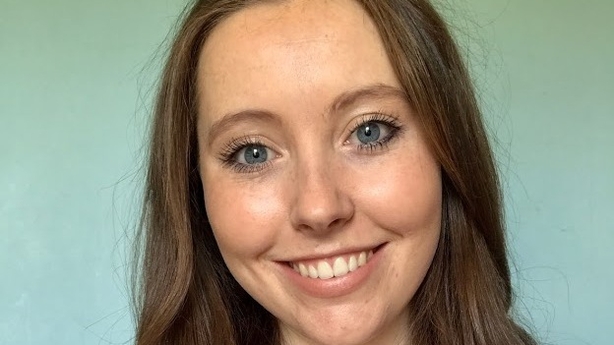 Fiona Hannon, a nurse at Cork University Hospital, believes all the changes Covid-19 has brought to nursing has not put her off but rather "lit a fire in her".
"I've got through this Covid-19 pandemic, "she said, "so I can get through anything really. I'm resilient."
However, one of the most difficult changes for her was removing the physical contact with patients.
"Just the small things, like making someone a cup of tea, sitting down by their bed and having a chat with them," she says.
"That's such a key part of our job. And we weren't doing any of that, because we have to keep a social distance and minimise our contact, which is so sad."
She has, however, embraced the new way of communicating with patients with good humour, describing the different social cues.
A thumb's up and the OK sign or a head tilt are all part of the new ways to communicate with patients.
"So we've adapted and learned new ways to communicate while sticking to all the guidelines and all the rules," she explained.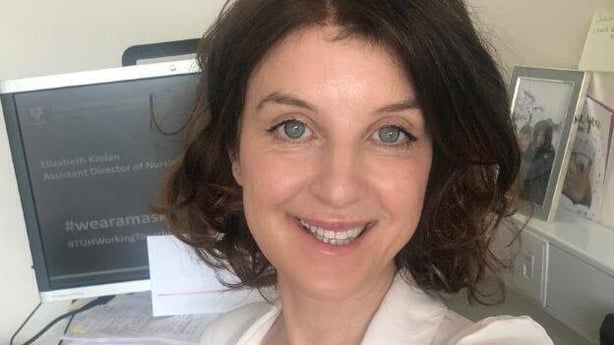 Additional supports were put in place across hospitals for all workers as soon as the crippling effects of Covid-19 became apparent last year.
Orla Spencer, a psychologist at Tallaght University Hospital, led a resilience training programme with her colleagues in response to the pandemic and found the trends were striking among new recruits.
"The aim of the resilience session was to explain what it is to be resilient in a health service. And also normalise some of the distress that people were feeling right at the beginning of the pandemic and throughout," she said.
Highlighting some of the findings from these online sessions, she said many new recruits into nursing and medicine were worried that they weren't good enough for the profession that they had chosen.
"A lot of our online work was to help them understand that in fact, everybody was struggling with the same feelings."
She said it was important to instill confidence in them so they knew they were a good enough nurse and a good enough doctor.
"It was just to help them keep going and keep going through what is essentially the most difficult time we've ever experienced in health."
She believes after the pandemic there should be a more in-depth look at having resilience support services on an ongoing basis, stating it is beneficial for everyone working in trauma prone environments.
We need your consent to load this rte-player contentWe use rte-player to manage extra content that can set cookies on your device and collect data about your activity. Please review their details and accept them to load the content.Manage Preferences
Reflecting on the challenges of this last year the Irish Nurses and Midwives' Organisation has said newly qualified nurses have demonstrated tremendous courage and innovation during the pandemic and acknowledgement of their contribution is vital to ensure they stay working in Ireland.
In a statement to RTÉ News, the organisation's General Secretary Phil Ní Sheaghdha had this warning: "If we fail to show support for these new graduates, we will struggle to staff our already overstretched health service in years to come."
Regarding junior doctors, the HSE confirmed in recent days that an increase in the recruitment numbers will not be replicated this year.
It said the decision to take on hundreds more interns across hospitals last year was as a direct response to the Covid-19 crisis at the time.
In a statement to RTÉ News, it said that it continues to invest in additional staffing in hospitals.