Bodies representing Dentists, Opticians and Physiotherapists say the vast majority of their members have not received appointments for vaccinations despite pledges that all healthcare workers would be vaccinated by the end of next week.
The groups say they have been told the delay is due to problems with the online vaccination registration portal but the HSE says there are no issues with the system.
The Irish Dental Association says an estimated 85% of its members in private practice have not yet received an appointment to be vaccinated.
Caroline Robbins, who is on the IDA's GP Committee, said the association has been inundated with calls from members who have had no communications from the HSE despite registering for vaccines a number of weeks ago.
The Carlow-based Dentist said while some of their members in the south and south-east of the country have been called up for the jab in recent days the majority are still waiting for their slots and the association has been told that issues with the online portal which healthcare staff has had to register on have contributed to delays.
Ms Robbins said: "It seems that dentists in private practice, we are like a square trying to fit into a round hole, because we're not part of the HSE per se. The system doesn't recognise us so there were problems with appointments.
"We are front-facing health care workers and I think we couldn't be any closer to patients on a day-to-day basis. I know my staff and dental teams across the country have been incredibly stoic and have done everything they can, but they are fatigued, they are battle-weary and they are getting more anxious."
The Irish Society of Chartered Physiotherapists say its members are also extremely frustrated that they have not yet received their vaccine.
The ISCP's Margaret Hanlon said the delays have both a business and a health cost.
Ms Hanlon said: "We would have members where their businesses are closed because they're immunocompromised or live with someone who's immunocompromised, and they just are not willing to take the risk.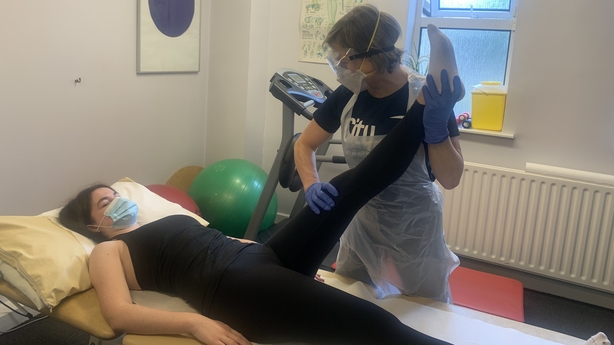 "And then of course there's a whole cohort of patients who are immunocompromised or elderly who are not accessing the services at the moment, because they feel the risk is too high until we are vaccinated.
"There's problems being creative with them, which means they're going to need therapy for much longer than they would have if they'd been able to access the services in a timely fashion."
Opticians are also anxious and frustrated by delays in registering for and receiving their vaccines, with many unable to access the HSE online system until recent days.
Derville Pitcher from the Association of Optometrists Ireland said those in private practice are having a different experience to those in the public service, but many if these professionals provide a public service.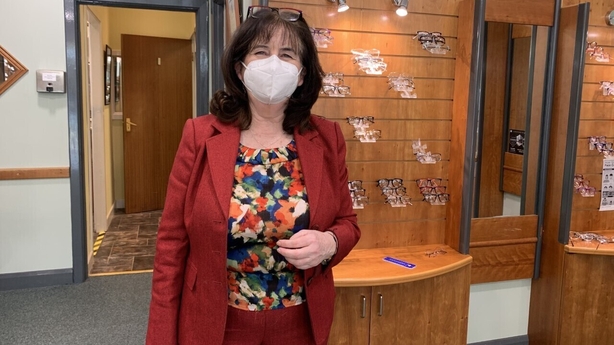 Ms Pitcher said: "In a lot of areas it seems to be the case that they consider us private practitioners when in actual fact, probably 85% of most business practices are based on public contracts HSE public contracts are department of social protection contracts.
"So to be able to continue to provide that service we need to be vaccinated. Practitioners out there, or anxious, they're dealing with people in very close proximity.
"There's a lot of vulnerable people coming into the practice. So they are getting really frustrated. When you're told all you have to do is register and then you can't do it."
In a statement, the HSE says there is no problem with its online registration system for vaccinations for healthcare workers.
It says that anyone who has registered correctly will receive an appointment for vaccination by next Friday.
These bodies will be watching carefully to see if that promise is achieved in the comings days.