The latest official figures show that 4,300 have died with Covid-19 in this country. Behind the daily figures are vibrant characters and the families and friends left behind, grieving in the strangest of circumstances.
Teresa and Timothy Mitchell - Died 11 April, 2020 and 6 May, 2020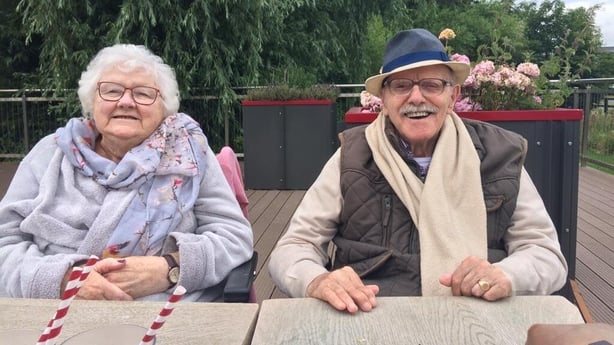 Teresa Brophy and Timothy Mitchell met at a dinner dance in the Ormonde Hotel in Dublin. It was "love at first sight" according to their daughter Therese. Timothy would often miss his last bus home to Dún Laoghaire, walking Teresa back to Christchurch. The couple were married for 58 years and lived in Walkinstown. They had four children and five grandchildren.
Timothy worked for a battery manufacturer in Drimnagh, but as a trained tenor, singing was his passion. He often serenaded his wife Teresa with the song 'Sweet Sixteen'. He was a talented pitch and putt player too, winning many trophies over the years.
Teresa worked in the essence room in Chivers, making the flavours for jams. When she left her job to get married, Timothy bought her a little bird in a cage so she wouldn't be lonesome. A social woman and a terrific swimmer, she became part of a group that would meet at Templeogue Swimming Pool to swim and laugh over tea and scones afterwards. The Ladies Club, art and bridge were also an important part of her life.
"She was a brilliant cook, baker, gardener and she could sing too," said daughter Therese.
Teresa and Timothy Mitchell were residents in Cara Care Centre nursing home, in Santry. They both contracted Covid-19, and died within three weeks of each other, on 11 April and 6 May, 2020.
The couple are pictured here at a coffee shop in a "magic moment".
"When the weather was good, my sister and I would take them out in their wheelchairs to the local coffee shop and we would sit outside and enjoy a little afternoon tea and each other's company. Those days when everyone was well and the sun was shining and the four of us were together were a glorious escape. That day was a particularly perfect day and that's what you see in the photo," remembered Therese.
Dolorous Harrison - Died 2 February, 2021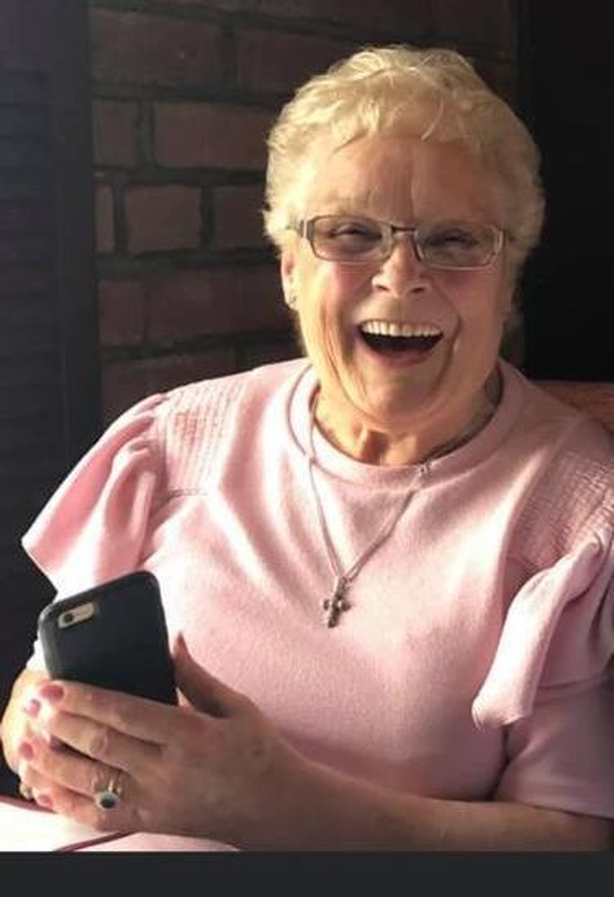 "Our very own Polly Pocket, full of sunshine." That's how Dolorous is described by her family.
"She had the most infectious laugh you've ever heard with a great sense of humour to match," explained Fiona, her daughter.
"Her smile would light up a room, she'd blow kisses at everyone, she was beautiful inside and out."
Dolorous was a wife, a mother, a grandmother, a best friend and "the heart" of her family. Gardening and baking were hobbies and her jams and apple tarts in particular stood out.
In recent times, her iPad was never far from her hand.
"She loved her iPad, it was her only communication with the outside world, she could see a face on FaceTime numerous times a day," said Fiona.
Described as having "an innocence about her", her family said she was courageous to the end.
"She was kind, caring, compassionate, non-judgmental and saw the good in everyone and everything. We will forever treasure the memories we have of her and will love her forever; she was without a doubt, one in a million."
Colm Healion - Died 9 April, 2020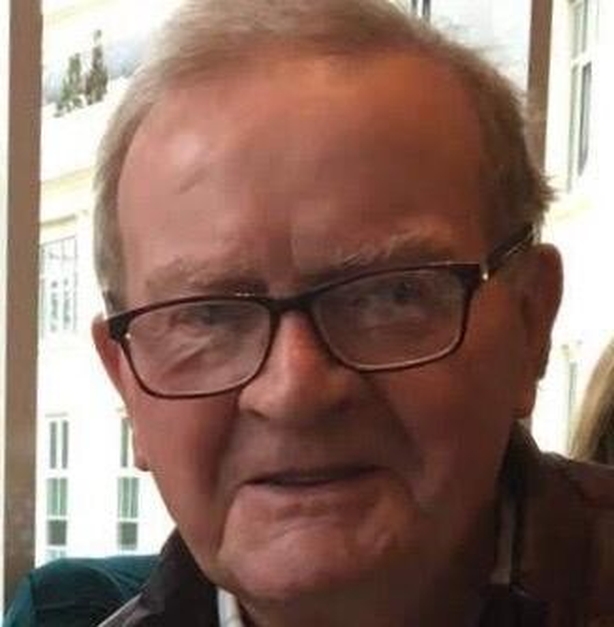 Colm Healion moved to Dublin, from Mountmellick in Laois, and met the "love of his life" Bridie, who also came from Laois.
Married for 61 years, the couple made their home in Clontarf.
They were both founding members of the Laois Association in Dublin, where they made "wonderful friends and memories".
A quiet, patient and wise man, his family said he had a "great sense of humour and a lovely warm smile".
Colm worked in the ESB up to his retirement. His passions included the GAA and he supported both Laois and the Dubs.
He loved gardening and was "always sharing his potatoes and vegetables with family and his neighbours", according to daughter Maura.
In recent years, Colm and Bridie lived in Beneavin House Nursing Home, in Glasnevin. Bridie died in 2019 and Colm missed her so much.
"Family was so important to him, he was always so proud of his children's and grandchildren's achievements," explained Maura.
When he died, his many neighbours and friends couldn't attend the funeral because of restrictions, but they gave him "the most beautiful send off".
Colm Healion's family miss him terribly, but are very thankful to have wonderful happy memories.
"Our Dad was not a statistic nor a number. He was a loving husband, an amazing dad, father-in-law and a wonderful grandad to his eight grandchildren."
Rose Oswald - Died 6 May, 2020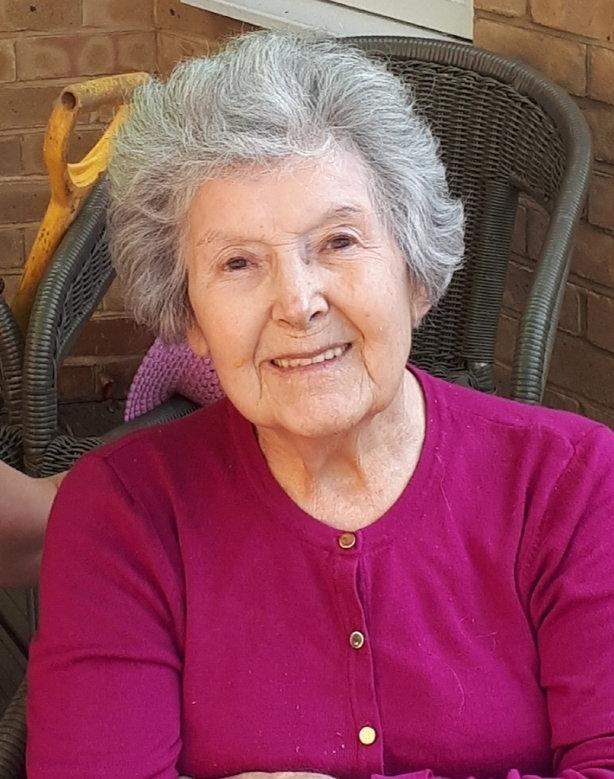 Rose Oswald was one of 11 children in a London-Irish family.
She grew up in London city and lived there during World War II, often hiding from German air raids, once under a London bus.
Rose worked as a telephonist before getting married at 20 years old, and having four children.
"Mum's life was good," said her daughter Gina, who lives in Ireland.
Kind and happy to help others, Rose took care of a woman in her neighbourhood who had no family until the woman died aged 98.
"She was a true mummy, putting everyone first and only when everyone was taken care of would she then tend to herself."
Rose lost her husband of 67 years in 2018. He had become her carer when she developed Alzheimer's. Rose lived in a nursing home in recent years.
Her funeral took place on one of the hottest days of summer. Daughter Gina was unable to attend.
"I did not go, as we were in lockdown and having had Covid myself in March, I did not want to travel via plane, and train through London.
"I set up a table in the garden and some chairs, and we had our own service at the exact same time as the funeral was taking place in the UK."
On the day of Rose's death, Gina recalled a poignant moment.
"Two summers ago, my father-in-law gave us two rose bushes, which had been dormant. On the morning of mum's passing, the first bush bloomed its first rose."
Helen Kelly - Died 6 February, 2021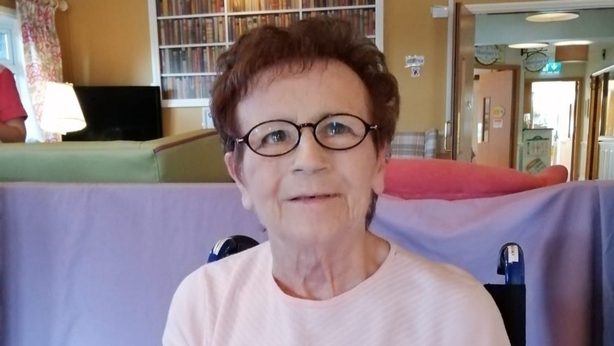 A strong woman "who could overcome any challenge life threw at her" is how Helen is remembered by her family.
"She had six children by the age of 25," explained her daughter Helen.
"Her door was always open to anyone that had come on hard times. Though we had very little ourselves she always managed to share with the less fortunate."
Helen was married to Billy, who predeceased her.
A loving grandmother of 15 grandchildren, she also had 12 great-grandchildren.
Helen worked in care homes most of her life, and then up until retirement she worked as a house parent with Cope Foundation, which supports people with intellectual disabilities.
Phil Ashmore - Died 31 March, 2020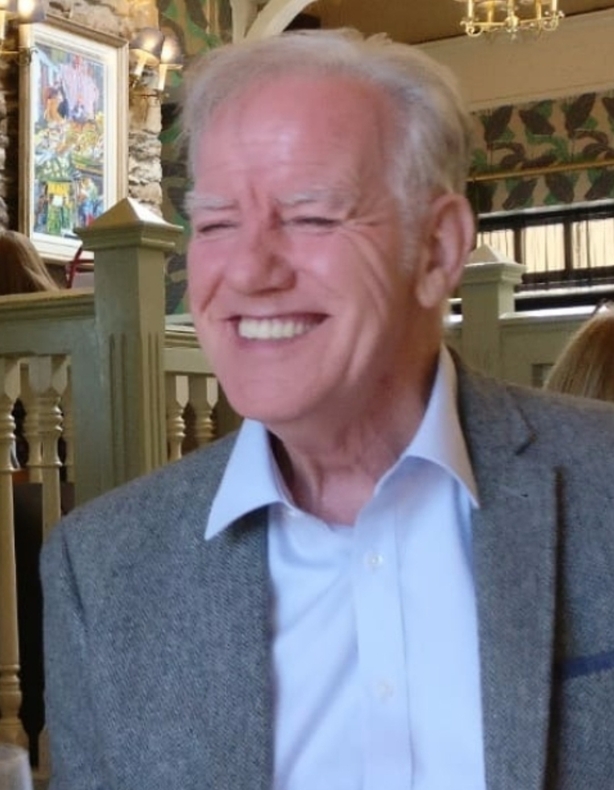 Known for his infectious laugh, Phil Ashmore was always joking with people.
A painter for Dublin Corporation for over 30 years, Phil was also a member of the Painters Union. In the 1970s, he was a well-known member of the Harmonstown/Artane Tenants' Association.
"He was a real character," according to his four children.
"He enjoyed a good pint of Guinness and some good company."
Respected by many, he liked to help others.
"He was always there to help and offer advice to anyone who needed it."
Phil Ashmore was 81 years old when he died at the Tara Winthrop Private Clinic.
Liam Keegan - Died 30 January, 2021
Liam was a husband, a father, a grandfather and a great-grandfather.
His wife Madge was "everything to him", said Bernie, one of his five children.
Last year he went into a nursing home, a difficult time for his family, who "will never forget him, and love and miss him so much".
Liam was 81 years of age when he died.

Finbar Clifford - Died 12 April, 2020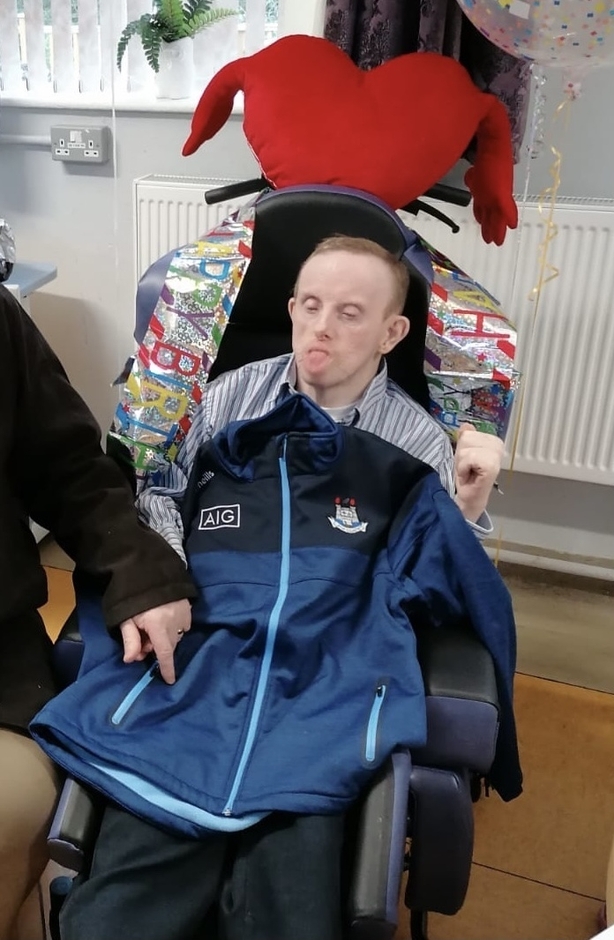 Finbar Clifford was a sports fan, in particular he adored Dublin GAA.
Music was also an important part of Finbar's life.
He was originally from Perrystown in Dublin, but lived at Saint Mary's Drumcar in Louth.
"He was 65, which was a great age for someone with Down Syndrome, but unfortunately he couldn't battle Covid," according to his family, who could only have a small funeral for him because of restrictions.
Margaret Robinson - Died 1 May, 2020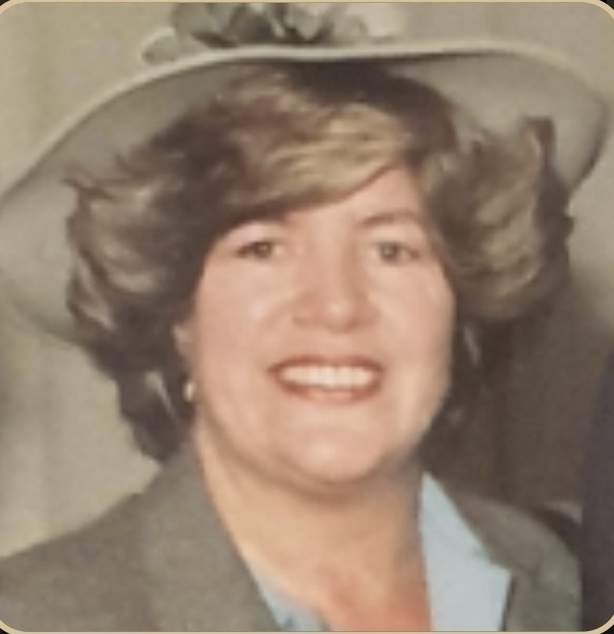 Margaret Robinson, originally from Tipperary, moved to London as a young woman, and it was there working as a bus conductor for London Bus that she met Tom, who would become her husband.
The couple had three sons: Stephen, Gary and Tommy.
Margaret was also a keen darts player, and travelled around the UK taking part and winning competitions.
She had a great love of theatre, music, reading and "endless games of scrabble" according to her sister Philomena.
Margaret also enjoyed gardening and grew her own vegetables.
She retired back to Ireland in 2005, where she lived at Oakley Housing in Celbridge, and had many wonderful friends.
"Margaret left many happy memories and is missed by all of us," said Philomena.
Ann Hoey - Died 15 January, 2021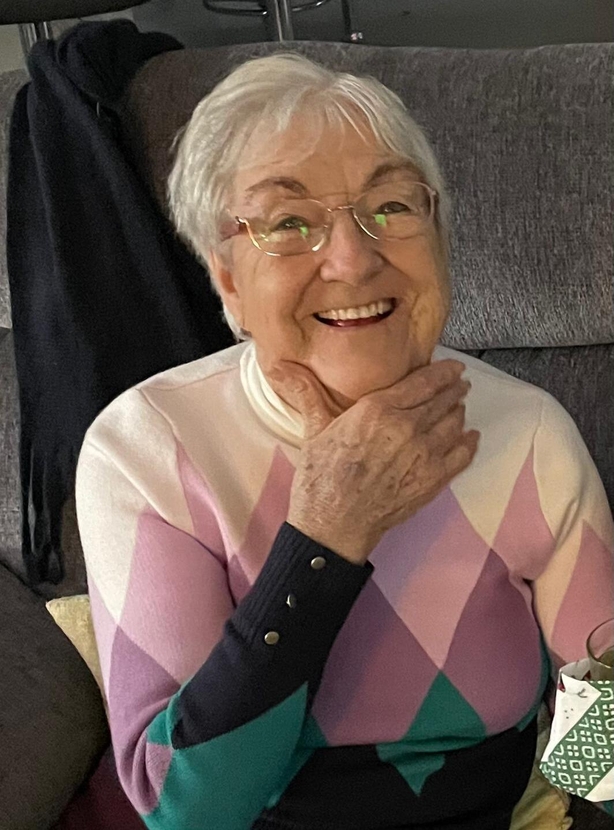 A social butterfly, Ann Hoey had "the craic wherever she went".
As a young woman, she worked in a chip shop where she earned the nickname Nanjo, among the friends of all ages that she made there.
Married for 42 years to Seamus, Ann was widowed eight years ago and went on to build an independent life for herself of which her children were proud.
Ann's life revolved around family and friends.
An avid bingo player, before the pandemic she'd go to bingo four times a week.
"She loved to meet people and always had time to chat and listen to everyone," said her daughter Ainé.
With six children and 17 grandchildren, Ann is remembered as a "fantastic mother" who was quick to lend a hand.
"As a grandmother she loved to help out babysitting and doing school collections."
Even when times were difficult Ann would find a way to be cheerful.
"In the past few years mam had her own cross to carry as she became a renal dialysis patient."
She travelled three days a week to her dialysis and befriended the drivers that took her there.
"She brightened the lives of everyone she met," explained Ainé.
One of five children, she lost her beloved sister Kathleen over 20 years ago, and adored the time spent with her sisters and brother.
"Mam had great times with her siblings, herself and her sisters loved going on day trips and breaks away with the active retirement group," said Ainé.
"On occasion when mam was in hospital, her goal was to get out so she wouldn't miss a trip with her girls."
When she died, her siblings, grandchildren and extended family could not be at the funeral or wake.
Instead, many people stood along the roadside from Mullagh, Inniskeen, in Monaghan to pay their respects to a woman with "a love for life rarely matched".
Elizabeth Byrne - Died 30 October, 2020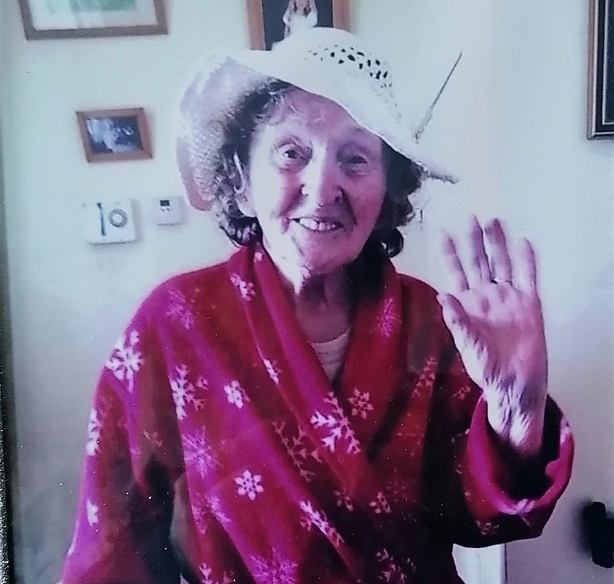 'Lillie our Queen Bee' is how Elizabeth Byrne was known to her family of nine daughters and two sons.
A lifelong native of Celbridge in Kildare, Elizabeth went to work from the age of 14 in "one of the big houses in Celbridge".
She married her Paddy and they reared their family together in Celbridge.
"Always very shy, she was a hard worker, and it was only in her later years that she got brave and she got out into the world," said her youngest daughter, Joan.
While her children were in school, Lillie worked in the convent cooking and cleaning for the nuns.
"One of the nuns, Sr Marie, always kept in great contact with mam," said Joan.
With her 35 grandchildren and one great grandchild, Lillie was always generous.
"She wouldn't have had two ha'pennies to spend but she always gave, she made sure we were all well looked after."
When times were hard, her garden was a sanctuary and shopping was a passion.
"The minute you said shopping to my mother she was off like a shot, even if she hadn't the money, she just loved the shops," added Joan.
Outings with Silver Thread, a senior citizens club in Celbridge, were an enjoyable part of Lillie's later life - especially when there was dessert involved!
"A few years ago, they were on an outing to Wicklow and they went into a hotel and they got a starter and main course but there was no dessert," said Joan. "Well, there was nearly uproar, they went berserk."
Lillie also made four trips to Australia, to visit her two daughters Evelyn and Catherine who live there, and sadly never got to come home to say goodbye.
In recent years, Lillie developed a catch phrase for when she wanted to finish up a video chat from her nursing home.
"'Over and out', she would say," laughed Joan. "She would even say it to the care staff in the nursing home, if she'd have enough."
And that phrase will adorn her headstone, according to Lillie's family.
Desmond Kirk - Died 17 April, 2020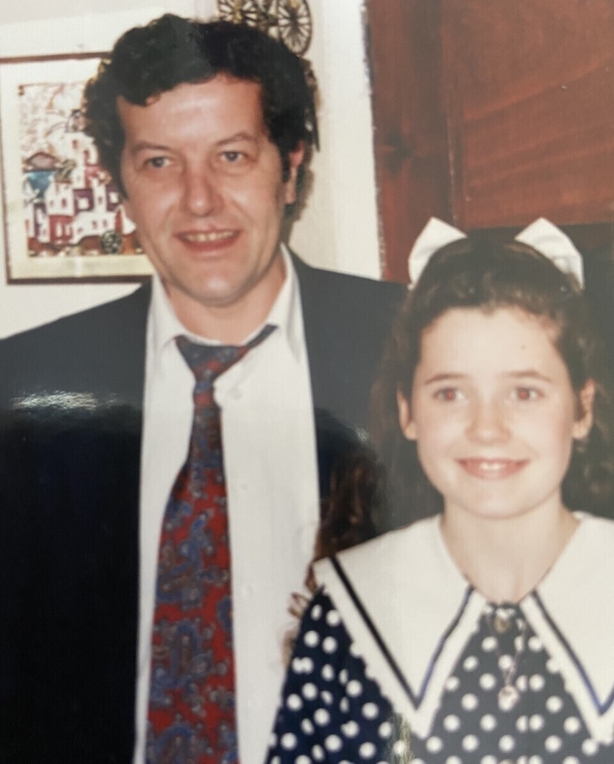 A proud Meath man, Desmond Kirk was from Gormonston and despite moving to Balbriggan when he got married, his heart remained green and yellow.
"We weren't let anywhere near supporting the Dubs," said his daughter Donna.
"We would go to Croke Park wearing green and yellow, and we wouldn't be allowed even sniff a bit of blue. The only way he would wear blue was if it was for Chelsea."
Widowed at the age of 30, when his wife Pamela died of cancer, Desmond was both a father and mother to his two young children, Des and Donna.
"It was rare years ago, and back then there weren't the supports there are now," said Donna.
He also worked at St Ita's Hospital in Portrane.
On weekends, he loved sport: darts, snooker and the soccer results.
"I grew up on the Sunday Game, the music even reminds me of my dad," said Donna.
Very sociable, Desmond loved rock music and his record player was always on in the house.
"His record collection is vast: Credence, Bryan Adams, Simon and Garfunkel," said Donna, "you can even play them today, they were well kept".
"He always welcomed my friends and my brother's friends into the house, he was very sociable. He loved a laugh."
"If we weren't listening to music, we were watching sport and having the craic," added Donna.
As a dialysis patient, Desmond became ill over the past 10 years. He passed away at the Loughshinny Nursing Home.
Barbara Traynor - Died 23 April, 2020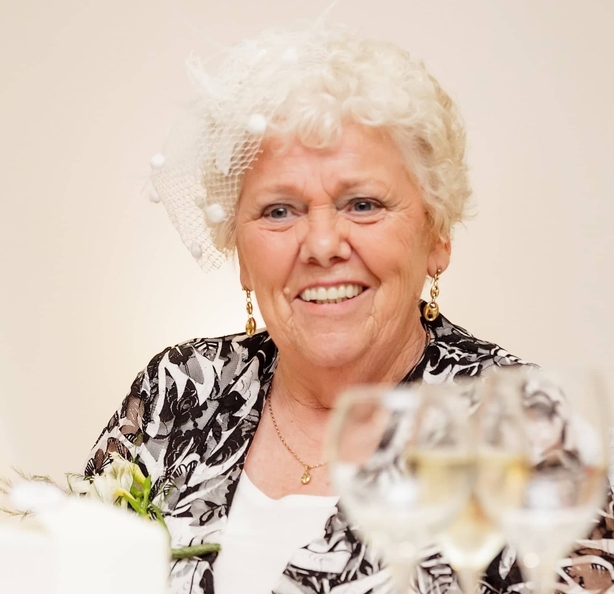 Originally from Birkenhead, Merseyside, it was love that brought Barbara Traynor to Ireland.
Widowed in her early 30s, Barbara met Bill some years later, and came to Ireland with her son to start a new life. Sadly, Bill died seven years later.
Fondly remembered as a woman who never had a frown on her face, her son Andrew said she was always smiling.
"Maw was always, and I do mean always, the joker," he said.
She loved to play jokes on everyone, including her son Andrew, whom she presented with 21 condoms on his 21st birthday.
Barbara could turn her hand to anything. Her trade was as a seamstress, but she could wallpaper and garden too.
"She hated having to retire because she loved to work," said Andrew.
A big kid at heart, she was "always the first at the kids' parties to have her face painted or join in the games".
Straightforward and honest, Barbara was a person who would let you know what was on her mind.
"If she didn't like something she'd have no problem telling you," said Andrew.
"Like, when she was asked to register her younger brother's birth in the 1950s. His name was supposed to be Richard but she registered him as Kevin because she didn't like the name. She was 15."
Barbara loved holidays and each year she would travel to Benidorm for two weeks, with as many friends as possible.
"My fondest memory will always be mum and me in Butlins, in Wales," said Andrew.
"We went every year in the 70s, and it's a place so very special to me now."
Jimmy Scally - Died 14 January, 2021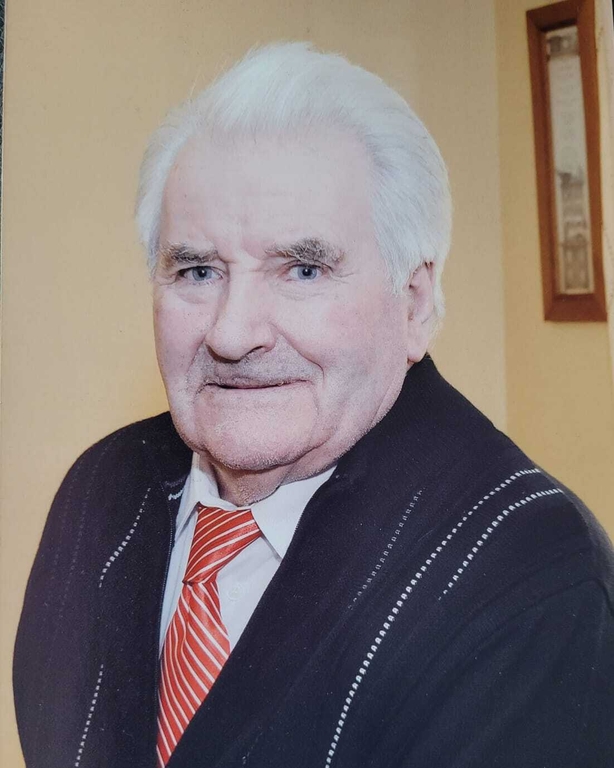 A well-known "horsey man", Jimmy Scally from Loughglynn in Roscommon counted Rasputen and Bantry Pearl among the stallions he once owned.
"He lived for the horses, he loved them," said Julie, one of his eight children.
A Clydesdale horse owned by Jimmy as a foal went on to become one of the famous Budweiser horses.
"He was delighted with that," said Julie.
"He was in the newspaper and someone in the village framed it and it was hanging in the local pub, and he was so proud of that," she said.
Jimmy was 93 years of age when passed away at The Fearna Manor Nursing Home in Castlerea, Roscommon.
"He was a big strong man, he had so many skirmishes with horses and he was going nowhere, and still Covid took over."
Anne Smyth - Died 3 February, 2021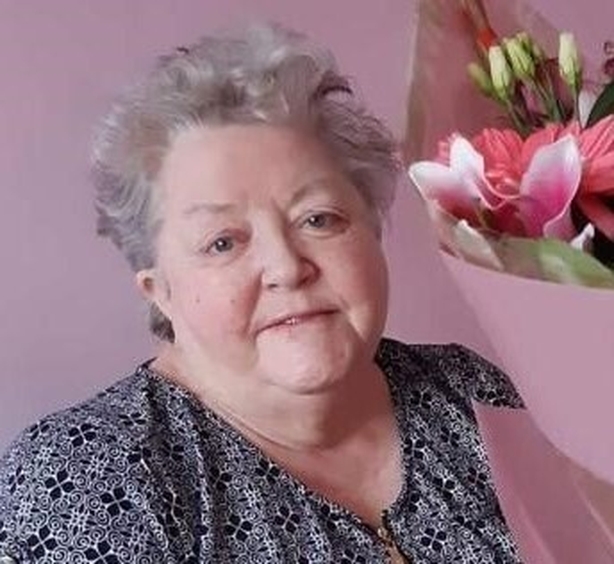 "It is not many people that can say they had a mother-in-law for 26 years that they got on with - well I sure did, she was the best," recalled Anne's daughter-in-law, Rebecca.
A jolly and kind woman, Anne Smyth was the "heart of her home and neighbourhood."
She was in University Hospital Waterford for two weeks for treatment. Three times during that time she tested negative for Covid-19, on the fourth test she was positive.
She had contracted the disease in hospital.
Married to Nat for 55 years, she died with her children Chris, Fiona, Lorna and Emma by her side. Her husband Nat couldn't be there for fear he might catch the virus.
Her grandchildren Molly and Harry didn't get "that last hug or to rub her fluffy hair that they now sadly yearn for," said Anne's daughter-in-law.
Anne was predeceased by her 23-year-old son John.
Brian Agnew - Died 19 January, 2021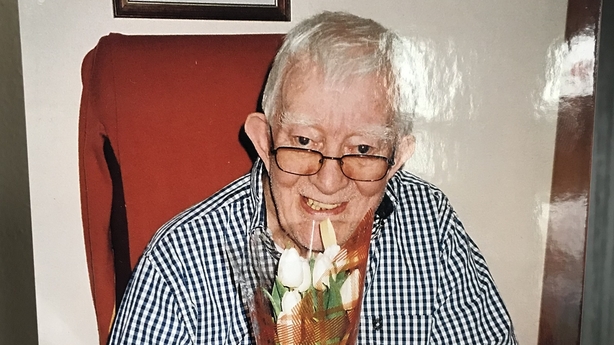 Dr Syed Waqqar Ali - Died July, 2020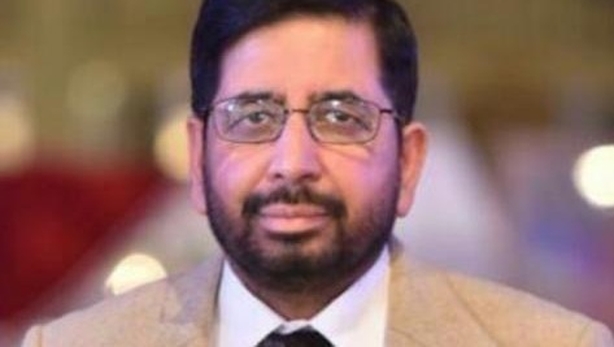 Stephen Leech - Died 4 April, 2020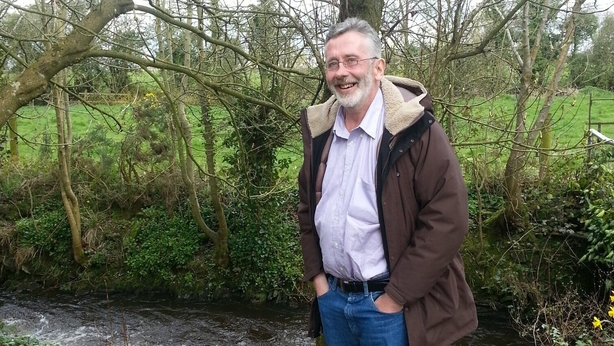 Rose Hegarty - Died 2020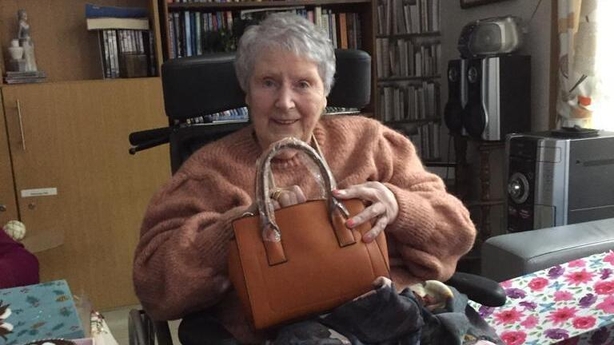 Des Manahan - Died 22 January, 2021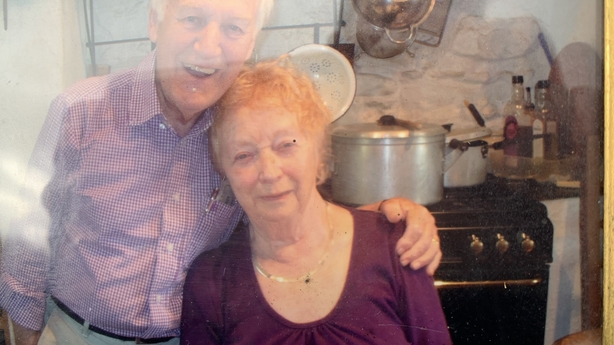 Richard Brady - Died May, 2020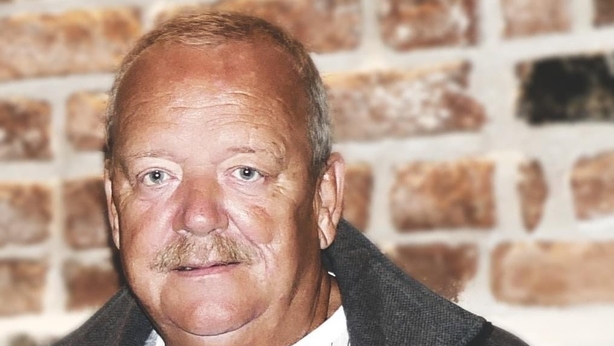 Fr James Hurley - Died 13 April, 2020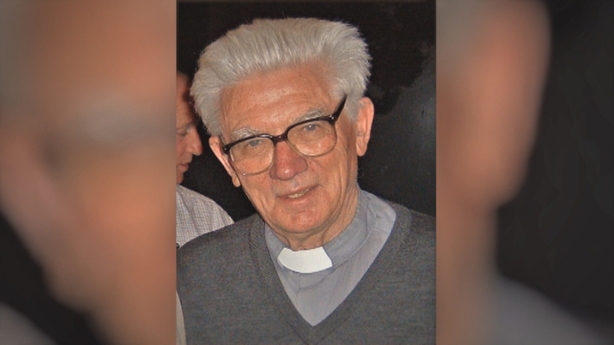 Susan O'Neill - Died 20 May, 2020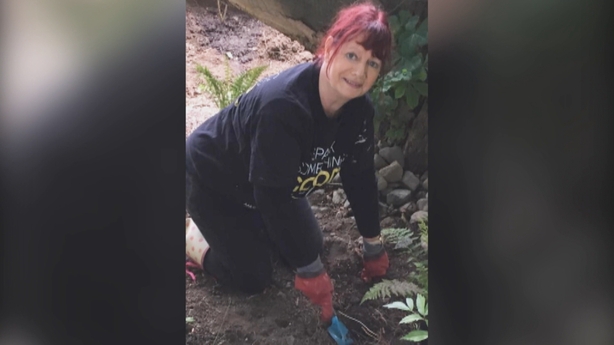 Catherine Hickey - Died April, 2020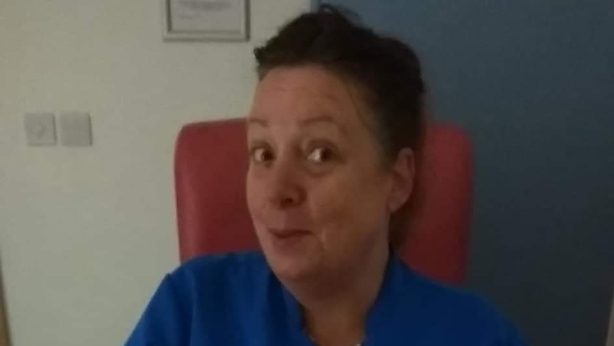 Paddy Reilly - Died April, 2020