The family of a man who died as a result of Covid-19 have appealed for the Government's remaining restrictions to be eased "gradually" as the country continues to emerge from lockdown.
Richard Brady was 66 when he died last month, having spent four weeks in Wexford General Hospital.
His wife Margaret was also diagnosed with Covid-19 in April but recovered.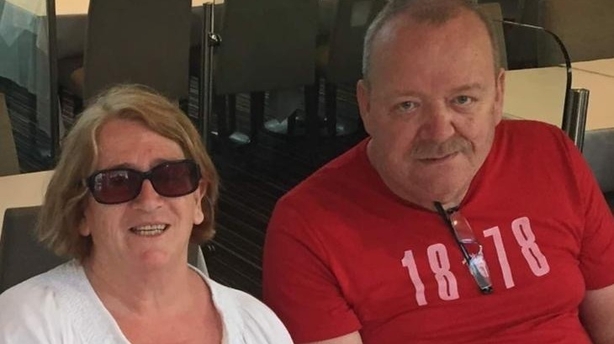 She said when Richard first developed symptoms she "noticed that he was cold all the time, and he was shivering, that was the last week in March".
Richard continued to feel unwell as the days went on.
"His temperature was gone up, so I told the doctor and the doctor said he would arrange for him to be tested for the virus," Margaret said.
In the meantime, Margaret brought Richard to get checked out by the doctor.
She said: "After he checked him over, he said 'he's a very ill man, it's either the virus or a serious chest infection'.
"He went into hospital in an ambulance and that was the last time the family spoke to Richard. He was put into an induced coma and didn't recover during his time in hospital."
The family of a man who died as a result of #Covid19 have urged people to be cautious about looking to return to normality too soon as public health emergency restrictions are eased. Richard Brady was 66 when he died last month in hospital. | https://t.co/1ffMlXGtyY pic.twitter.com/rkyF2zNpLe

— RTÉ News (@rtenews) June 9, 2020
Richard died on 6 May, leaving his family with all of the questions that follow such a tragedy.
"I did ask the doctor, if I had got him to the hospital even a week earlier, but it wouldn't have made a difference," Margaret said.
During his time in hospital, Richard improved at times before going downhill again.
"It went on and on for ages and there was very little positive news during the whole journey," the couple's daughter Michelle Maher said.
"What killed me was, I was coming from work every day and I was passing the hospital knowing my Dad was sitting there and I couldn't go and see him."
On the day he did die, the family members were allowed to see him.
Michelle said his treatment was gradually withdrawn and he died at 4.30pm on 6 May. 
"Don't jump the gun, because this year, when it's gone, you'll be still around. He's not."
The family have known much sadness during the years with the deaths of their children Louise and Shane in tragic circumstances.
But in recent years, the couple settled in Riverchapel near Courtown Harbour in Co Wexford and were happy in their new surroundings and with new neighbours.
Daughters Lisa, Gillian, Michelle, and Caroline, dropped in regularly and son Richard, who lives in Australia, recently spent Christmas at home with the family.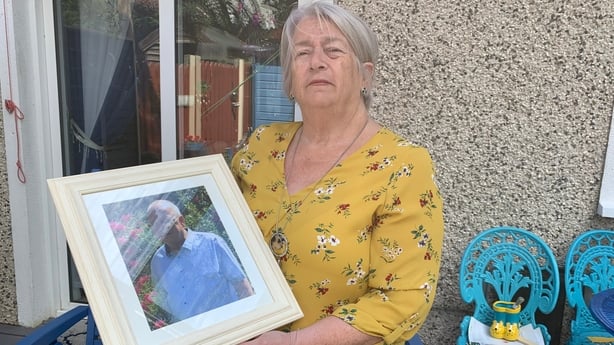 "When he retired he wasn't a hobby man but just helped me out around the house and going for his walks, and his grandchildren.
"He loved his grandchildren. He'd mind them forever rather than doing anything else, he was very good like that. Some men would like to go for a pint with their mates, he wasn't a man like that. He'd go for a pint on his own, read the paper, have a quick chat, then go home," Margaret said.
Michelle described him as a "fantastic" father and grandfather, who spent their early years working hard to provide for the family, and in latter times giving as many hours as he could to his grandchildren.
"He was always there to drop the kids to school, collect the kids from school, he was always there to help out as much as he could.
"It was never an issue … I can only look back and think how much of a presence he was in their life, really, and they remember that. They remember Granddad bringing them to school and collecting them, and it's nice for them to have those memories."
Margaret described him as "a great husband" and said people should realise what they have, when they have it.
"Because when they're gone, it's too late."
She said that she understood people wanting the Government's restrictions to be gone without delay, but had a message of caution: "I think they shouldn't be lifted too quickly anyway… I think it should be done gradually.
"When it doesn't affect you, you're glad to get back to normal, and I want to get back to normal more than anyone, but I'll never have a normal again, because of how we picked this up. I don't know whether he gave it to me, or I gave it to him.
"Don't jump the gun, because this year, when it's gone, you'll be still around. He's not."