A group representing small and medium live venues has said the pilot programme of Government funding for the live performance sector was a success and needs to be continued for as long as Covid-19 restrictions are imposed on their business.
However, another group representing the music and entertainment industry says most of its members could not access this funding and the criteria needs to be changed.
Last year, a €5 million grant was given to the live music industry to generate employment for those out of work due to Covid-19.
More than 20 small and medium music venues worked together to avail of just over €1 million of that funding.
The group known as the Live Venue Collective say in December alone that money allowed them to host 405 shows in 23 venues.
Over 655 artists were involved, and more than 2000 people employed, in the productions.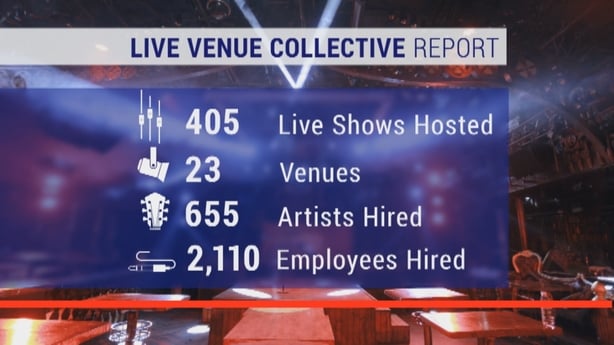 Live Venue Collective Chair Una Molloy says the value to the industry was "incalculable".
She said as well as helping people like artists, sound engineers and promoters pay their bills and mortgages, it also retained their skills and expertise in Ireland.
She said it was also important to the mental health of those in the industry by giving them a purpose and an outlet for their work.
Brían Mac Gloinn, who is a member of the group Ye Vagabonds, performed in four of the events in December and said it was important for him mentally and creatively.
"It returned my own sense of identity because touring is such a big part of my life. We went from doing over 100 gigs in 2019 to whatever we got in before March. It is just a sense of normality, a sense of purpose, a sense of identity".
Both Una and Brían want to see the funding continue and believe the streaming of live performances is the only option for the live performance industry while restrictions are imposed on the sector.
But the Music and Entertainment Association of Ireland say the government's decision to restrict the funding to ticketed venues left many behind.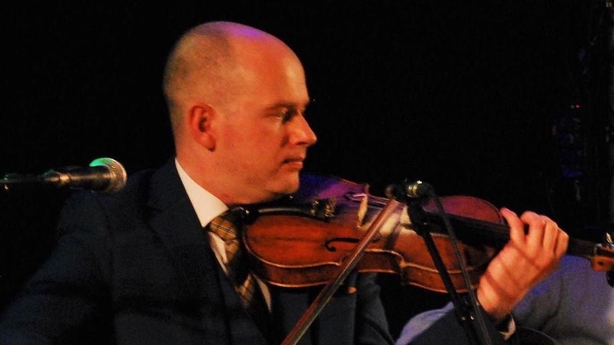 The MEAI's Matt McGranaghan said the majority of its members earn their living through performances in pubs, clubs and private functions like weddings and therefore only about 4% of their members benefited from the pilot scheme.
He said it felt like "elitism" and he also criticised the fact that musicians had to compete for funding.
He said other closed businesses, such as pubs, were not being asked to compete for supports and could all avail of financial assistance.
A further €50 million is due to be made available to the live entertainment sector in the coming months.
A spokesman for the Minister for the Arts said Catherine Martin has met the MEAI and has committed to addressing concerns about how that funding is distributed.