The Irish designer who embroidered Jill Biden's dress, coat and facemask for the US presidential inauguration celebrations says she is humbled and overwhelmed by the reaction.
Laura Weber from LWPearl said the outfit was a "labour of love...that took hours, days and weeks of work".
"I've been in business for 18 months and it's cascaded" since the inauguration, she said.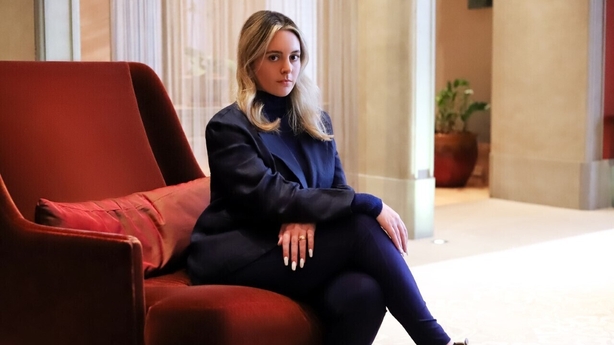 The Rathfarnham native said she was "mindblown" when she saw Dr Biden wearing the outfit during the evening celebrations last Wednesday night.
She got involved in the project through Gabriela Hearst who designed the dress and coat worn by Dr Biden.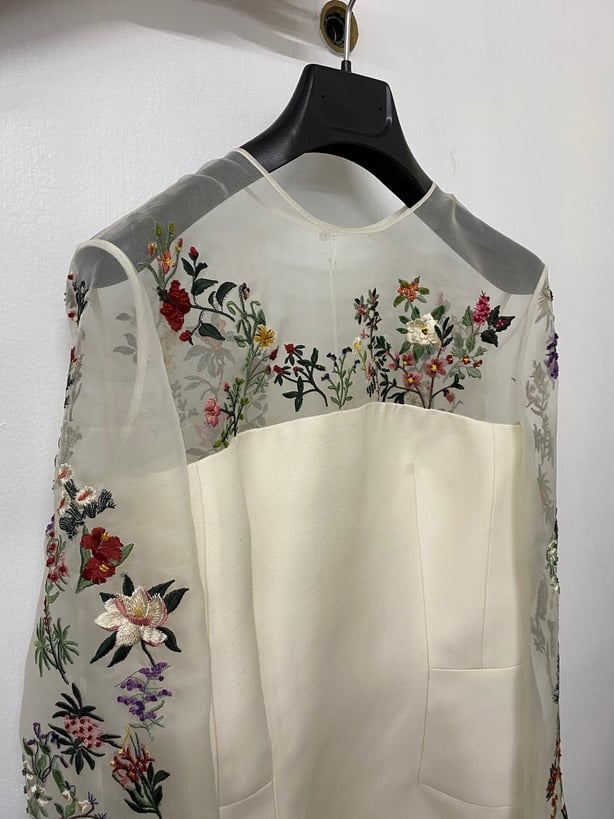 Ms Weber said she and her team began working on the outfit on 9 December and handed it over on the Monday before inauguration day.
"We developed each flower for each US State and Territory. We chose every bead, every stitch, every stitch direction, every colour and we prototyped all of those and when they were approved we lay it out," she explained.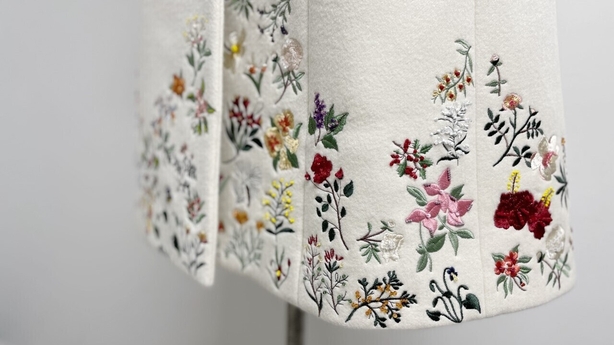 Inside Jill Biden's coat was a special hand embroidered message.
"It was a personal message for Dr Biden...a Benjamin Franklin quote about her teaching".
She said all the flowers were specifically placed; "the Delaware flower was placed on the left, close to her heart and the Delaware flower was on her mask".
Laura Weber was back in her studio today where she was busy putting the finishing touches to a face mask she hopes to have on the market by the end of the month.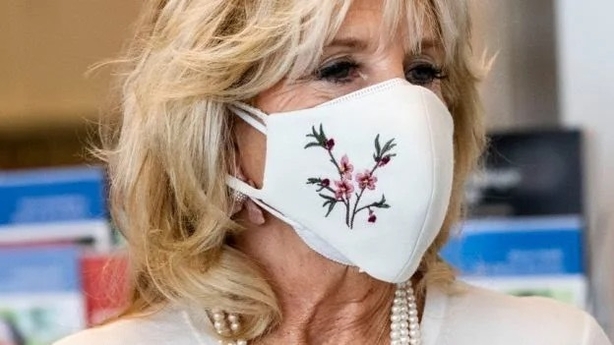 She said she is still on a high after the reaction to Dr Biden's outfit which reflected the growing trend of masks being coordinated with outfits.
Milliner Derek Montgomery said he has been asked to make masks to match communion dresses and wedding outfits after he posted a video on his social media on how to make a face mask last summer.
"I normally have two people working with me but it went up to 30 people since last March. We make face masks all day long," he said.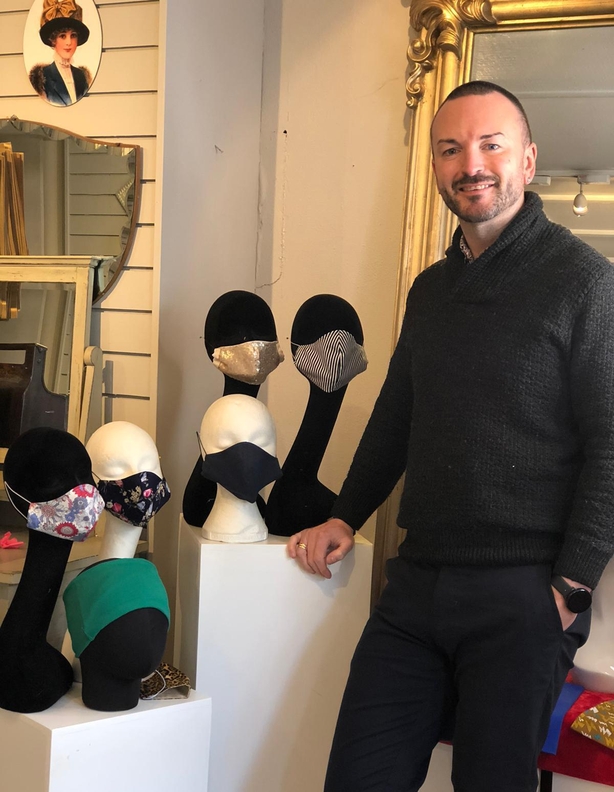 Fashion stylist Corina Gaffey said many international and Irish designers had to pivot their businesses to rework the surplus stock and fabric they had when orders were cancelled as a result of the pandemic.
Among those who started designing masks were Natalie B Coleman, Helen Cody, Helen Steel, Jennifer Rothwell and Annie West.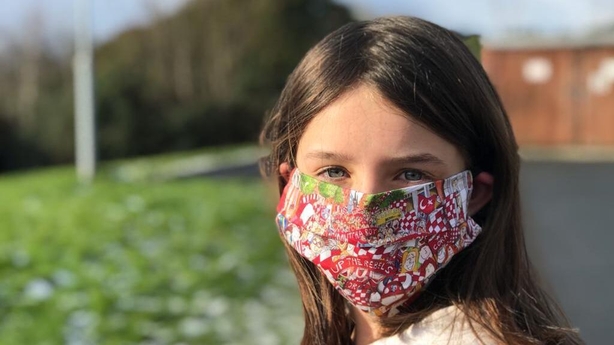 Ms Gaffey said "people who want a little bit of designer flair or luxury or who might not be able to afford a full designer outfit might be able to afford a facemask".
She said bright and colourful masks are also a way for people to express themselves.
"You can't smile at people, you have to smile with your eyes. The mask adds the extra fun factor to your outfit but it's important that it is functionable and breathable as well" said Ms Gaffey.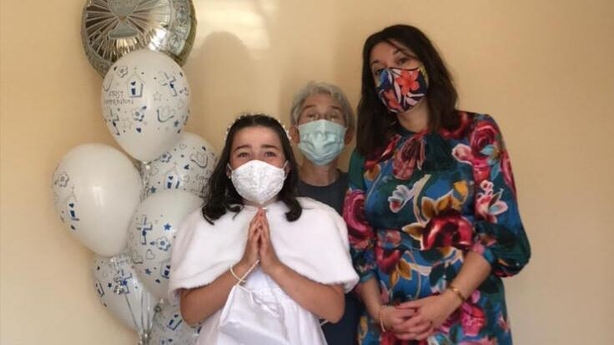 Contract cleaning company Maclean cleaners completely changed course during the pandemic manufacturing face masks instead of cleaning.
"Back in March almost overnight all our businesses shut so we had to pivot our business and fast," Director Emma Maclean said.
Austria has made the wearing of medical-grade face masks mandatory in most settings, while other countries across the EU, including France and Germany, have recommended surgical masks instead of fabric ones, saying they provide greater protection against new variants of the coronavirus.
But this has not stopped people from wearing colourful masks, with many opting to double mask.
At Mr Biden's inauguration some attendees, including the secret service, wore black fabric masks over white surgical ones.
Ms Gaffey said masks are not going anywhere "so you may as well have a bit of fun".