The Chief Executive of the HSE has said that work is under way to cease non-urgent care in public hospitals to cope with rising Covid-19 admissions, as the number in intensive care has increased to 70.
Paul Reid said work will be done with hospital groups to cease non-urgent care and prioritise urgent care, which will help build capacity and reduce footfall.
Although hospitals are not in surge right now, he said, they do not want to reach that point.
St Vincent's University Hospital in Dublin has said that some planned surgeries have been postponed and the affected patients have been notified.
It said that outpatient services are being reviewed on an ongoing basis in light of the current surge in Covid-19 numbers.
St Vincent's said that any patients whose appointment has been postponed will be notified. Emergency surgery is still being performed as required.
University Hospital Galway (UHG) and Merlin Park University Hospital are deferring all but very urgent time critical inpatient and day surgery from tomorrow, for the next two weeks due to Covid-19.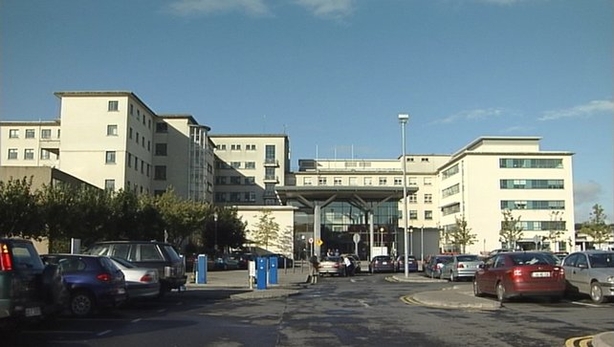 Outpatient clinics will also be cancelled but some will take place virtually unless it is necessary for patients to be seen.
In a statement to RTÉ News, the Saolta University Healthcare Group said that the measures are being taken to help the hospital manage "the significant and sustained increase in the number of Covid-19 cases being treated in the hospital".
Chris Kane, UHG manager, said that a small number of urgent cancer and time critical procedures will go ahead.
She said that patients will be notified directly if their appointment or procedure is being deferred.
The children's hospital group, Children's Health Ireland, said it is monitoring activity, resource capacity and especially staffing, on a daily basis, to provide safe services and to ensure patients, parents and staff are safe.
It said that time sensitive and essential services are being prioritised.
CHI governs the Dublin paediatric services at Crumlin, Temple Street and Tallaght.
University Hospital Limerick is deferring and rescheduling outpatient appointments for the remainder of this week, with the exception of time-critical outpatient services.
St Luke's General Hospital in Kilkenny has also said all scheduled inpatient/day case surgery/gynaecology will be postponed from tomorrow until 18 January, apart from very urgent emergency cases.
All outpatient appointments will also be postponed, with the exception of antenatal clinics and oncology clinics.
The Department of Health has been notified of an additional 6,110 confirmed cases of Covid-19 today, while six further deaths have been recorded.
The Chair of the NPHET Irish Epidemiological Modelling Advisory Group said the numbers of people in hospital is very close to the numbers they saw in the first wave last March and April.
At the NPHET briefing this evening, Professor Philip Nolan said the numbers of people in ICU is rising very sharply, which he described as "rapid" and concerning.
Mr Reid said around 3,000 HSE staff are currently out because they have Covid-19 or are a close contact.
He also said GPs are now swamped, with some centres seeing positivity rates as high as 50%.
There is a derogation plan whereby someone who is identified as a close contact could be brought back to work and tested on a regular basis, he said, but this would only happen if all other avenues have been exhausted. In addition, levels of capacity in the private hospitals will be available.
The testing capacity has been increased from 100,000 tests per week to 175,000, he said, with testing prioritised for those who are symptomatic and close contacts are being asked to restrict movements.
Mr Reid said they are seeing a massive multiplier effect with rapidly growing cases, positivity rates and increased contacts, adding that transmission rates are far above any projections.
Mr Reid warned that in a few days' time there could be between 1,500 and 2,500 cases in hospital, with the number in ICU rising to between 250 and 430, which are levels that put critical care units at high and extreme risk.
The number of patients in hospital with Covid-19 has increased to 744, according to the latest official figures.
It is an increase on the figure of 673 patients reported around this time yesterday. In the last 24 hours, there have been 51 further admissions to hospital of Covid-19 cases.
The largest number of patients recorded in hospital with Covid-19 during the pandemic here was 881, reported on 15 April last year.
40 intensive care beds available
The hospital system has around 40 adult intensive care beds available at this time, latest HSE figures show.
Beaumont Hospital in Dublin is dealing with the largest number of Covid-19 patients of any hospital in the country.
It has 72 patients with coronavirus, while there are a number of other hospitals with a large number of Covid-19 patients.
Cork University Hospital has 55 patients, Mayo General Hospital has 51, Our Lady of Lourdes in Drogheda has 47, St Vincent's in Dublin has 47, University Hospital Limerick has 47 and Tallaght has 45.
The HSE has said that the number of adult ICU beds will increase to 321 by the end of this year.
It said that as of last night, there were 286 ICU beds open and staffed.
The HSE said that 15 extra beds will be opened during the winter period, with the balance of 20 opening in the final quarter of this year.
Available beds on a daily basis may differ, subject to staffing, with Covid-19 absenteeism a factor, it added.
Meanwhile, the Private Hospitals Association has said its members are "ready to provide any appropriate support to the HSE to contain a potential surge in Covid-19 case numbers".
It said they "remain totally committed to the national effort to combat the pandemic" and talks on providing support have taken place with the HSE in recent days.
There are 744 positive cases of Covid-19 in hospitals, HSE Chief Executive @PaulReiddublin tells @boucherhayes, adding that this is rising by 20% per day.

There are 65 patients with Covid-19 being treated in intensive care units | Read more: https://t.co/ZkLy8xhINn pic.twitter.com/dwg1sVSJKg

— RTÉ News (@rtenews) January 4, 2021
---
Read more:
Latest coronavirus stories
---
INMO General Secretary Phil Ní Sheaghdha said members in the public hospital system are "under serious pressure and they are very tired".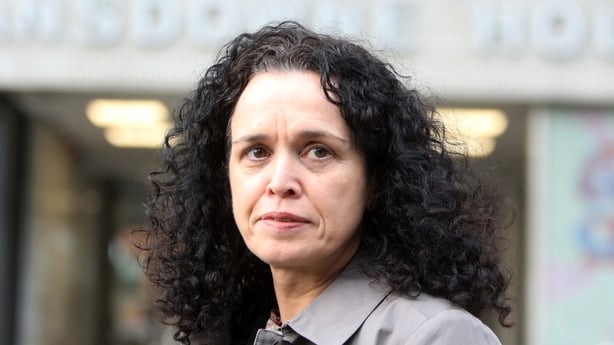 Speaking on RTÉ's News at One, she said problems with overcrowding have not gone away, with 257 patients on trolleys his morning.
Ms Ní Sheaghdha said: "Our hospitals have been working at 109% to 110% capacity, so it's extraordinarily difficult for people, they are very tried."
She said a survey completed by members a number of months ago found that levels of burnout where very high, and there was also a high incident of exhaustion when off duty.
Ms Ní Sheaghdha said she was glad to hear that the HSE was in talks with private hospitals to increase capacity, saying "we have been looking for that for a number of weeks, because that is part of that jigsaw".
Additional reporting Fergal Bowers