The Cabinet is set to give the green light for the reopening of restaurants and gastro pubs, with 7 December the likely reopening date.
The Cabinet sub-committee met for more than five hours on Thursday evening to discuss how the country exits Level 5 Covid-19 restrictions.
A proposal will also now go to Government to allow inter-county travel from 18 December until 3 January.
People will be allowed to attend mass with strict rules around choirs, under another proposal to be considered by the Cabinet.
The Government had been warned by NPHET of the risks of reopening the hospitality sector, but the move is expected to get the green light from Cabinet.
A number of reopening dates are set to be considered by ministers for the reopening of the sector, including Friday, 4 December.
However, 7 December is seen as more likely as this would still allow for three busy weekends for restaurants and bars serving food over the Christmas period.
There are likely to be new rules around the distance between tables in premises and the amount of time customers can stay there will be reduced too from the previous one hour and 45 minutes time limit.
From Wednesday, all shops and hairdressers can open and people will be able to travel within their county.
People will also be able to attend religious services in December but there will be safety measures in place for choirs.
As part of the move towards opening up the economy, the guidance around household gatherings is likely to be stricter that initially planned. 
It is likely that household gatherings will not be permitted until 18 December under proposals going to Cabinet.
The latest figures from the Department of Health show further three deaths linked to Covid-19, while an additional 335 new cases have been confirmed.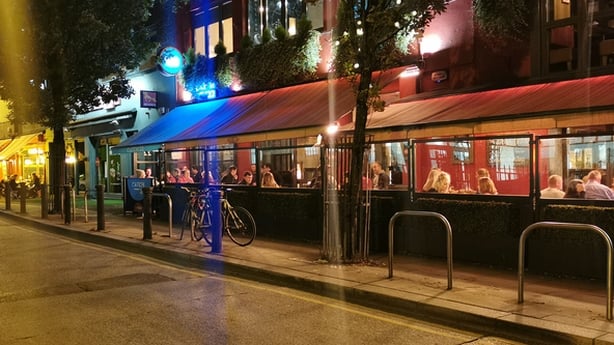 There have now been a total of 2,036 coronavirus-related deaths in Ireland since the pandemic began, as well as 71,494 cases.
Minister for Public Expenditure and Reform Michael McGrath said that while NPHET are the experts in public health, the Government has a right and a duty to take into account all the factors at play when considering whether or not to ease Covid-19 restrictions.
Speaking on RTÉ's Prime Time, Mr McGrath said the Government "had to strike the right balance" and "wouldn't please everyone" when it makes its decision.
Mr McGrath said that Christmas meant nothing to the virus, and it would take every opportunity it is given to spread.
Mr McGrath said that the Government does not make decisions lightly and they had a range of things to consider, and these included the people who had lost their jobs, and those suffering from isolation and from mental health challenges.
Mr McGrath said they wanted a safe Christmas, and they also wanted the country to be in a good position in January.
He said that "whatever the Government decides, this will come down to the individual and collective actions we all take".
NPHET has urged the Government to take a cautious approach to the easing of Level 5 restrictions, saying it believes that it would be preferable to continue to only have takeaway service for restaurants and pubs during the Christmas period.
It is also understood that the way is cleared for hotels to open to all guests.
The letter outlining NPHET's detailed considerations also advises that two households could meet up from next week.
However, this would be extended to three households over Christmas when travel restrictions could also be eased.
The reopening of the hospitality sector will require enhanced safety measures, which were considered by the sub-committee.
There is also a proposal for long-term residents in care homes to have one visitor per week from next week.
A key message from NPHET this evening though is that the Government's plan of opening the hospitality sector cannot be done if it also plans to ease restrictions on households visits.
It believes it would have to be one or the other.
14-day incidence rate drops to 103.9
Meanwhile, of today's 335 cases, 64% are under the age of 45, with the median age standing at 35.
Geographically, 119 cases were in Dublin, 29 in Kilkenny, 23 in Limerick, 20 in Donegal, 19 in Tipperary, 19 in Cork.
The remaining 106 cases were spread across 19 other counties.
As of this afternoon, there were 246 people with Covid-19 in Irish hospitals, of which 35 were in ICU. There were 15 additional hospitalisations in the past 24 hours.
The 14-day incidence of the virus nationally stands at 103.9 cases per 100,000 people.
The counties with the highest incidence are Donegal (218), Louth (201.7), Limerick (188.3), and Waterford (149.8).
The counties with the lowest incidence are Wexford (36.7), Leitrim (40.6), Kerry (53.5) and Laois (54.3).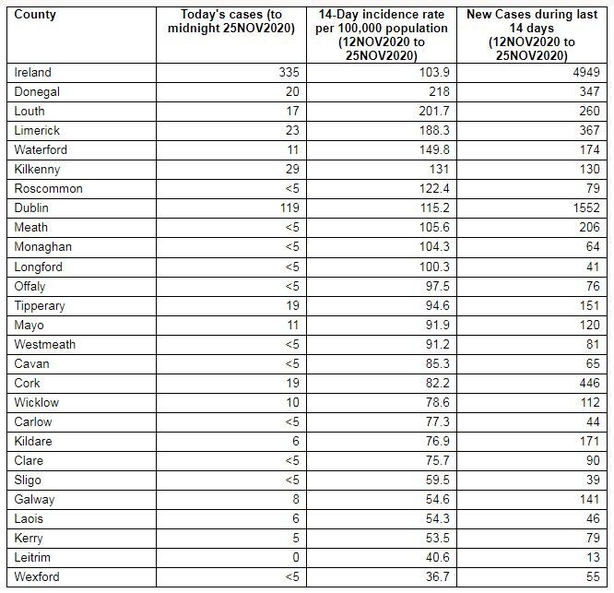 ---
Read more:
Latest coronavirus stories
---
NPHET says travel restrictions beyond counties could be eased from December 21 to January 3, but people should try to stay in their locality and work from home until then @rtenews

— Mícheál Lehane (@MichealLehane) November 26, 2020
Earlier, the Tánaiste said there was "no question of there being an outright travel ban between north and south" on the island.
Leo Varadkar told the Dáil that "it is not under consideration, not being discussed, period".
However, he said that when Ireland moves from Level 5 to Level 3 restrictions, which he hopes will be the case next week, "inter-county travel will still be restricted" to work, school or essential journeys.
Mr Varadkar's comments come after he suggested at a Fine Gael parliamentary party meeting last night that cross-border travel would need to be examined in light of the high incidence of Covid-19 in Northern Ireland.
He said the Government would consider giving advice not to travel there.
A Government spokesperson said it was likely that the issue would be discussed at the Cabinet sub-committee meeting on Covid-19 this evening.
The committee will assess how and when the Government should ease Level 5 restrictions, ahead of a full and decisive Cabinet meeting at lunchtime.
The sub-committee members include the three coalition leaders, as well as the Ministers for Finance, Public Expenditure and Health.
Dr Mike Ryan of the World Health Organization says there is a risk that the numbers will bounce back when society opens up. 'We don't want to see a third wave, massive closures and lockdowns, and our hospitals under pressure.' | Read more: https://t.co/m9XIe5Df2x pic.twitter.com/HoFh9XUICd

— RTÉ News (@rtenews) November 26, 2020
The proposals from NPHET will be considered alongside other health and economic statistics provided by the Health Service Executive, EY consulting and analysis supplied by the Central Statistics Office and other Government departments.
Mr Varadkar made it clear yesterday that retail outlets, gyms and services such as hairdressers, would be the first to reopen next week.
Taoiseach Micheál Martin told his parliamentary party last night that his intention is that the country moves from Level 5 restrictions to Level 3, with modifications, and that churches will reopen for mass.
Mr Martin told Fianna Fáil TDs, Senators and MEPs that with public adherence to Covid-19 safety measures it will be possible to keep the economy moving in the New Year.
When it comes to travel, it is widely expected that the 5km restriction will be lifted next week allowing people to travel within their own county.
---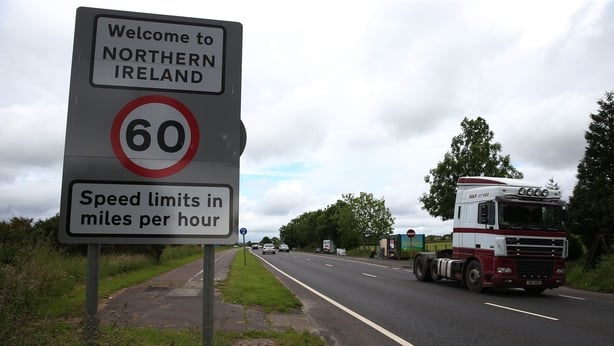 Elsewhere, a further eight people with Covid-19 have died in Northern Ireland, bringing the toll recorded by the Department of Health to 962.
Another 442 confirmed cases of the virus were recorded in the last 24-hours.
A total of 51,118 people have now tested positive for Covid-19 in Northern Ireland since the pandemic began.
Sinn Féin leader Mary Lou McDonald described Mr Varadkar's comments on the border to the Fine Gael parliamentary party meeting last night as the Tánaiste "thinking out loud again".
Speaking outside the Dáil, she said: "There is no serious suggestion that people won't cross the border" and "common sense is needed".
The Dublin Central TD added that her clear understanding was that Mr Varadkar's remarks did not constitute Government policy.
Additional reporting Paul Cunningham