At an intensive care unit in Liège, Dr Laurent Jadot spells out the reality for his team dealing with Covid-19 patients.
"It's really brutal," he says.
So stretched are nursing staff that even those who have contracted the virus are being asked to keep coming to work if they are asymptomatic or if they have only mild symptoms.
"We try as much as we can to give them a week to go home and to avoid contact," says Dr Jadot.
"But it's difficult now, because if we do [keep them home] we won't have enough nurses and medical staff to do the job. So, we have to make difficult decisions.
"People who are ill with the virus who are asymptomatic or have few symptoms, if it's possible, we ask them to work."
Overshadowing that dilemma is the one he fears the most.
"I fear they will ask us to come to the emergency room and to decide who we can treat and maybe who we won't be able to treat because there is too much disease, or they are too old.
"It's not my job to make that kind of choice. I hope it won't happen," he tells RTÉ News.
Liège is at the epicentre of Europe's second wave, and Belgium once again has the dubious distinction of having among the highest rates of infection and mortality rates per capita in the world.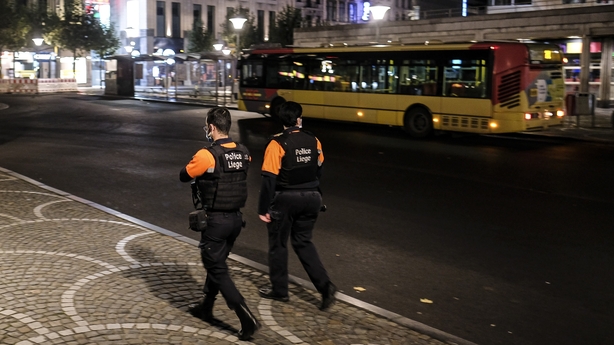 Belgium has Europe's second highest infection rate per capita after the Czech Republic. New cases are doubling every 13 days and on 20 October hit a peak of more than 18,000.
That's almost ten times the increase at the height of the spring lockdown.
The latest daily tally of new infections is more than 15,000, meaning the total number of cases in Belgium has risen to 321,000.
The country's health minister Frank Vandenbroucke has described the situation as "a tsunami", deliberately echoing the experience of Lombardy in Italy during the first wave.
The number of patients in intensive care units (ICUs) is doubling every eight days, with nearly 5,000 people in hospital.
The authorities fear the country's ICU capacity of 2,000 beds could be reached within a fortnight. As of Sunday, more than 757 ICU beds were occupied.
In the CHC Montlégia Hospital, where Dr Jadot works, and which opened its doors in March, there are 140 Covid patients in total, with 46 in intensive care.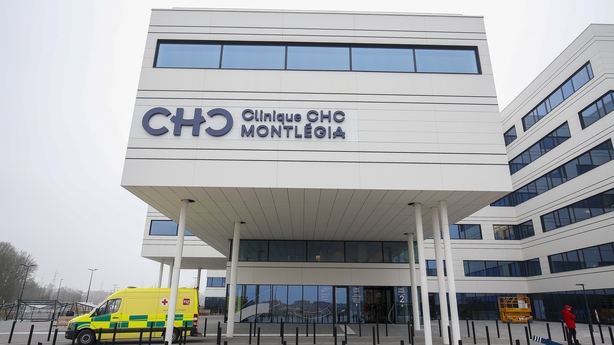 The team has enough ventilators to cope with up to 80 ICU patients at a stretch.
However, by then the nurse to patient ratio will be stretched to one to five, as opposed to the recommended ratio of one to three.
"In these conditions it won't be possible to do the same job as we can do now," says Dr Jadot.
This could have implications for the mortality rate of Covid patients at the hospital. During the first wave, 20% of Covid patients in ICU died of the virus.
Currently, the introduction of new anti-inflammatory drugs appears to be reducing that rate. However, Dr Jadot fears that if too few nurses are tending too many patients the death rate could rise again.
"If we have to work in bad conditions with one nurse to five or six patients we won't be able to treat them the same way as in the first wave.
"We know it's a long journey. For many weeks we [will] have to pay attention to these patients. It may not be possible to have the same mortality rate [as in the first wave]," he says.
By all accounts, the second wave has swept through the country taking the government and healthcare professionals by surprise.
Officials admit they are struggling to explain why Belgium is once again leading the league tables of death and infection rates.
"We're in the heart of Europe," says Steven Van Gucht, a virologist at the Belgian Institute for Health and the head of the government's Covid-19 policy.
"We are a small country, we have a population which travels a lot, there's a lot of in and outgoing traffic, [we're a] highly mobile country, a densely populated country, but of course we're not the only country like that in Europe.
"If you look at the past months, we had some strict measures in place. They were just as strict or probably even a bit more strict than in our neighbouring countries."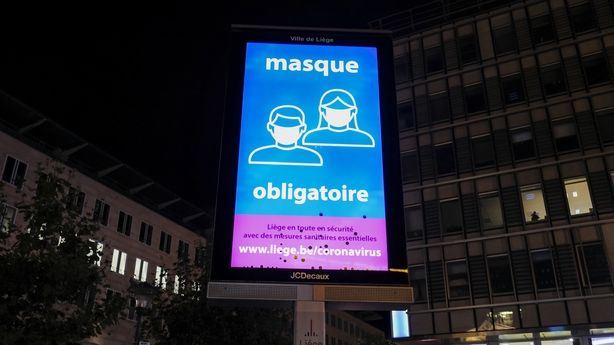 Mr Van Gucht says the best explanation is that when both Belgians and expats returned from the summer holidays there was a small uptick in numbers. That was then exacerbated by schools reopening.
Then there was a sudden steep rise in hospitalisations and cases ending up in intensive care.
"Different factors are at play," he says. "At the end of August, a lot of Belgians returned from holidays. A lot of expats came back to Brussels.
"These are hundreds of thousands of people … This caused a rise in cases which went down after a week or two weeks. Then at the beginning of September schools reopened."
However, things escalated dramatically when the academic year restarted in mid-September.
"In Belgium typically this coincides with a very strong mobility of students," Mr Van Gucht told RTÉ News. "In Belgium students go to the city to university from Monday to Friday and then return home for the weekend."
He says: "These are thousands of students. Two weeks later cases really went up and we think this is really a catalyst."
Mr De Gucht also blames a narrative which set in, promoted by certain commentators, that the virus was "not so bad", that it was under control, that it was no longer acute, and that people "can live with the virus".
The problem of returned students and workers becoming complacent appears to have been relevant in Liege.
The city, in the French-speaking region of Wallonia, is an agglomeration of densely-populated communes that circle around the old centre.
Here there are some 40,000 students, all living in different parts of the suburbs and city centre, and heavily dependent on public transport.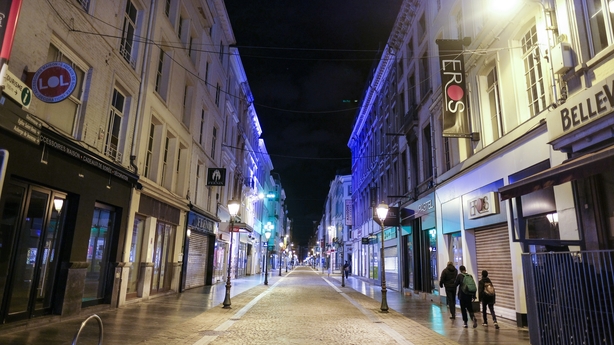 "We all dropped our guard," admits Laurence Comminette, Office of the Mayor of Liège.
"Things went back to normal for many companies, for services, young people went back to school, everybody told themselves, finally it's over, it's passed. We probably all relaxed."
The reality of a slow then sudden surge is felt in CHC hospital in Liege.
"In the past weeks we had the sensation that it was going to increase gradually," says Dr Laurent Jadot. "Two weeks ago, it became very fast, so fast that we feel it's difficult to stop it."
Dr Jadot says those turning up in ICU are relatively young: patients in their 40s, 50s and 60s. He believes they will need to stay in intensive care for several weeks.
The hospital may have to transfer ICU patients to Flanders in the northern half of Belgium, where localised lockdowns happened sooner, within days. Transfers to Germany have not been ruled out.
"Dr Jadot concludes: "This week I'm afraid. I don't know where we're going. If I have to do twice the job I'm doing now, I don't think it will be possible [to go on]."