So many lives have been lost, more than 1,850 deaths associated with coronavirus here so far.
As well as almost 51,000 confirmed cases.
The pain and trauma is unimaginable for those who have not been touched in some way by this terrible virus.
Like a stone into a lake, the ripple effects have moved out across the country.
More openness about what we are truly facing over the coming months is probably needed.
Most people will have listened to last night's Government announcements.
One expects that each minister at the Cabinet meeting considered, in detail, each measure they agreed to.
Talk of hope and light is difficult at this point for many people, given we have been on this tortuous challenge for so long.
Comforting words from officialdom do not translate into facts, such as the precise exit strategy, the clear dates for when life can resume and the detailed statistical analysis for the latest decisions.
While tougher decisions may be required, there is a craving for hard information.
To coincide with the latest decisions, it would have been helpful to have a detailed statistical examination of why we are where we are and the expected impact, day by day, week by week, of cases, deaths, hospital admissions for the next six weeks?
It would be highly valuable to have a reasoning of how we can escape this lockdown, so that people can judge progress, week by week.
The impact on people's physical and mental health is hard to imagine, and for a second time too. The mental health support aspect is critical.
If it is the case that nothing will really resume until 2021, we would all hate that thought, but could possibly begin to process it.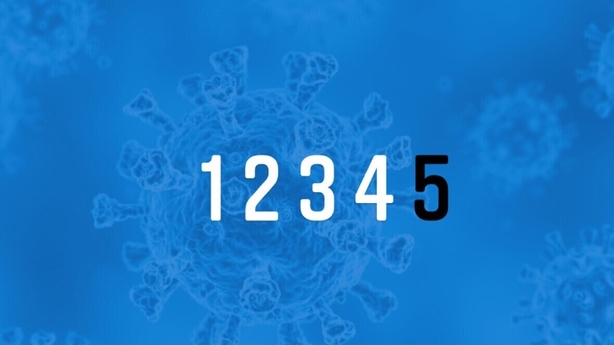 We had a plan with Level 1, 2, 3, 4, 5 and all the caveats in between.
Now the latest jump is to the top button, from Level 3 to 5, it raises lots of questions.
A few weeks ago, NPHET called for Level 5. Government held the line and stuck at 3. Now we are moving to 5.
People may wonder did some advisors get it wrong? The public will want to see the private analysis behind the new decisions that will affect the country for months, possibly years.
Halloween as we knew it is sadly lost but no-one really wants to talk about Christmas.
That unfortunately may be lost as we know it too.
The announcement last night of the extension of the Employment Wage Subsidy Scheme (EWSS) to end of January 2021 might suggest a better time-scale of where Government sees things.
We now have six weeks of Level 5 restrictions and a "review" in four weeks.
The health service has seen so many reviews over the years that these reviews are not normally landmark moments.
False hope is awful. The worst thing at this most difficult time would be to promise what may not be delivered:
To tell an 18-year-old boy or girl they may soon be able to visit their boyfriend or girlfriend.
To suggest to people, who have been in relationships, that they may soon be allowed visit each other's houses again.
That isolated older people can see visitors outside their support bubble.
That people in nursing homes might see their loved ones soon.
People need hope but a reasonable path to believe in too.
We all know Christmas will not be normal this year, but it will come and go.
When you look at the PUP restoration, it looks very like the Government does not see business back up and running again until early next year.
For some, the imposition of penalties or fines for people who break the 5km rule may raise issues about proportionality.
Last night, Professor Philip Nolan of NPHET said that Ireland needs to keep the R Number close to 0.5 for six weeks.
He said if we hold the R number at 0.5 for three weeks, cases would fall to about 400 per day, but rise again to about 1,000 per day four weeks later.
His view is if Ireland can keep R at 0.5 for six weeks, cases will remain below 200 per day until the end of December.
The move to Level 5 restrictions was a difficult decision for Government, and is very hard for people whose lives and livelihoods are most affected, but it was necessary to interrupt uncontrolled exponential growth of the pandemic. 1/5 pic.twitter.com/pGxe6PqFmd

— Professor Philip Nolan (@President_MU) October 19, 2020
If case numbers do not reduce within the next 14 days - the normal infection period - from Wednesday midnight, despite the new measures, that will rise fresh questions about the basis for the new measures.
For the wider community the new restrictions will be difficult. It's winter time, people can barely stay outside for five minutes in the cold and rain.
There is the impact on older people, those living on their own, the isolated, people with mental illness and people whose planned procedures will be delayed again.
There are also potential further delays to cancer and breast and other screening programmes.
The one thing we can all be certain about is that no-one in Government, or NPHET, or elsewhere knows what is actually coming next.
We share one thing - being to a varying degree, experts mostly in the unknown.
However, transparency is vital.
The basis for Level 5 decisions should be laid out, on paper, in high statistical detail, with all the background data, with weekly projections for the next six weeks, so that there can be full buy-in about a return to some normality.
People want to do their best, but they need the full facts.