Irish people in Melbourne have expressed frustration and worry over a possible second Covid-19 wave in Australia's second biggest city.
Officials decided to reimpose restrictions after the state of Victoria recorded its largest single-day increase of almost 200 new cases on Tuesday.
Police said they would conduct random checks of vehicles on major roads, creating a "ring of steel".
Tipperary woman Michelle O'Donnell said due to the internal travel restrictions she cannot visit her newly born niece and she does not know when she will be able to visit her family in Ireland again either.
"We have never felt so far away and so far removed from home. We always could just get on a flight. It's just very isolating and you just really feel the distance," said Ms O'Donnell who has been living in Australia for 12 years.
Melbourne residents will be allowed to leave home only for essential business for the next six weeks. Cafés, bars, restaurants and gyms are shut again.
'A lot of Irish out here can't continue working'
Bronagh McKenna from St Kevin's GAA club in Melbourne said they are "frustrated" that teams will not be able to start their seasons.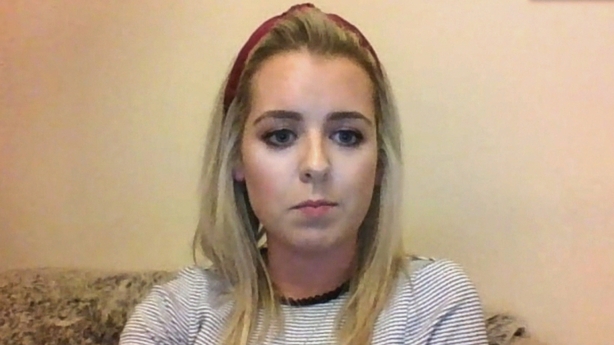 Ms McKenna, who is from Monaghan, added that she is one of the "lucky" ones as her job is safe in food manufacturing.
"There's a lot of Irish out here that can't continue working because they've lost their jobs due to their visa or they work in hospitality and those types of jobs have now finished," she added.
The Irish owner of the Galtee Cafe in Melbourne said her business can still offer takeaways during this "surreal time".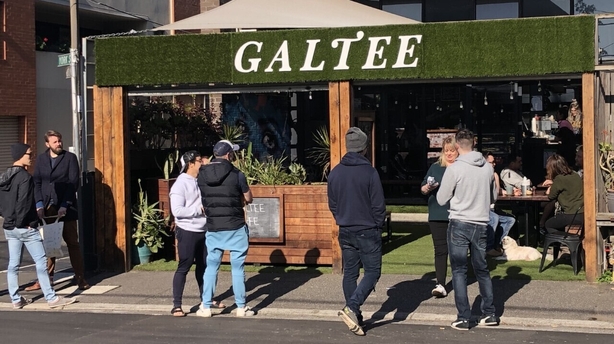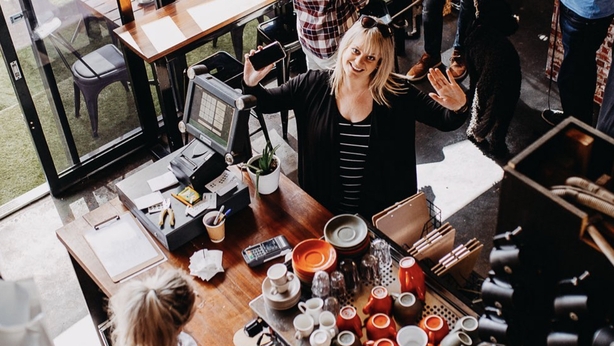 Annette O'Donnell said she is trying to reassure the many Irish people who are working for her, by spreading the shifts so they can pay their bills.
"Last weekend, I had five or six staff but now I'm probably going to be down to one or two at the weekend," the Limerick woman said.
Ms O'Donnell said the big issue is for those on working holiday and student visas who "don't have any support over here".
One of her staff members, who is on a student visa, looked up flights back to Ireland as soon as the lockdown was announced.
"There's a great Irish community over here. So they do tend to support each other," she added.
'One step forward, two steps back'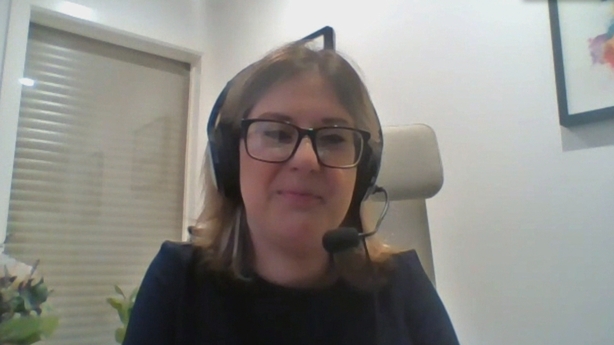 For Sarah Kenny from Naas, she finds another shutdown as "one step forward, two steps back".
She believes that people developed a false sense of confidence that everything was returning back to normal.
"We're coming into our winter here in Melbourne, which makes it a little bit tougher cause you're really stuck inside all of the time and we've got two small kids and everyone knows what that's like trying to juggle everything," she said.
Ms Kenny, who gave birth to her daughter two weeks ago, said her parents in Ireland were supposed to visit her last week.
However, she acknowledged it will be a long time before they are able to meet the new addition to the family.
Both Sarah Kenny and Michelle O'Donnell agreed that people have noticeably become more complacent in recent weeks.
"People were living as if we were Covid free," said Ms O'Donnell.
And Sarah Kenny has a warning for those back home.
"We're feeling over here that the same thing could happen again over in Ireland with the relaxation of restrictions. And it can happen so quick. A few days ago we sort of thought we were ok and boom there was a lockdown," she added.