Ireland has taken its first leap into the world of coronavirus tracing apps.
Other countries which have launched Covid-19 contact tracing apps have had mixed experiences so far.
In Germany, the uptake was 20-25%. Norway pulled its tracing app after concerns were raised by the data privacy watchdog there and the UK has ditched its original app in favour of something new in the autumn.
The key to the success of any such app is uptake.
Irish health officials say an uptake of about 60% is good, although any uptake has its benefits.
Tracing apps do not replace a solid manual test and trace system, but they offer an extra element to trying to keep the virus at bay.
The new Irish app lets you know if you have been in close contact with someone who has tested positive. It will send you a close contact alert. The Health Service Executive will also phone you if you have opted to give your phone number.
The HSE may also phone you if you are identified as a close contact by the existing manual contact tracing system.
If you test positive for the virus, the HSE will ask if you have the app and if you will give permission for your phone to share a message with others that are deemed to be close contacts.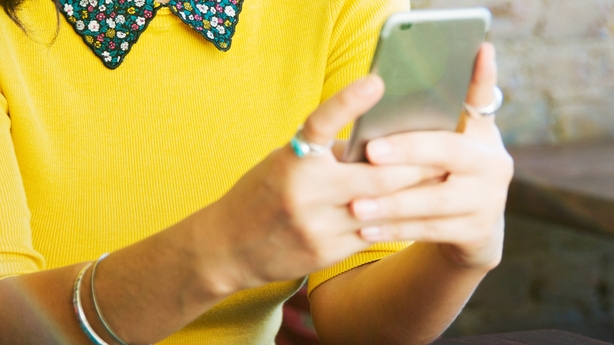 This will be done by you inputting a six-digit code into the app, which the HSE will give you.
This message sharing is done using electronic keys on the phone app - so it's annonymised. People cannot abuse it by sending others false alerts.
The tracker app uses Bluetooth technology and will record if a user is in close contact with another user, by exchanging anonymous codes. So if a person tests positive for the virus, they can choose to anonymously alert other app users who they have been in close contact with.
---
---
On the first day of its launch, over 350,000 people had downloaded the app within a few hours, which will be encouraging to those involved in its design and promotion.
The HSE says the app can reduce the time to trace a close contact from days to hours. That's important, as people may forget, or not know their close contacts.
The phone app identifies a close contact as someone who was within two metres of a confirmed case, for 15 minutes or more.
Health officials have been at pains to emphasise the data privacy with the Irish app.
There is no centralised data, as the information is held on the users' phone. The data is wiped after 14 days - the incubation period for Covid-19.
A few weeks ago, the Data Privacy Impact Assessment and the Source Code for this app were published.
Some people may still be cautious, given that big companies, Apple and Google, have set up the technology under which it is possible to run the system.
While the app is an all-island application, it is not currently active in Northern Ireland. However, officials said today they hope that will change in the future.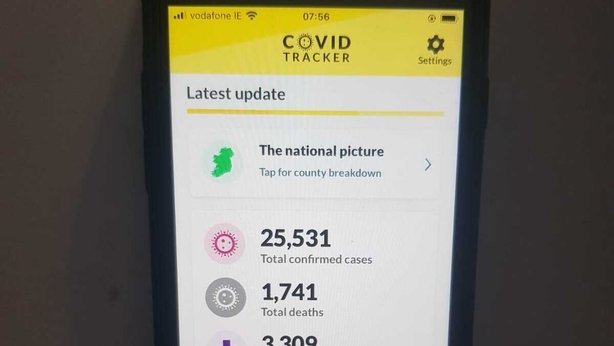 The app is free to anyone visiting or living on the island of Ireland.
Currently, the availability of the app to people living in or visiting Northern Ireland is to help the system inform people in border areas and to trace cases in those areas.
People need to have an up-to-date operating system on their phone and an iPhone6 or better, or Android 7 or better to use the app.
So that means the app cannot be used by some people. Some groups in society may also need help to download and use it. Those under 16 are not permitted to use the app.
It's available in English and Irish and will be able to incorporate other languages in time. The app has also been reviewed by the National Council for the Blind. It is designed to be simple and intuitive.
It could also be used to deal with influenza outbreaks in the future, or to give advice on other infectious diseases.
This is not only a tracing app - it also offers a symptoms tracker with advice and other data on coronavirus in Ireland.
The app cost about €850,000 to develop and will cost about €350,000 to €400,000 a year, to operate.
Time will tell if this has been a valuable investment with good public support.