Patients using some private hospitals are facing fees of up to €250 for Covid-19 testing before they can undergo a procedure.
The three main insurers VHI, Laya and Irish Life are not currently covering the fee.
The Private Hospitals' Association said the testing is being carried out in response to public health guidelines issued by the National Public Health Emergency Team.
And it said that any additional costs incurred by private patients under these measures should be absorbed by health insurers.
It said the charge imposed is for each individual hospital to decide, as is the nature of that testing.
Maj Connell from Co Meath said she was taken aback when she learned she would have to pay €250 for her 4-year-old son to be tested for Covid-19 before he gets his tonsils removed next week in a private hospital in Dublin.
"I work in healthcare myself so I understand how necessary it is and I'm grateful they are taking this measure but I had to pick my jaw up off the floor."
She felt the fee being charged was steep.

Alan Kelly from Waterford has a daughter who is due to get a minor foot operation next week. He, too, has to pay €250 for a Covid-19 test before the procedure is carried out
In addition to being unhappy with the charge not being covered by his insurance, he said he was frustrated by having to travel to Dublin and back for the test when there is a public Covid-19 testing centre outside his door.
The Consumers' Association has called on the Health Minister to examine the issue. ICA chair, Michael Kilcoyne, said he was appalled by the charge.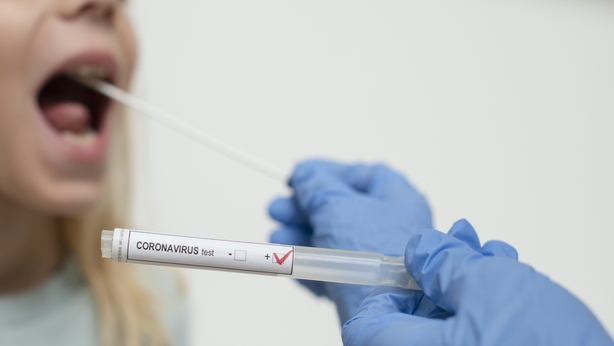 "The private hospitals have got millions of euro from the State.
"The risk and amount of money that the private insurers have paid out over the last few months has reduced substantially and yet they cannot reach agreement with the private hospitals.
"I think the private hospitals need to take a good hard look at themselves and perhaps the Minister for Health needs to take a look at them as well."
The Irish College of GPs has confirmed that doctors cannot refer patients requiring a Covid-19 test for private hospital treatment to the free public system.
ICGP president Dr Mary Favier said doctors have been requested to refer people for testing for many issues such as travel abroad, clearance for returning to work and admission to private hospitals - but patients can only be referred for the free public test if they are presenting with symptoms of Covid-19.
Health insurance expert, Dermot Goode, said the fees being charged by hospitals range from €75 to €250 and described it as an unintended consequence of Covid-19.
He said some hospitals are not yet charging the fee as they engage with the insurance companies, others have applied the charge.
Mr Goode said he expects both sides to come to an agreement in the coming weeks but he warned that if they do not, the charge is likely to be passed on to consumers.
In a statement, the VHI said it was currently considering whether it will provide cover for the charge.
While it understands the rationale for outpatient Covid-19 testing and the significant costs involved, it said there is an onus on everyone to seek to contain costs to ensure that health insurance remains affordable.
Laya healthcare also said it hopes to come to an agreement with hospitals for testing "shortly".
In a statement, it revealed it is in discussions with hospitals to understand all costs related to pre-admission Covid-19 testing for elective procedures with a view to understanding how best it can cover this cost.
Laya also said it wanted to reassure its customers they will not experience any further delay or cancellation of any elective procedure because of the cost of pre-admission Covid-19 testing.
---