The European Union has reopened its borders to visitors from 15 countries, but excluded the United States where deaths are rising again and a top health official warned the country was heading in the "wrong direction".
The final list of nations safe enough to allow residents to enter the EU did not include Russia, Brazil or the US, where the daily death toll passed 1,000 yesterday for the first time since 10 June.
US infectious diseases expert Anthony Fauci said the US could see 100,000 cases a day if the current trend continued, and several US states imposed 14-day quarantines on travellers from other states.
The EU hopes relaxing restrictions on countries from Algeria to Uruguay will breathe life into its tourism sector, which has been choked by a ban on non-essential travel since mid-March.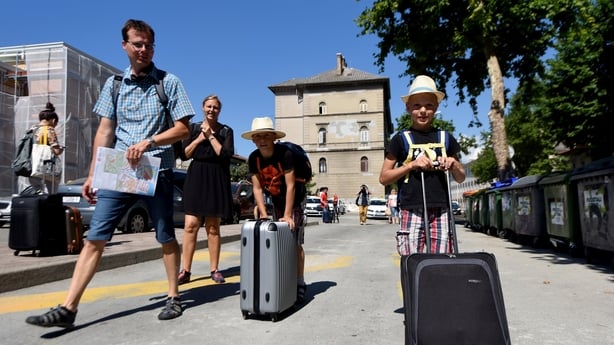 Travellers from China, where the virus first emerged late last year, will be allowed to enter the bloc only if Beijing reciprocates and opens the door to EU residents.
However, with over 10 million known infections worldwide and more than 500,000 deaths, the pandemic is "not even close to being over", the World Health Organization has warned.
EU reopening under German leadership
Germany has taken over the European Union's six-month presidency, with the EU facing its deepest recession since World War II as it continues to deal with the ongoing fallout from the Covid-19 pandemic.
The EU's largest economy was recently forced to move back on some of its easing of restrictions as localised outbreaks emerged, with the state of North Rhine-Westphalia having to extend a lockdown on a district hit hard by a slaughterhouse cluster.
German Chancellor Angela Merkel called for extraordinary measures to help the 27 member states deal with the coronavirus crisis.
The first major test will come at an EU summit later this month, where Ms Merkel hopes leaders will reach agreement on a €750bn rescue fund.
The proposed fund, announced by Germany and France in May, would be financed through shared EU borrowing and involve a number of grants for those countries hardest hit by the recent crisis.
A number of countries, including Austria and the Netherlands, oppose the deal and are calling for loans to be issued, rather than grants.
If accepted, it would mark a milestone for EU unity.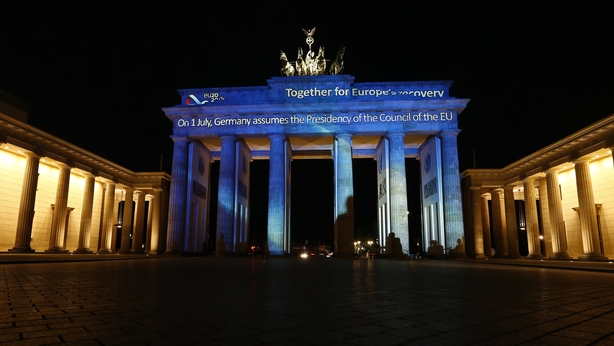 The German Ambassador to Ireland said the handling of the Covid-19 crisis is the key priority of Germany's EU presidency.
Speaking on RTÉ's Morning Ireland, Ambassador Deike Potzel said she hopes compromise will be found in the distribution of the EU's coronavirus €750bn recovery fund.
Ms Potzel said Germany hopes all member states will share the sentiment that "what is good for Europe is good for us" and get out of the crisis "stronger than we were before".
Spain and Portugal reopen their shared border
Spain and Portugal have reopened their shared border, which has been closed since 16 March, as Lisbon sought to protect itself from new cases that were exploding across Spain.
With its only land border closed for more than three months, Portugal has weathered the epidemic better than its neighbour - 1,576 deaths from 42,141 cases compared with Spain's 28,355 deaths from almost 250,000 cases.
But both countries are struggling with fresh outbreaks since the lockdown ended.
Lisbon has reimposed a partial lockdown, ordering some 700,000 people in several impoverished neighbourhoods in the north of the capital to stay at home.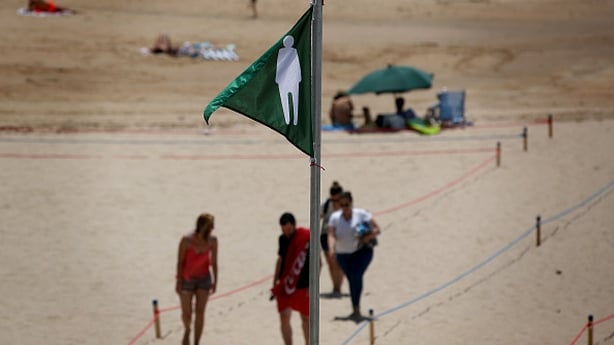 In these areas, residents were never properly able to respect the initial lockdown, many having to work and take public transport, local organisations have said.
Meanwhile, Spanish regions are closely watching around 50 separate outbreaks, which in most cases are limited to just a handful of people.
Austria issues travel warnings for Western Balkan countries
Austria is issuing travel warnings for Western Balkan countries that are not part of the European Union because of an increase in coronavirus infections there, Foreign Minister Alexander Schallenberg and his ministry said this morning.
Mr Schallenberg said the measure applied to six countries.
His ministry said on Twitter those are Albania, Bosnia, Kosovo, Montenegro, North Macedonia and Serbia.
Greece welcomes first tourists
Business owners in Greece, which has suffered fewer than 200 virus deaths, have been nervously awaiting the return of mass tourism, particularly in island resorts.
The country's economy has been hit hard by lockdowns and travel restrictions - all but ending its lucrative tourism season before it began.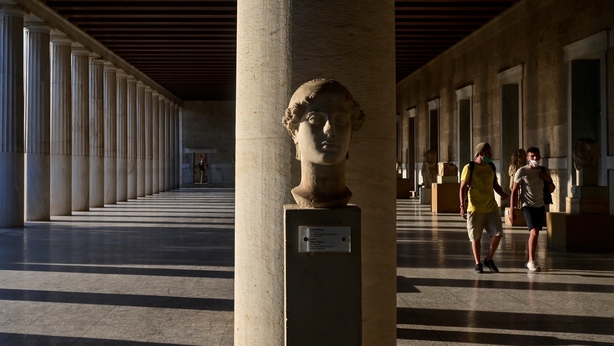 Romanian Cojan Dragos was "the first tourist" in one Corfu hotel, along with his wife and daughter.
"It's empty, there's not a single tourist, the restaurants, the shops are closed, it's sad," he said, hoping for some excitement when other tourists arrive.