The US government has bought virtually the entire production of the Covid-19 drug Remdesivir for the next three months.
The US Department of Health & Human Services has reached an agreement with the drug's manufacturer, Gilead Sciences, to purchase all its projected production for this month and 90% of production in August and September.
This will make the drug unavailable to Europe and most of the rest of the world.
Remdesivir is expected to be in high demand as one of the only treatments shown to alter the course of Covid-19.
After the intravenously administered medicine helped shorten hospital recovery times in a clinical trial, it won emergency use authorisation in the United States and full approval in Japan.
For US patients with commercial insurance, Gilead said it will charge $3,120 for a five-day treatment course.
We need your consent to load this rte-player contentWe use rte-player to manage extra content that can set cookies on your device and collect data about your activity. Please review their details and accept them to load the content.Manage Preferences
Patient advocates argue that the cost should be lower as Remdesivir was developed with significant financial support from the US government.
The European Union's healthcare regulator last week recommended conditional approval of the drug when used in the critically ill.
The European Commission is expected to give formal approval for its use soon.
Yesterday, the US recorded 1,199 fatalities from the coronavirus over the previous 24 hours, as the country's death toll began to climb again, the Johns Hopkins University tally showed.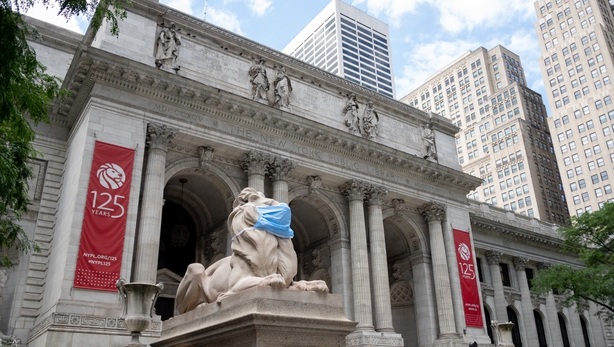 The number of daily deaths had not exceeded 1,000 since 10 June.
The country has suffered 127,322 deaths overall, according to the Baltimore-based institution as of 1:30am this morning.
The US also registered 42,528 new cases of coronavirus over the past 24 hours.
Due to increased death tolls and case numbers, many US states, particularly in the south and west, have had to pause their reopening processes.
Yesterday, the state of Texas broke its daily record, reporting 6,975 new cases of Covid-19.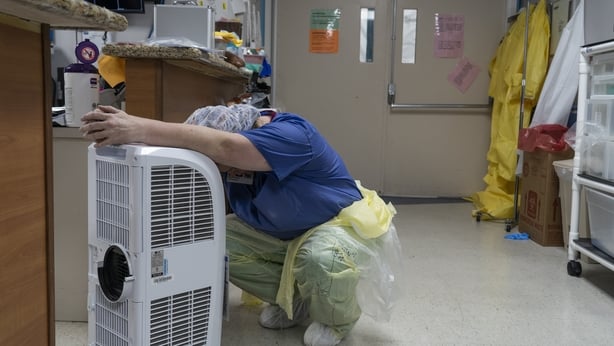 Meanwhile, in California, more than 1,000 inmates have tested positive for coronavirus in the state's oldest prison, San Quentin, according to local authorities.
"Clearly we are not in total control right now," infectious disease expert Anthony Fauci, a leading member of President Donald Trump's coronavirus task force, told Congress.
---
---
He reported that new coronavirus cases could more than double to 100,000 per day if authorities and the public fail to take steps to suppress the pandemic.
Like other senior US officials, Dr Fauci called on Americans, particularly young people, to cover their faces and avoid crowds in order to stem the pandemic.