From Monday, Ireland will slowly begin to waken from its slumber, and things will start to look a little different.
The Government has advised that from 18 May people should wear cloth face coverings, in certain places, like in shops and on public transport.
Face coverings can help to reduce the spread of Covid-19, but they are not a replacement for existing public health measures, like maintaining two-metre social distancing, hand washing, and good coughing and sneezing etiquette.
The Government has published guidelines for people to make their own reusable cloth face coverings, but these, along with single-use masks, could also be purchased.
However, health officials say medical grade masks should only be used by healthcare workers.
"The new recommendations are not for wearing these coverings at all times," says virologist Kim Roberts.
She says that face coverings can have the "most impact" in enclosed spaces, where maintaining social distancing is difficult.
Ms Roberts, who is an Assistant Professor at Trinity College, Dublin, says that the safe and proper use of these face coverings is vital.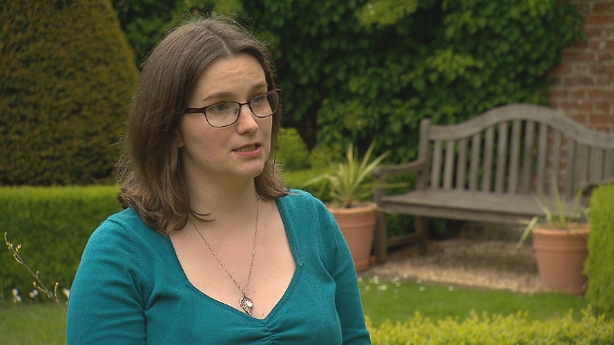 ---
How to wear a face covering safely
"Remember you're wearing it because you may be infected and you don't know it. Any time you wear a mask, you must consider it being contaminated with the virus, so you don't want to touch it once it's on," she says.
"Wash your hands before you put it on, put it on, and then you leave it," she added.
If you need to readjust the covering while wearing it, Ms Roberts says that you must use hand sanitiser or wash your hands immediately afterwards.
When you are finished, the mask should be removed from behind, using the ties or ear loops.
"If it's disposable, it goes straight in the bin. If it's reusable, put it in a plastic bag, wash your hands, take it home and wash it in your normal wash".
Ms Roberts advises that most people will need more than one reusable face covering, and if are going back to work and using public transport they should consider having at least six.
"So you've got one for your journey to work, one for your journey home. That set goes in the wash. You'll have another set drying and another ready to wear the next day," she says.
Government advice is also to carry unused masks in a sealable, clean ziplock bag, and to carry a second similar bag to store your used masks in. They should not be disposed of in public places.
People should also not share face coverings, or lower them to speak, eat, smoke or vape.
---
How to make your own
"The materials you need are two plain pieces of cotton, you can use a t-shirt or a pillow case. You need two pieces of elastic to go around your ears around 15 centimetres long, a needle and thread and a scissors," says TV 'Make and Do' legend Mary Fitzgerald.
Mary will be a familiar face to many, from RTÉ's 'How Do You Do?' in the 1980s and 1990s.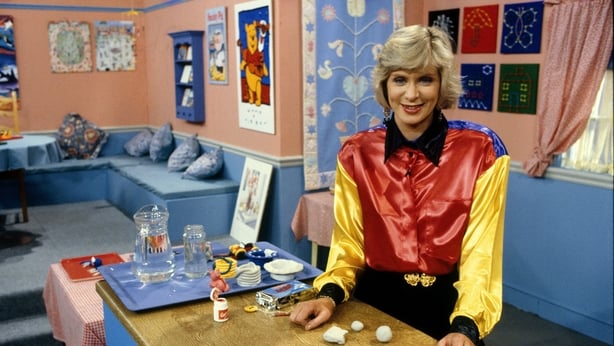 Following the guidelines from Government, Ms Fitzgerald talked us through how to make your own face coverings at home, in "six simple steps".
"It takes about half an hour when you're doing it from start to finish at home, but the stages are very simple," she says. 
"The first thing you do is keep your two pieces of cotton together. Fold them over about 6mm on the long sides."
"Then you get your needle and thread, and very carefully do a hemming stitch all along that line."
Once you've done that, she says the next step is to fold in the shorter sides by about 2cm.  
The next stage is to get your elastic and thread it through the short sides.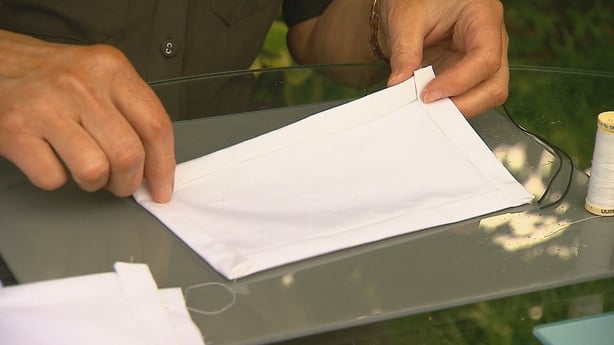 "A tip is to get your elastic and thread it through with a safety pin. The last stage is to scrunch it all up together and tie a knot".
This can then be tidied up by pushing the knot back inside the material, to hide the elastic. 
"It's a very simple face covering to make for yourself at home. I would advise people to make a couple of them. If you have an old pillow case you could make at least six of them," she says. 
Ms Fitzgerald says that when people are watching television or having a quiet moment, they could take some time to make these homemade face coverings.
---
Who should not wear a face covering?
The use of face coverings in enclosed spaces is voluntary. 
The advice issued by Government says that cloth face coverings are not suitable for children under the age of 13.
They also should not be worn by anyone who:
has trouble breathing
has special needs and who may be upset or uncomfortable wearing a face covering
is incapacitated or unconscious 
is unable to remove it without help