A Spanish mother has spoken of her relief after she and her six-year-old daughter could finally leave their apartment in Alicante this week after spending 45 days in one of the world's strictest lockdowns. 
Isabel Garcia, who spent two years living and working in Dublin, lives with her daughter Maya in an apartment in the port city of Dénia in Alicante in Spain. 
She said leaving the house for the first time on Sunday was "fantastic" and her daughter "just ran and ran and ran - enjoying freedom - really enjoying freedom".
Out on her scooter, Maya Serrano Garcia said: "I feel great. I've been waiting all month. I'm happy."
Since 14 March, no children under the age of 14 in Spain have been allowed out at all.
Close to 66% of Spaniards live in apartments so many children have found the lockdown and not being able to play outside particularly tough.
However, this week children were finally allowed out for one hour of supervised activity within one kilometre of their homes.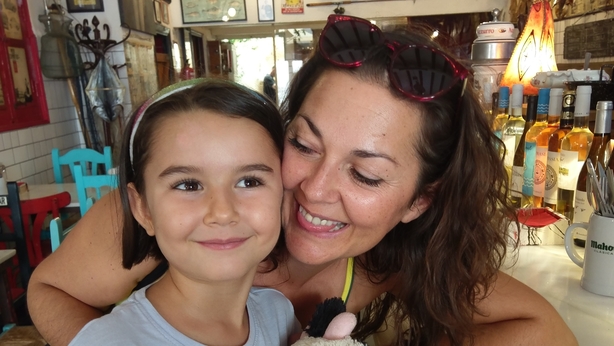 Spanish Prime Minister Pedro Sanchez said he wants to aim for the end of June as a time when some normality could return after Spain's period of confinement, but he said this could take up to eight weeks and will vary from region to region.
Ms Garcia said: "It hasn't been easy at all being stuck for such a long time in an apartment. Not having a back garden, just a little terrace of about ten square metres. At least we have a terrace - I feel lucky for that."
She said her daughter had not been afraid to go outside again - but several other children needed to be persuaded to leave the house after so long indoors.
"We bumped into another mother with her kid. We were obviously keeping our distance and talking and she was saying that her son was terrified to go out because the bug was outdoors - he didn't want to get out because of the virus and she had to insist to get out a little bit.
"She tried to calm him down and make him understand that it was okay to get out a little bit."
Ms Garcia believes the Spanish government made the right decision to keep kids inside, but she said life was very difficult during this time.
"Now the kids they can go out in small places like my home town Dénia: we have the beach, we have a little bit of the mountains, we have quite a few green areas and not much of the city."
However she said on the day the restrictions were lifted, groups of adults and children congregating were shown on the news.
"It was too much - people not keeping the distances and loads of kids playing together. They couldn't control their kids because there were too many people in the streets suddenly."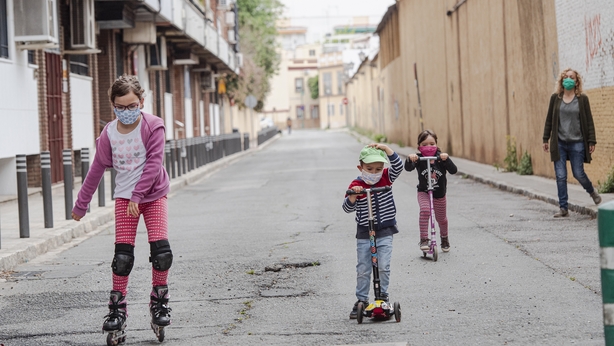 Spanish authorities this week were quick to warn parents to act responsibly when taking their children out for a walk in order to ensure that the first major easing of the coronavirus lockdown does not become a public health risk.
Health Minister Salvador Illa told a news conference on Monday that the first day under the new regulations had gone well and that the behaviour of most people had been "exemplary," although he stressed the need for all to observe social-distancing rules.
Some local authorities complained that parents were allowing their kids to flout the regulations by gathering in large crowds in parks.
"The rules are there to protect your children's health," Interior Minister Fernando Grande-Marlaska said, adding he had received reports of entire families out strolling together and children playing in groups, both of which remain prohibited.
In the capital Madrid, police deployed drones to patrol recreational areas, broadcasting the new rules over loudspeaker and monitoring for any breaches.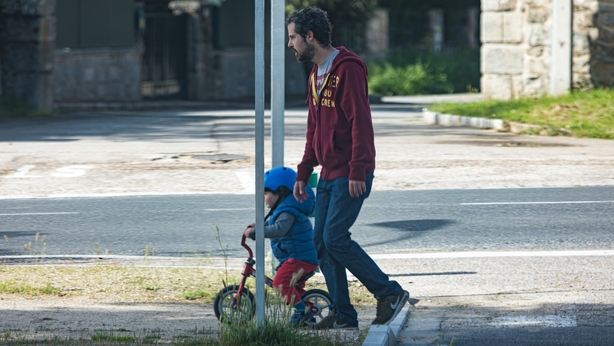 At a press briefing in Barcelona, Catalan regional interior secretary Miquel Buch called for more nuanced regulations such as allowing children of different ages out at different times to avoid crowds.
He also said that, in future, the Spanish government should set aside specific times for vulnerable groups, such as the elderly, to be outdoors.
Ms Garcia, who works as an estate agent, said much of her regular work has dried up during this crisis, but her daughter has kept her occupied throughout the day.
"She's restless. I mean she's got so much energy so all day long we keep doing stuff. Like playing games, doing some exercise at home, cooking. We have been cooking a lot both together. She's just six years old and she likes to be with me all the time."
She said she feels lucky to have an apartment of 80 square metres for herself and her daughter "because we keep seeing on the news on TV … six people living in 50 square metres without any outdoor space and without any terrace or balcony or anything - just windows and that's like a prison."
As a single mother, Ms Garcia said she has had to take her daughter out once a week to buy groceries because she cannot leave her alone at home.
She said that because children were not permitted to leave the house, she had to bring both of their ID cards, as well as proof that she is a single parent. She said she was stopped by the police with her daughter in the car but when she explained her situation, it was fine.
She also said home schooling has not been easy but she is trying to do at least one hour each day and Maya's teacher keeps in contact with her all the time - including sending bedtime stories or ideas on crafts to make.
"They don't understand the situation as much as much as we understand and it's not easy for them so we are trying to do funny things - something more interesting for them," Isabel said.
Having suffered one of the world's deadliest outbreaks of Covid-19, the government in Spain is now preparing to phase out further restrictions on mobility.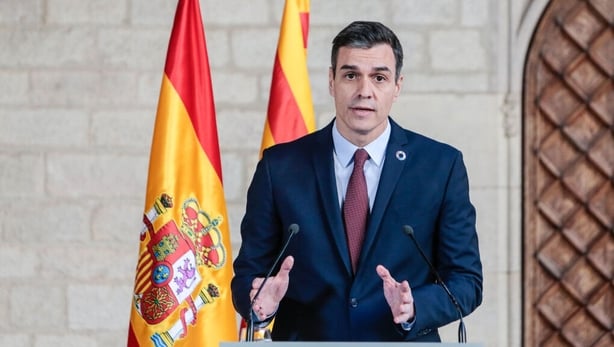 Mr Sanchez said his plan to lift the lockdown in Spain would involve four phases and that the country would only gradually begin to restart, as public health was protected .
He said restaurant terraces could begin to reopen at 30% capacity in the first phase of the plan with set times for those over 65.
"In the best-case scenario, this de-escalation phase will take a minimum of six weeks and the maximum duration we want to see is eight weeks for the whole of Spain," he added.
However Ms Garcia said she feels that even as the lockdown restrictions begin to lift in Spain, it will be a long time before life there returns to the one people remember.
"We are a Mediterranean culture, we like to touch each other, we greet kissing each other on the cheek. The distance in between people is quite short in comparison with other countries that are more cold for greeting people and meeting people," she said.
"And now we have to learn to don't do that - to don't hug each other, to don't kiss each other and I think for a while - for a long time it's going to be that way but I believe at the end, if everything is controlled, we will go back to our culture."
Recalling her two years spent living in Dublin where she worked in a shoe shop on Grafton Street, she said: "The Spanish are very sociable like the Irish. I lived in Dublin for two years and I learned how you Irish people are - your culture and I found that we're very close actually - we're very similar. You're very sociable people- you're very happy and funny people. You like to interact with other people quite a lot.
"You're family people - very sociable, very friendly and very open and I always found we were quite close actually."