The government has amended the Temporary Wage Subsidy Scheme by increasing the level of wage subsidy to employers for lower paid workers in a bid to retain them in employment, rather than going on welfare.
The maximum state subsidy for workers earning below €24,400 will rise from 70% to 85% of net take home pay.
The move comes as some employers have claimed some lower-paid and part-time workers are quitting jobs to avail of the €350 Covid 19 Pandemic Unemployment Payment because they were better off on welfare.  
Roughly 43,500 employers employing 255,000 workers are now covered by the Temporary Wage Subsidy Scheme (TWSS), with €231 million paid out so far in government subsidies. 
Finance Minister Paschal Donohoe acknowledged that the gap between the €350 Covid Pandemic Unemployment Payment and low wages had created difficulties, with some workers better off on welfare.
He noted the the Pandemic Unemployment Payment "...cannot be paid when choosing to leave work but rather when they are laid off."
However, the Convenience Stores and Newsagents Association has claimed that some lower-paid workers, who stores wished to retain, had quit to secure the welfare payment - and that it had reported 25 former employees to the Special Investigation Unit for doing so.
Today the government has boosted the subsidy for those earning under €24,400 - or €412 per week  - from 70% to 85% of net take home pay. 
Those earning between €412 to €500 per week will receive a maximum subsidy of €350 - with the employer permitted to top up to €350 without the subsidy being tapered back.
Workers earning between €38,000 and €76,000 can get up to €350, but subject to a tiered approach.
And higher earners whose pay drops below €76,000 may get some subsidy, again subject to tiered arrangements. 
The Minister said the government could sustain the multi-billion twelve week TWSS for now, but not in the longer term. 
We need your consent to load this rte-player contentWe use rte-player to manage extra content that can set cookies on your device and collect data about your activity. Please review their details and accept them to load the content.Manage Preferences
He described it as a "landmark intervention", adding that without it, over a million people could have ended up either on the Live Register or claiming the Pandemic Unemployment Payment. 
743,000 people are currently in that position. 
Minister Donohue warned that this year, Ireland was likely to see a decline in economic activity "comparable to or potentially greater than what we experienced a decade ago.
He added: "If we can protect the income of employees who otherwise would not be working, it gives us a fighting chance of saving the businesses for which they work."
Mr. Donohoe also defended the government decision not to insist on proof of being laid off for people claiming the Covid-19 Pandemic Unemployment Payment, saying that would have increased processing time, and delayed hundreds of thousands of payments. 
On the issue of tax, he also pledged that taxpayers would be "no worse off or no better off" than if they had not been on the TWSS. 
The Chairman of the Revenue Commissioners Niall Cody said that employers planning to re-hire previously laid-off workers to avail of the TWSS should do so before the next Bank Holiday weekend, in order to qualify for the next payroll run. 
He said that the level of subsidy would depend on when the employer registered, and that no retrospective claims prior to registration would be entertained.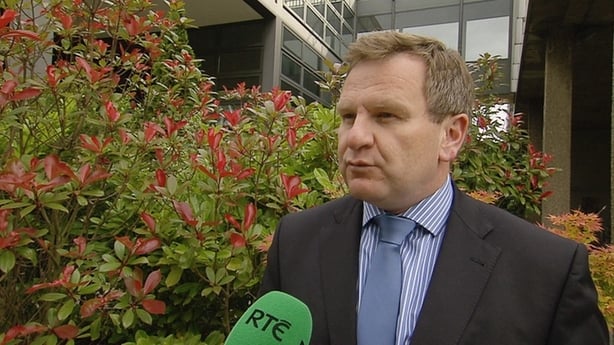 Ibec CEO Danny McCoy said the scheme offers a strong solution for business and workforce continuity.
"It will continue to play a vital role in enabling the economy to bounce back at the other end of this crisis, helping vulnerable firms to stay afloat and keeping their employees engaged whilst protecting the incomes of individuals."
He called for all stakeholders to help make the scheme work "including those employers acting in good faith and doing their best to support employees and preserve their business for the recovery."
The Irish Congress of Trade Unions praised the government for addressing TWSS anomalies " which leave low and middle-income workers at a financial disadvantage to jobseekers in receipt of the Pandemic Unemployment Payment". 
 
Congress General Secretary Patricia King said the changes would end weeks of uncertainty for low-paid and middle-income earners. 
"It is understandable having regard to the context in which enabling legislation was drafted that anomalies would arise. I hope that today's announcement will spur a further growth in the uptake of the scheme and look forward to working with the relevant parties in ironing out any further irregularities," said Ms. King. 
Read more:
Latest coronavirus stories
Live: Updates as they happen
---
In relation to the joint policy document on government formation, which was agreed by Leo Varadkar and Micheál Martin yesterday, Minister Donohoe said it "looks to strike a balance between where we were on February 8th, where we are now with Covid and where we will be in the future in terms of how this disease has impacted on our economy".
He hopes his party will "approach the paper with an open mind and consider it carefully," he said.
On the issue of the Tánaiste's condemnation of US President,Donald Trump's halting of funding to the WHO, Minister Donohoe said he agreed with his party colleague.
He added: "If it wasn't for the expertise in that organisation, our fight against this disease would be impaired."