U2 frontman Bono has written to South Korean President Moon Jae-in asking for assistance with tackling the Covid-19 outbreak in Ireland, according to the president's office.
A spokesperson for Mr Moon said that Bono asked South Korea for PPE, medical equipment and diagnostic kits and would pay for it himself.
Earlier this month, U2 announced that it was contributing €10m for the sourcing and purchase of PPE.
Bono has also hailed South Korea's leadership during the pandemic.
South Korea was among the first countries to be hit by the virus outside China, where the coronavirus first emerged.
For a time South Korea had the world's second-largest outbreak before it was largely brought under control through a widespread testing drive.
It has reported 10,512 confirmed cases with 214 deaths, while Ireland has 320 deaths from 8,928 confirmed cases.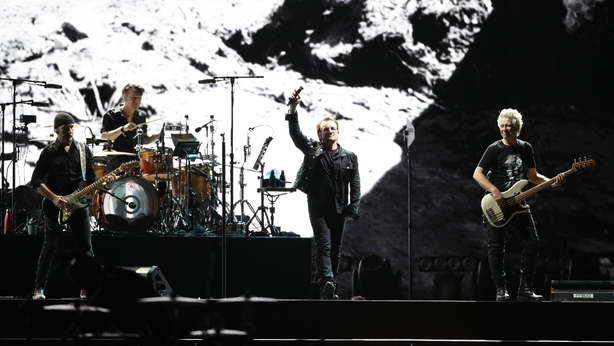 Last December, the Bono and Mr Moon met in South Korea after U2's first performance in the country.
The office of the president said that the meeting was requested by Bono to give thanks to the administration's international contributions to disease eradication.
Here is the original tweet from the office of the president of South Korea - confirming that they received a letter from Bono asking for PPEs for Irish healthcare workers 👇https://t.co/MQoQv9Ch00

— Jackie Fox (@jackiefox_) April 12, 2020