More than 1.277 million confirmed cases of Covid-19, including 70,009 deaths, have now been recorded around the world.
Cases have been identified in 191 countries and territories around the world since the virus emerged in China in December.
More than 50,000 people have died in Europe, including 15,877 in Italy, 13,055 in Spain, 8,078 in France and 4,934 in Britain.
The Japanese government plans to declare a state of emergency as early as Tuesday as new coronavirus infections spike in areas such as Tokyo and Osaka. It also proposes a massive stimulus package worth €915 billion.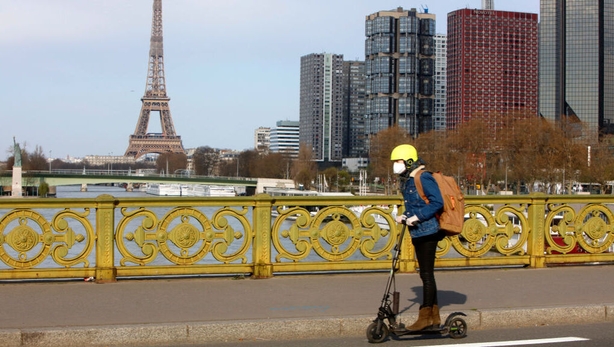 France could see its deepest recession this year since the end of World War II, due to the crisis, the government has warned.
In Germany, Chancellor Angela Merkel described the coronavirus pandemic as the biggest test that the European Union has faced in its history.
Norway has announced that the coronavirus outbreak to be "under control" in the country.
It said the reproduction rate of the disease - the number of new people infected by each patient with the virus -- had fallen to 0.7.
That was down from 2.5 when containment measures such as closing public spaces and banning sports and cultural events were introduced in mid-March.
Spain has seen its fourth consecutive daily decline in deaths from the virus, with 637 new fatalities recorded today - its lowest for 13 days.
Austria could start easing its lockdown measures from 14 April, starting with smaller shops, while larger shops, hotels, restaurants and other services could also start to open their doors again in stages, the government says.
In Italy, the daily coronavirus death toll rose to 636 today, just 24 hours after dropping to its lowest level in over two weeks.
British Prime Minister Boris Johnson remains in charge a day after being admitted to hospital for tests after he announced on 27 March that he had tested positive for Covid-19. The Times newspaper reports that he has been given oxygen treatment.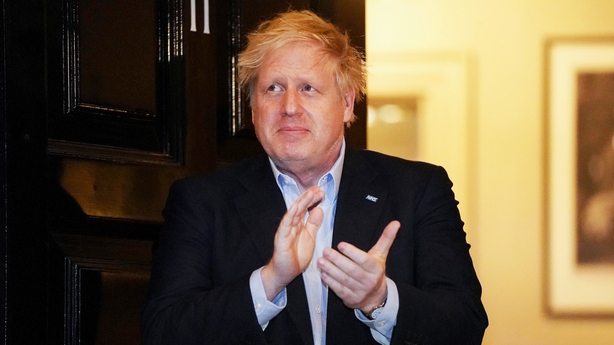 Stock exchanges in Tokyo and Europe have a good start to the week, lifted by news that some of the worst-hit countries in Europe have falling death rates.
UN Secretary General Antonio Guterres urges governments to include the protection of women in their response to the pandemic, amid reports that domestic violence has surged globally in the wake of massive lockdowns imposed.
The Ruby Princess cruise ship, which has accounted for a quarter of all Covid-19 deaths in Australia, is allowed to dock near Sydney after weeks stranded at sea, after 200 crew members begin exhibiting coronavirus symptoms.
As the United States' death toll races towards 10,000, including more than 4,000 in New York state, Surgeon General Jerome Adams has warned: "This is going to be the hardest and the saddest week of most Americans' lives, quite frankly."
"This is going to be our Pearl Harbor moment, our 9/11 moment, only it's not going to be localised."