As things stand, there are 375,498 confirmed positive cases of Covid-19 worldwide, with more than 16,000 deaths. There have been 1,329 cases of the virus in Ireland with seven deaths.
---
How do I protect myself?
Wash your hands regularly and thoroughly throughout the day. After coughing or sneezing, after toilet use, before and after eating, before and after preparing food, after leaving and entering buildings - preferably with soap and water etc.
The HSE has advised people not to wear disposable gloves instead of washing your hands as the virus gets on them in the same way it gets on your hands.
Maintain social distancing. Keeping a distance of two metres between you and other people will reduce greatly the risk of contracting the spray small liquid droplets from the nose or mouth of others.

Avoid touching eyes, nose and mouth.
The World Health Organization has said the use of face masks is unlikely to be of any benefit if you are not sick.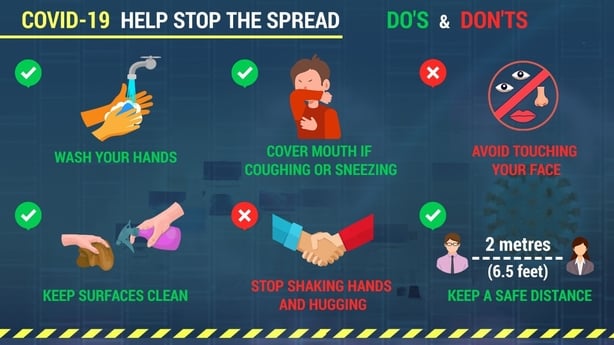 Symptoms of coronavirus
It can take up to 14 days for symptoms of coronavirus to appear. They can be similar to the symptoms of cold and flu. More details here.
If you have any of the symptoms of coronavirus, you should behave as if you have the virus and self-isolate for 14 days.
Who gets tested?
New rules introduced today means patients will have to display two major symptoms - a fever and either a cough or shortness of breath - and fall into a priority group in order to be tested.
These are close contacts of a confirmed case, healthcare staff and vulnerable groups.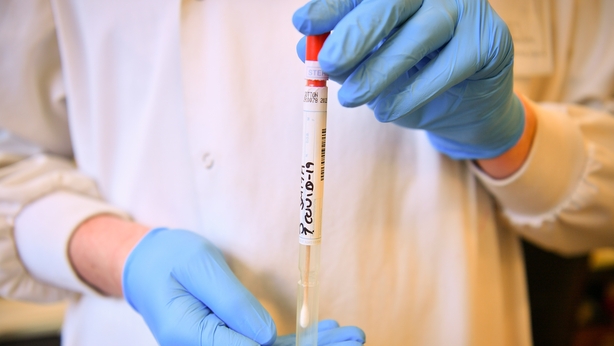 All patients who have not yet been swabbed, and who do not have an appointment for a test date, will not now be tested and will be required to reengage with their GP.
Who falls within the vulnerable group category?
Three groups of people are considered 'vulnerable' by the HSE.
People aged 60 years of age and over (over 75s are deemed particularly vulnerable)
Anyone with a long-term medical condition - for example, heart disease, lung disease, diabetes, cancer or high blood pressure.
People with a weak immune system (immunosuppressed)
Coronavirus severity
Around 80% of cases of Covid-19 will be a mild to moderate illness, close to 14% have severe disease and around 6% are critical.
Generally, a person needs to be 15 minutes or more in the vicinity of an infected person, within 1-2 metres, to be considered at-risk or a close contact.
Government guidance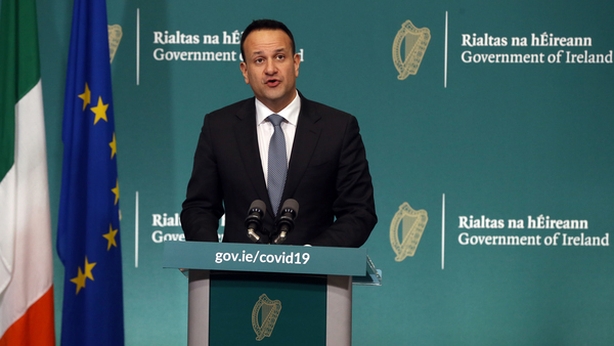 Taoiseach Leo Varadkar has asked people to stay home, unless they could not work from home, while schools and childcare facilities are to remain closed until 19 April.
The Government yesterday announced new restrictions regarding the closures of non-essential retail businesses and facilities effective from midnight last night.