An Italian doctor working on the frontline of the coronavirus outbreak in his country has warned Irish people that they will need to totally change their lifestyles if coronavirus is to be controlled.
He said school closures initially did not work in his country, and more extreme measures had to be taken because people failed to heed advice to distance themselves from others.
Dr Giovanni Guaraldi, an infectious disease specialist working in Modena in northern Italy, has been telling RTÉ's This Week programme that there are many lessons Ireland can learn from the experience of Italy.
He said doctors in Italy have learned that coronavirus is very easily acquired in the community and public health officials need to be prepared to communicate properly with people about how to slow its spread.
According to the latest tally yesterday, there have been 1,441 deaths in Italy due to Covid-19, and more than 21,000 people there have tested positive.
Dr Guaraldi said: "Initially people do not really understand the message. We closed the schools but still people were gathering with one another.
"We had to take extreme measures, for example now you cannot walk near another person, they stop you and tell you, you need to stay at home.
"We need to be clear, the only way to protect against the spread of the epidemic is stay at home and try not to meet other people.
"This is a very difficult message to tell people, but we also need to explain to people that they must not be scared and in time this epidemic will be over.
"We are near the summer time and of course the sun will reduce the transmission of this disease. We are able to control this issue with the right measures."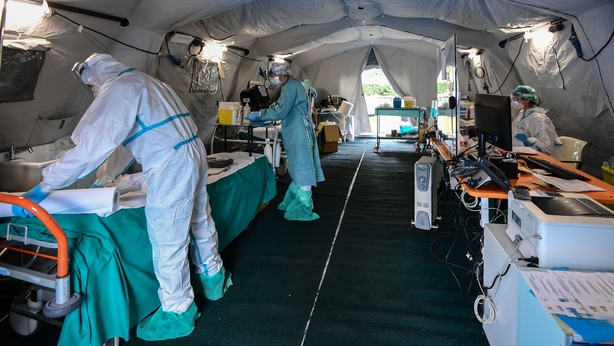 ---
Read more
Italians adapting to sweeping coronavirus restrictions
Why is Italy so affected by coronavirus?
Italians sing from balconies during coronavirus lockdown
---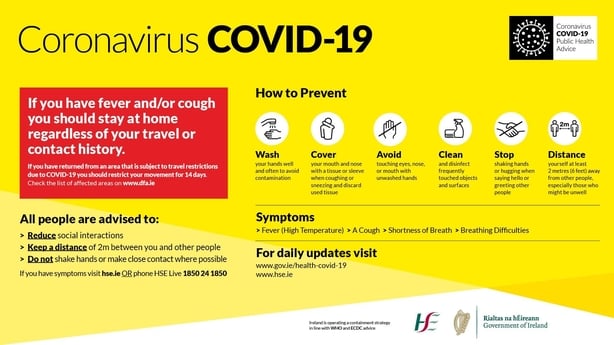 Dr Guaraldi said while the disease affects people differently, patients with severe cases of coronavirus coupled with breathing difficulties can experience a very rapid deterioration in their condition.
"Generally the onset is quite acute, the incubation period is quite short, but what is really difficult is when people get associated pneumonia it is very unpredictable, because the patient at any time may rapidly get worse," he said.
He said the virus triggers a massive immunological reaction which produces respiratory distress.
This can result in severe breathing difficulties for elderly people, or patients with underlying health difficulties.
Dr Guaraldi said the Irish health service must prepare to completely reorganise itself to deal with an increased number of coronavirus cases.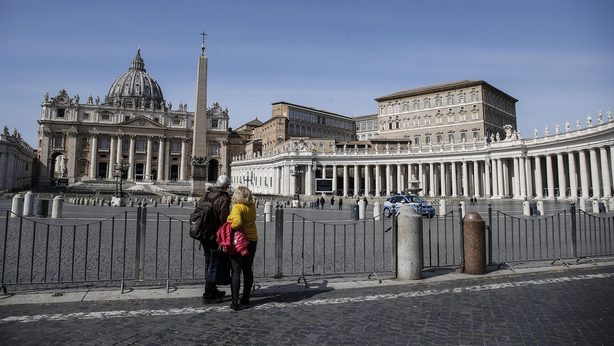 He said: "Hospitals need to prepare that their organisation must be completely different than before.
"We are facing an unprecedented epidemic that requires a contribution from all healthcare workers. Of course the people mostly involved are people working in infectious diseases, respiratory medicine and in intensive care units.
"But we have realised that this is not enough and so what happened is former colleagues who retired came back to work, but also people working in other specialities, such as surgeons who have much less work now.
"All our hospital is concentrating now on this need.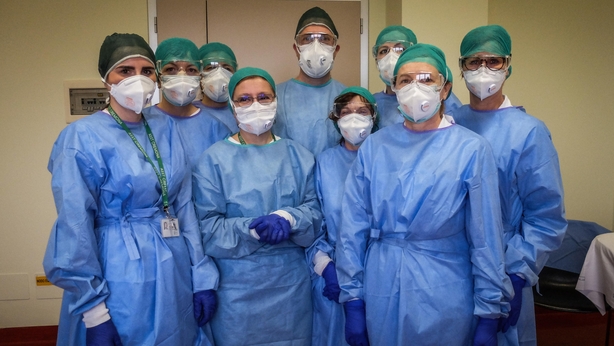 "Medical staff also need to make sure that hospitals and healthcare workers in the community work together.
"We need to work with the GPs because most of the infection needs to be treated at home.
"GPs must do their job and understand that the need to monitor respiratory distress in patients and only hospitalise people who have got severe pneumonia.
"So this requires exceptional measures, and people should not be scared about that, but be aware that they need to totally change their lifestyle.
"This was not easy in my country because Italians love to get together all the time."
---
What is social distancing?
We need your consent to load this rte-player contentWe use rte-player to manage extra content that can set cookies on your device and collect data about your activity. Please review their details and accept them to load the content.Manage Preferences
---