"Do what you want to do because nothing should ever hold you back, nothing should define you."
The words of Roscommon footballer Aisling Hanly who will tomorrow captain her school, the Convent of Mercy Roscommon in an All-Ireland Secondary Schools B final.
The 18-year-old from Kilbride was born profoundly deaf and has cochlear implants. When she is playing, she wears a rugby scrum cap to protect them.
"I got my right cochlear implant when I was two years old and my left cochlear implant when I was 13," she explained.
"There are 52 electrodes in my head so because of that I have to wear a rugby scrum cap because if I collide with another player, it would be serious," she said.
Last week at the Ladies Gaelic Football Association's press event ahead of the All-Ireland Post Primary Schools Senior B decider, Aisling spoke frankly about her disability and said she hoped she could be an inspiration for others.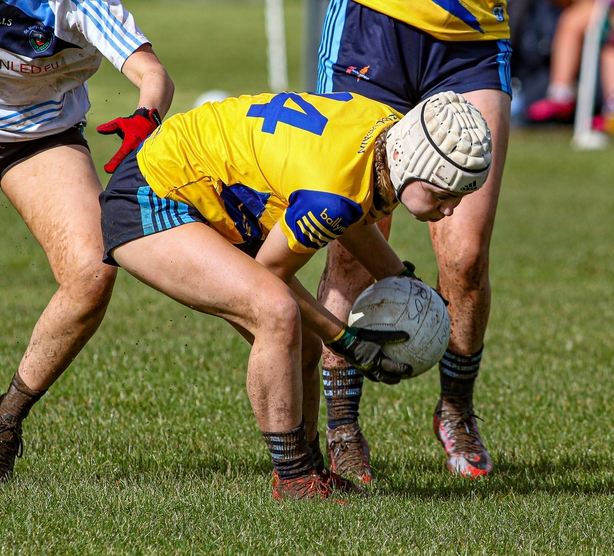 Speaking ahead of tomorrow's game, Aisling said she has been inundated with messages of support.
"I've been getting so many messages and phone calls from people all over the country.
"They're telling me that they've shown my interview to their kids who have cochlear implants or who are hard of hearing and it's really inspiring."
"I'm just so happy. It means a lot to me," she added.
Aisling said she is often asked why she wears the scrum cap but it doesn't bother her, it's now part of her story.
"A few markers would ask and referees would ask me why I'm wearing it, but I just explain that I have to protect my head" she explained.
The Convent of Mercy Roscommon will play Mercy Mounthawk from Kerry in the All-Ireland Post Primary Schools Senior B Final tomorrow in Nenagh, Co Tipperary.
"It's such an honour to captain this group of girls, we're like sisters. I'm so grateful for everything the school has given me and I hope I can give the school something back tomorrow," she said.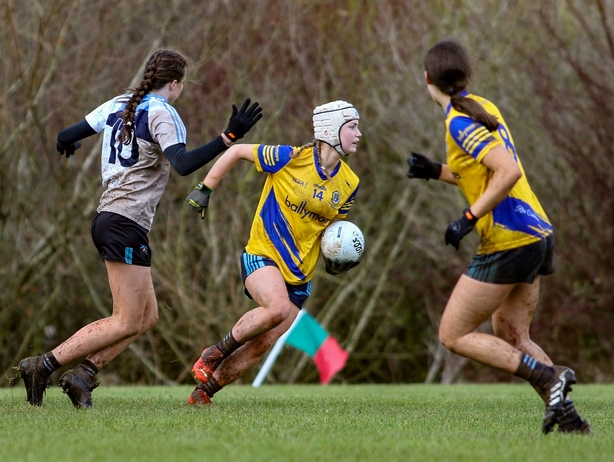 David O'Reilly is a teacher at the Convent of Mercy in Roscommon and is coaching the team. He said Aisling stands out as a leader.
"Aisling just gets on with it. She is focused on giving everything her best. She is a dream to coach, a brilliant leader for the girls and a brilliant captain," he said.
Her teammates agree.
"She's class, she always happy, she definitely is an inspiration" said Molly-Anne Feeley.
"Aisling is such an inspiration to younger people who have disabilities. She inspires everyone on this team. We're her closest friends and she inspires us every day," said Ellen Biesty.
"It just doesn't faze her. Football is what she loves doing and that's all she wants to be at," said Ava Mulrey.
Win or lose tomorrow, Aisling Hanly said she is grateful for all the support she has been given.
"I've been very lucky with the teams I've been with. They've all supported me from day one. All the managers, my teachers, they've all been very good to me, and my family have always supported me," she said.
She is now hoping that her story will inspire others to follow their dreams.
"I haven't seen many people wearing the rugby scrum cap playing football, it's very unique but I'm hoping I can inspire younger people to follow in my footsteps," she said.