Dooagh National School on Achill Island in Co Mayo has closed for the day, after high winds ripped a roof off part of the building.
The incident happened at around 9.30am.
The school is located at the western end of Achill and has an enrolment of just under 40 pupils.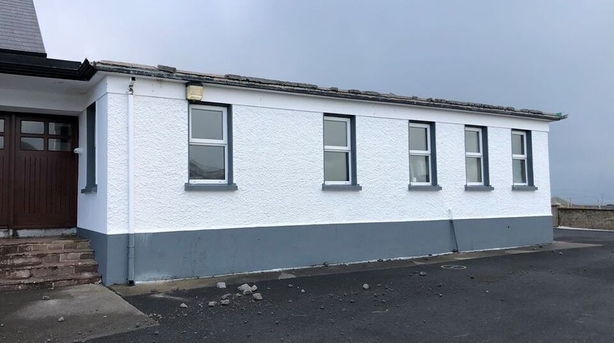 Its principal, Irene Gielty, said an asphalt roof that covers an area of about 200 square metres was blown clean off the structure. It went across the school yard before landing on a nearby pitch.
The roof came off in its entirety and broke up when it landed on the grass area. It also knocked part of boundary wall at the school.
Nobody was injured.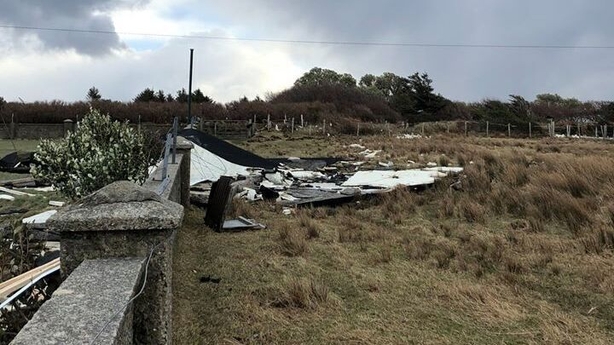 The roof covering in question was placed on a flat concrete roof over the boy's toilets, a cloakroom and a storage area to provide additional protection from the elements.
While the concrete roof was not damaged, Ms Gielty said it would have to be covered again in the coming days to prevent against leaks.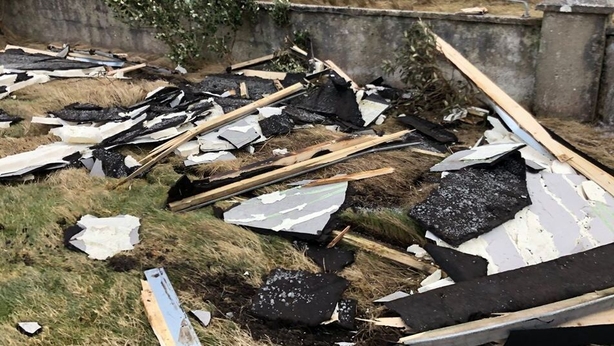 Fascias and gutters were also dislodged during the high winds.
While a Status Yellow wind warning was in place for Co Mayo until 8pm, Ms Gielty said the ferocity of the winds this morning seemed to be more akin to those associated with higher level warnings.