The Sinn Féin leader has said she that she will ask MLA Conor Murphy to speak to the mother of Paul Quinn to clarify remarks he made about her son and links to criminality.
Mary Lou McDonald said she did not believe that it had been said that Mr Quinn was a criminal.
However, she said she believed the best thing to do now was for Mr Murphy "to speak to Breege and the family".
The 21-year-old, from Annamar, Cullyhanna, Co Armagh, was murdered on 20 October 2007.
He was lured to sheds at Tullyvanus, Castleblaney, Co Monaghan where he was attacked by a group of eight to ten men.
He subsequently died of his injuries at Our Lady of Lourdes Hospital in Drogheda.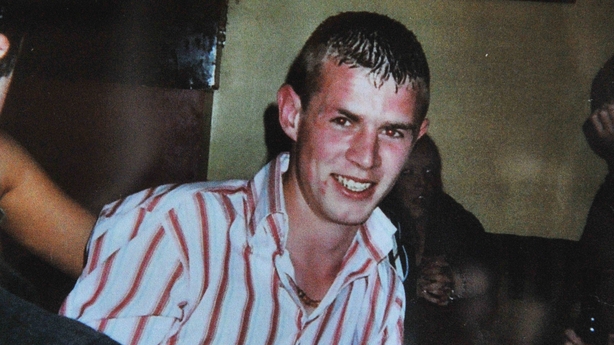 Breege Quinn told RTÉ's Drivetime this evening that her son was definitely not involved in criminality.
She called on Mr Murphy to withdraw his remarks and make a public apology to the Quinn family.
Mrs Quinn said: "My son was definitely not involved in criminality. That was Sinn Féin spin. That was Conor Murphy spin.
"We have asked him, and we have asked Mary Lou to ask him, to apologise to us publicly. To tell us who the people were he spoke to in Cullyhanna, because he said he spoke to the IRA in Cullyhanna. They assured him they did not murder Paul Quinn.
"He came out publicly and called Paul a criminal on national television. I want him to come back on national television and to apologise to us. And I want Mary Lou to make sure, she is the leader, that he does it."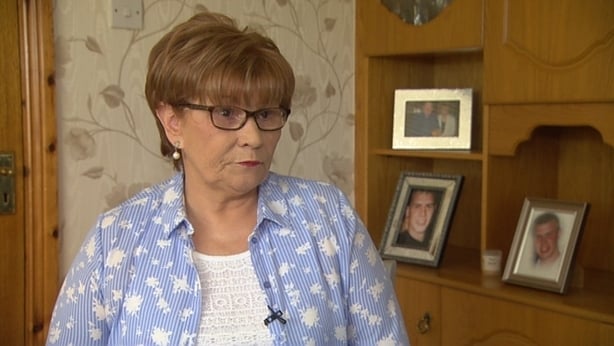 Speaking later during an interview with Bryan Dobson on RTÉ One, Ms McDonald said the only criminals were the ones who took Mr Quinn's life.
She was asked if the Stormont Minister for Finance should speak to the PSNI or gardaí about assurances he got from IRA members in Armagh that they were not involved in his death.
Ms McDonald said the job of investigation falls to the PSNI and gardaí and that she believed Mr Murphy had been "very forthright in dealing with these matters".
Detectives investigating the murder have made 23 arrests in the past 12 years, 14 in the Republic and nine in Northern Ireland.
They have followed 1,900 lines of inquiry and taken more 700 statements, but no one has ever been charged with the murder.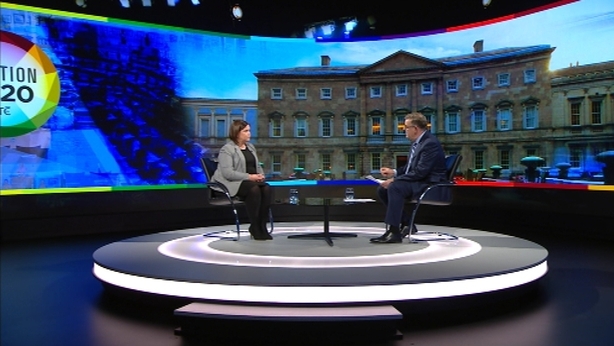 In the interview, Ms McDonald also said that she had not made a unity referendum a red line for entering government.
She said in the event of a united Ireland, the £12bn subvention paid to Northern Ireland would have to be negotiated with Britain, as "they're not going to walk off the pitch scot-free".
But she also said she expected the European Union and north America to help with the cost of unity.
She also said that Ted Howell had been consulted about the so-called Cash for Ash controversy in Northern Ireland because he was a senior member of Sinn Féin's negotiating team and because the controversy was of "such magnitude", but she said his permission would not be required or needed.
Ms McDonald said that she did not think it was the right decision for Sinn Féin councillors in Drogheda to vote against awarding the SDLP's Seamus Mallon the freedom of the borough.
She said she believed the decision was probably "politically filtered" and that Sinn Féin people are "very single minded and independent thinkers".
Ms McDonald also said that her party had not yet established a Commission on Equality and Inclusion promised in the wake of bullying allegations in the party, but she said there was "ongoing work" on the issue.
Asked how she would increase the income gained from the vacant site levy from a current €882,0000 to €107m as outlined in her manifesto, Ms McDonald said she was "not the costing unit" of the Department of Finance, but that these were one of 300 items in the party manifesto that had been costed.
She also said she had a principled objection to the property tax, despite the use of rates in Northern Ireland.