As your bulging wallet or app-laden phone can probably attest – loyalty programmes are everywhere.
Whether it's your regular supermarket, your local butchers or favourite café, it seems as though almost every retailer is offering some kind of sweeteners to win your business.
But they may not be quite as rewarding as they claim.
Just why do we love loyalty cards?
We need your consent to load this rte-player contentWe use rte-player to manage extra content that can set cookies on your device and collect data about your activity. Please review their details and accept them to load the content.Manage Preferences
We all love a deal – whether that's a discount, or money back, or the odd freebie.
We also love being on the inside – and not on the outside, missing out – which is why so many loyalty programmes are called 'clubs'.
And loyalty cards offer us all of that – the promise of some special discounts, some money back – and maybe some offers that we'll miss out of if we're not in the "club".
They also tap into our psyche to draw our interest. There's a phenomenon called the 'endowed progress effect' – where people respond well if they're given steps they have to follow, with a prize at the end.
That's why so many loyalty card rewards are built around the idea of 'make X number of transactions to be entitled to Y'.
They tap into our love of what's essentially a kind of game.
Just how worthwhile are they?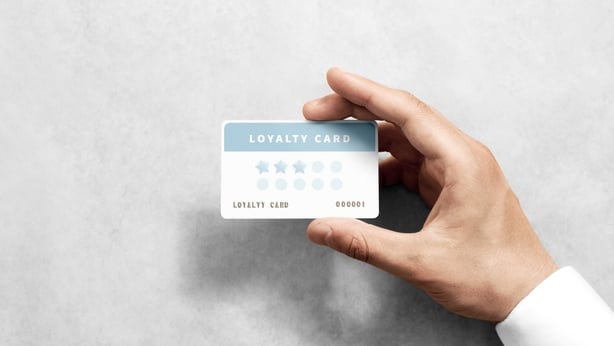 It's hard to generalise – but if you look at them in broad terms, they don't really offer a lot.
Most shops' programmes would offer points back on any money you spend. For most it's one point for every euro spent, and that point is worth one cent.
So if you put that in real terms – you're getting 1% of your money back.
If a retailer announced a sale where it was offering a 1% discount on all its products, it's unlikely that people would be banging down the doors to get in.
The offer from some cafés is slightly better – with many still basing their loyalty programme around a version of the 'buy 10 coffees, get one free'.
That's effectively a 10% discount over the course of 10 or 11 coffees.
But you're probably still looking at spending maybe €40, or even €50 in order to get €4-5 back.
If you're already going to be spending that on takeaway coffees, then at least you're getting something back.
But you wouldn't want to be going out of your way to spend money there – or choosing the more expensive café - just because they're offering you that kind of discount.
The offers can be a bit confusing at times, too…
Yes – because beyond offering points on your spending, some cards also offer money back vouchers based on what you've spent.
Or maybe coupons for particular products that are only valid for a week.
Or they might let you build up vouchers to buy special offer products at a discount.
Or you might get entered into a competition, with one entry for every tenner you spend, or every transaction.
Or they let you use your points to buy products from other companies, or knock some money off a utility bill.
Another trend that has cropped up in the last year or so is the linking of sale prices to a loyalty card too.
So where in the past a retailer might have offered a 20% discount on a certain product, or a three for two deal, now you can only avail of that if you use your loyalty card when paying.
Why are retailers so keen for us to have loyalty cards?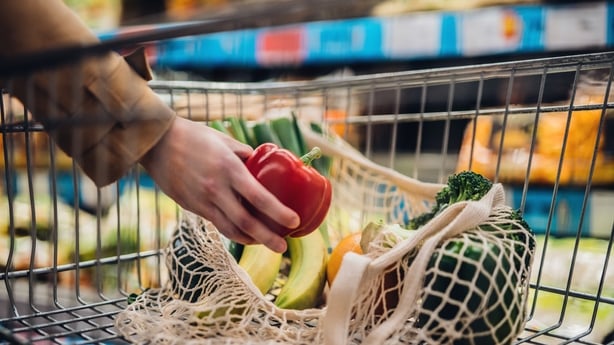 Well the original idea, as the name suggests, was to encourage customer loyalty.
Even 30-odd years ago, when Superquinn was one of the first in Europe to launch a loyalty programme, it was recognised that shoppers are creatures of habit.
So when they come in your door, anything you can do to increase your 'stickiness', could be what gives you a customer for life.
And anything you can do to encourage people to come through your door more often – like those time-limited coupons – will also boost your revenue, because people coming in for one item almost always end up buying a few other things while they're there.
Of course if everyone is offering a loyalty programme, with much the same deals on offer, then that pull gets weakened somewhat.
But in the past decade or so loyalty programmes have transformed into a valuable way of learning so much about customers.
How is that?
When you sign up to a programme you probably have to hand over some information – like your name, maybe address and date of birth.
And that alone helps them to get a picture of their customers' demographics.
And then every time you swipe or scan your card, they're learning about some of your habits – where you do your shopping, whether you do a weekly 'big shop' or do lots of small shops during the week, whether you pay by cash or by card and so on.
And all of that, as basic as it seems, helps to paint a picture of what kind of customer you are – and what kind of offers might get you to come back to spend more.
And, of course, they know what's in your trolley…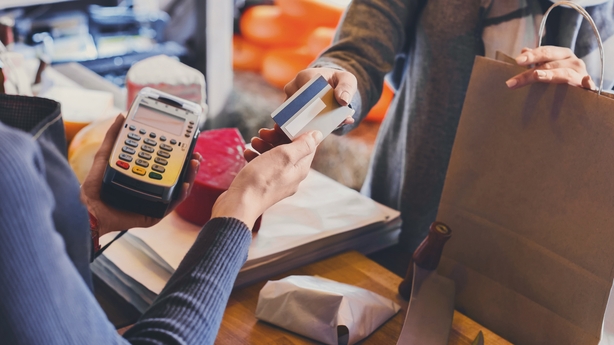 Yes – and this is really the motherlode for retailers.
If you imagine being given someone's weekly grocery receipt –it probably wouldn't take long for you to build up a pretty good profile of them.
You could obviously see quite quickly if they have any brands that they always use.
But you'd also know quite quickly if there was a baby in their house, for example, because they were buying nappies every week. You could probably go so far as to guess the baby's age on the size of the nappies they were buying.
You'd know quickly if they were vegetarian or vegan, if they drink – and how much. If they have a sweet tooth – and what their treat of choice is. You'd know if they have a dog or a cat.
You can see they buy flour regularly, so they probably like to bake.
Or maybe you can see that they eat healthily during the week but then, on a Saturday, they come in and buy an oven pizza, a tub of ice cream and a few beers.
And because they know your name, date of birth, maybe your gender – they can then use that to build a profile of people similar to you.
All of that helps them to better target offers at you in the future.
And if they're really good they might even be able to pre-empt your thinking, which means you get a notification on your app on a Saturday morning giving you 20% off a large tub of ice cream, but only if you buy it today.
Can retailers really use the data in that way?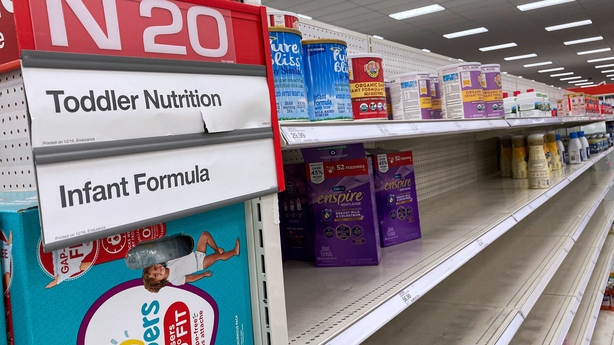 If you're dealing with tens or hundreds of thousands of customers, and millions of transactions and products each year, it's going to be hard to actually make sense of all of that and find some signal in the noise.
But there's a big prize on offer for those that get it right.
There was an estimated €12.4 billion in grocery sales in Ireland alone last year – coffee sales are thought to be worth somewhere in the region of €1 billion each year.
So it's worth it for retailers to put resources into analysing the data.
And there have been some fairly chilling examples of it being put to very effective use.
Perhaps the best is US retailer Target, which years ago tasked its analysts with figuring out which of its customers were expecting a baby.
The theory was that the arrival of a child was one of the few points at which people's habits were upended, and so there was a chance of getting them to switch retailer.
But if Target waited until they started buying nappies to try to lure them over, it was too late.
So instead, they ran through the data and eventually hit upon a formula that calculated a 'pregnancy prediction score' based around a handful of products.
They figured that if someone suddenly started buying certain items - like unscented moisturiser, certain supplements, big bags of cotton wool - then it was likely they were pregnant, and more than likely they were in their second trimester.
In fact Target reckoned they could predict the due date itself with a fair degree of accuracy, too.
And from there, they could then start timing certain offers and coupons to that customer, in the hope that they would come to Target to buy what they needed for the baby, and then keep shopping there after it was born.
And the story goes that they even got a call from an irate father who wanted to know why his teenage daughter was being sent coupons for nappies and cribs; only for it to turn out that the shop had spotted his daughter was pregnant before her family did.
It's all very creepy…
Very – and Target quickly found out that – unsurprisingly – people didn't like to find out that their reproductive systems were being closely monitored by a shop.
So what they started to do was effectively hide the promotions in plain sight.
A customer would get a book of coupons with offers on regular products, with some extra baby products scattered in there. That way they would probably think the special offer was just fortunate timing, rather than the result of corporate surveillance.
And as creepy as that is, that's just what the retailer itself is doing with your data.
Because, depending on the terms and conditions of what you've agreed to when signing up, there is the potential for that data to be made available to third parties.
Aside from that there the ever-present risk of a data breach.
There have been countless loyalty programmes targeted by hackers in recent years – including Tesco's, Boots', hotel programmes IHG Rewards and Marriott Bonvoy, and airline loyalty programmes Oneworld and Star Alliance.
Should we just steer clear of loyalty programmes?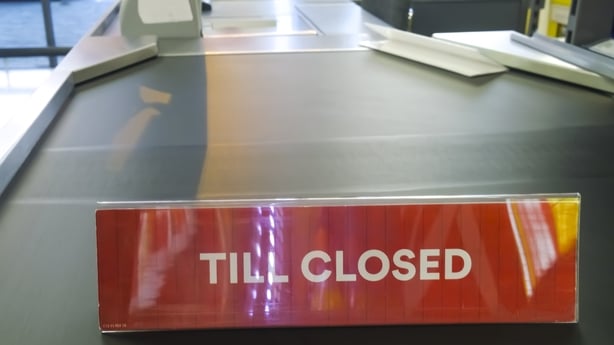 Even if you wanted to, it's getting harder.
Of course there's nothing to stop us from simply refusing to sign up to a loyalty card – bar maybe having to have that awkward interaction at the till every time where they ask if you have a card.
But there is a growing trend of retailers hiding special offers and discounts behind their loyalty card system.
And that means that people, who maybe don't have easy access to another retailer, have to make a choice between saving money and their privacy.
That's a particularly difficult choice to make for many in the current climate – but forcing people to make that call doesn't seem to have done anything to hinder the market share of the retailers in question.
But another, major shift that's potentially coming down the track is the arrival of checkout-free shops.
For these, cameras and sensors detect the items you pick up and automatically charge you once you leave.
That's made possible by the fact that you scan an app when you come in the door – linking you back to the loyalty system.
Amazon has been pioneering the concept in its Fresh stores; which are in the US, with a growing number in the UK and mainland Europe.
Meanwhile Tesco has also started to dabble with the idea in the UK, through shops called Tesco GetGo.
And in one of them in central London they only allow customers to use the automated system.
That means that, if you want to shop in there, you have to sign up to their loyalty card system, and you have to hand over your data.