HBO's new post-apocalyptic zombie series The Last of Us has debuted to critical and commercial acclaim.
The show - which reportedly cost $100m to make - attracted millions of viewers in its first week and the audience number grew by a record level at week two, thanks to rave reviews and strong word-of-mouth praise.
What may not be obvious to some viewers, though, is the fact that the show is based on a video game of the same name.
The Last of Us originally launched on Sony's Playstation 3 nearly a decade ago, with a sequel arriving in 2020.
But beyond being a hit for HBO, it also makes up part of a massive wave of games-based content that is heading towards TV and film audiences.
How big is gaming nowadays?
It's huge.
Revenue from gaming is estimated to have hit somewhere in the region of $195 billion last year.
For comparison sake, the film industry had revenues of around $100 billion in 2019 – and less than that last year as it continued to recover from the pandemic.
So gaming is about twice the size of film – though it's probably not a fair comparison.
After all you could spend €60-70 on a game, compared to maybe €10-15 to go see a film.
And the gaming revenue would include the consoles – which cost hundreds of euro – and the accessories like controllers and headsets. So it takes far fewer sales to make the same amount as a film.
We need your consent to load this rte-player contentWe use rte-player to manage extra content that can set cookies on your device and collect data about your activity. Please review their details and accept them to load the content.Manage Preferences
But whatever way you look at it, there's a lot of money going into gaming now.
As an industry it's really seen phenomenal growth in the past decade thanks to a number of factors.
Mobile gaming is a huge earner now. So are freemium games; the likes of Fortnite, that's free to play but makes billions a year through microtransactions.
PC and console gaming has become far more mainstream too – so it's growing in all directions.
And that's a big part of the reason why we're suddenly seeing an explosion in TV shows and films that are based on games
Film and gaming tie-ins used to go in the other direction, didn't they?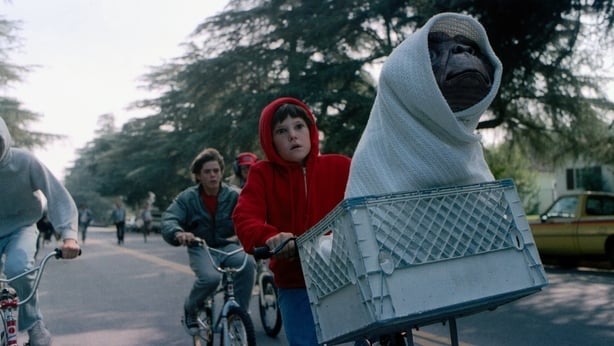 Yes, there's a very long tradition of the game tie-in to a movie or TV show.
It goes all the way back to the late 70s, so really the very early days of home gaming.
And there are a few successes in there – for example the Nintendo 64 game based on Goldeneye is still considered one of the best games ever made.
But the reality is that an awful lot of these releases were quick and nasty attempts to cash-in on the popularity of the show or film; and some of them ended up being among the worst games ever made.
One game that's regularly referred to as *the worst ever made is one based on ET, which came out on the Atari 2600 in the early 80s.
The developers were given just five weeks to create it, because Atari wanted it out in time for Christmas 1983.
Unsurprisingly, it ended up being rubbish – in fact parts of it didn't even work.
For years after there was even a rumour that Atari had actually dumped the many unsold copies of the game in order to try to hide the failure.
Around nine years ago someone actually went digging in New Mexico and, sure enough, hundreds of thousands of copies of games – including ET – were found.
Such is the game's legend, there's now a once-buried copy of it in the Smithsonian in Washington DC.
But even over the decades it hasn't all been a one-way street – and there is also a long history of films and TV shows based on popular games.
Like what?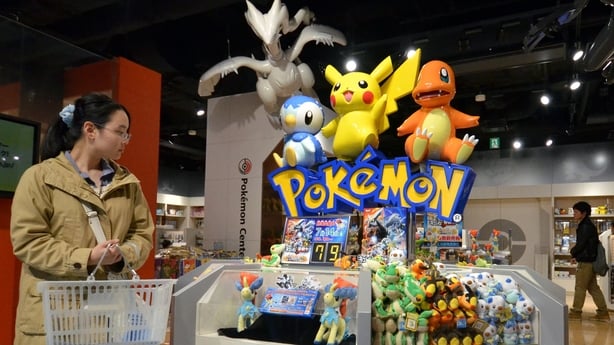 Arguably the most successful example is Pokemon.
Many people would think of that as a cartoon, but it actually started life as a game (or actually two games) for Nintendo's Game Boy.
They came out in 1996 and the TV show first aired a year later.
And there have been lots of other cartoons – all targeted at younger viewers – based on the likes of Earthworm Jim, Mario and Sonic The Hedgehog.
But there were some big budget, Hollywood attempts going back to the early 90s too. Just like the games based on films, there are probably more duds than hits.
The first big Hollywood attempt was a Super Mario movie that came out in 1993.
It had a great cast – Bob Hoskins, Dennis Hopper, John Leguizamo, Fiona Shaw – but it was a weird, grungy-looking thing that bore very little resemblance to the game it was based on.
And it was a commercial and critical flop.
It made about $5-10m less at the box office than it cost to make – and afterwards both Hoskins and Hopper said it was the worst thing they ever did.
(Though, as these things tend to do, the film has since reached a kind of cult status).
The 90s also gave us a Street Fighter film starring Jean Claude Van Damm and Kylie Minogue, which was also pretty terrible.
And did those failures put studios off making more?
Not completely – we have had a relatively slow feed of films and shows based on games since then, and they've not all been failures.
We had three Tomb Raider films, the first two starring Angelina Jolie. They weren't great films but they all made money.
There have been seven films released based on the Resident Evil, zombie shooter series.
They've been critically panned but have made more than $1 billion at the box office over the past 20 years.
In more recent years we've also had films based on Sonic The Hedgehog – they've done quite well, there's a third one due to come out this year.
But we've also had the likes of Prince of Persia, Assassins Creed and Uncharted – three films based on three hugely successful games franchises, all of which were huge failures at the box office.
And it's that unreliability has tended to make studios cautious about making films or shows based on games.
That was clear back in 2005, when Microsoft tried to capitalise on the success of its big hit sci-fi shooter Halo.
It drew up a script based on the games and then dressed people up as the main character, Master Chief, to deliver the scripts to major studios.
They were so sure of a hit they also demanded a lot of money up-front, $10m, plus a big cut of the box office. And they gave studios just a few hours to say whether they were in or not.
In the end most studios flat-out rejected them outright.
Two studios teamed up to negotiate a better deal, they even got big names like Peter Jackson and Neil Blomkamp attached… but the whole project still fell apart within a year.
And it took until last year until Halo finally made the cross-over, this time in the form of a TV show.
So why are we suddenly seeing TV and film studios show more interest in games?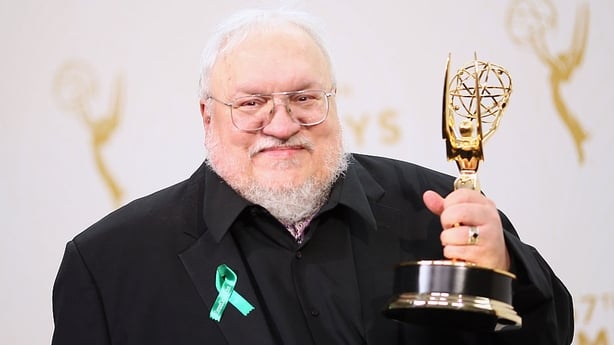 There are probably two main reasons for that.
For a start, the success of the comic book film has shown that it is possible to take an established property, that has a loyal fanbase, and convert that into successful films.
Five of the top ten highest grossing films of all time are Marvel movies – and together the 'Marvel Cinematic Universe' has made more than $28 billion. That's across 30 films that have come out over the past 15 years.
So studios are now trawling through everything from book libraries to games libraries to find a property that could be the next big 'cinematic universe' money-spinner.
We also have countless streaming services now, all of them hungry for content to fill up their back-catalogue.
But at the same time, the games themselves have become more cinematic.
Games in the 80s and 90s tended to be fairly straight-forward in terms of storyline – win the race, shoot the bad guy, save the princess.
And those kinds of games still exist – but nowadays there are also lots of other titles with very well-developed plot-lines, lots of character development and twists and turns.
Some studios are bringing in novelists and screen-writers to help with that.
For example George RR Martin, the writer of Game of Thrones, was tasked with coming up to the mythology for Elden Ring, which came out last year.
Of course it's not just the plot that makes something cinematic, but studios are upping the ante in other areas too.
The Last of Us is a great example of that.
The composer of the score for the game – and now the TV show - is Argentine composer Gustavo Santaolalla.
He has two Oscars to his name for the scores he wrote for Brokeback Mountain and Babel, so he knows his stuff.
So ultimately you have the two industries shifting towards each other – and we're seeing the effects of them increasingly meeting in the middle.
And we're also seeing the effect of gaming's growth beyond its immature image – because it's not just about things a kid would like, you're also seeing these more mature stories, that are specifically for an adult audience, like The Last of Us.
So what other games-based shows and films are planned?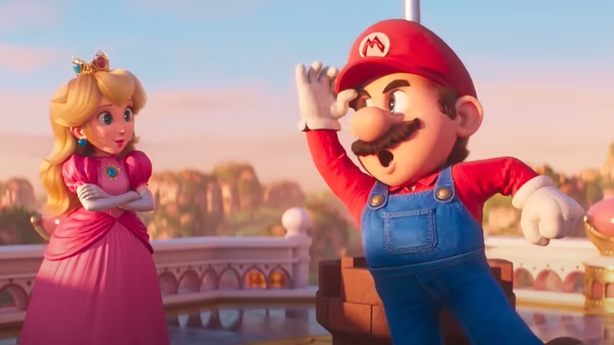 Well series one of The Last of Us will run up to the middle of March.
But that aside, we also have an animated Mario film coming out in April.
That will be an interesting one, because Nintendo is notoriously protective of its intellectual property, in part because of that failure in the 1990s.
So if this new Mario film is successful, we'll likely see other Nintendo characters like Zelda get films of their own down the line.
If it flops, Nintendo might take its characters, lock them up and throw away the key.
We've a film based on Gran Turismo – a car racing game for the Playstation – coming out later this year, as well as the third Sonic film.
And further down the line we're also expected to see everything from Duke Nukem to Pac Man to Space Invaders hit the big screen.
On the TV side, the big streaming platforms are pumping a lot of money into games-related titles, too.
Netflix is working on Assassin's Creed series, meanwhile Amazon has plans for a series based on post-apocalyptic title Fallout, as well as sci-fi opera Mass Effect and God of War, which is based on Norse Mythology.
So there are a huge number of of projects in the pipeline.