What a year it was for the tech sector in 2022.
First, let's start with the good news. While redundancies in the final months of the year dominated the headlines, there were lots of job creation announcements throughout 2022.
Analog Devices, IBM, Ericsson and TikTok were among the firms that added to their headcounts.
Intel, Apple and Dell all expanded their bases here with major investments in new buildings and operations.
Job losses
As the global economy started to slow throughout 2022 it soon became clear that many big tech firms were facing big problems.
With everyone forced online during the pandemic, demand for tech services soared and so too did profits and share prices.
Companies aggressively over-hired but when the world started to reopen and the global economy started to slow, bosses quickly realised they had too many staff on the books.
In November, it was announced that around 350 Irish-based employees were likely to be made redundant at Facebook parent company Meta.
The firm said it was reducing the size of its global workforce by about 13% and letting more than 11,000 employees go.
Staff were given the bad news by CEO Mark Zuckerberg.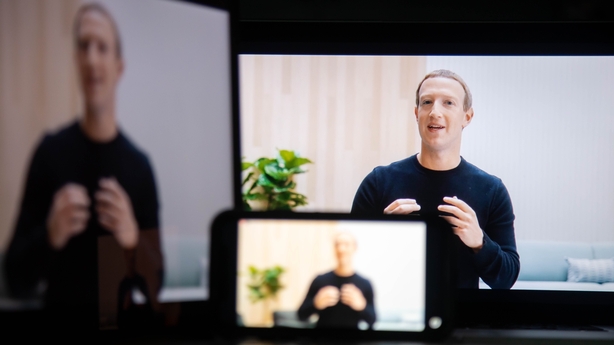 "Not only has online commerce returned to prior trends, but the macroeconomic downturn, increased competition, and ads signal loss have caused our revenue to be much lower than I'd expected," Mr Zuckerberg said.
"I got this wrong, and I take responsibility for that," he said.
Something that he didn't describe as "wrong", or take responsibility for, was the "metaverse".
Facebook changed its name to Meta to reflect its focus on the metaverse and has invested billions of dollars in the technology.
It is a virtual reality world where people can meet and collaborate online in interconnected 3D digital spaces.
Mr Zuckerberg thinks it is the future and the next big thing, but investors are not convinced and the concerns have led to big falls in the company's share price.
The Meta boss did make reference to the metaverse in his message to staff but not to announce a u-turn or a scaling back, rather he described it as a growth area.
There were also redundancies at tech firms such as Stripe, Zendesk and Intercom as well as fears of possible layoffs at Intel and Amazon but it was job cuts at Twitter that grabbed the greatest attention.
Twitter
For months, the tech world was transfixed by Elon Musk's on-again-off-again efforts to buy Twitter.
His initial takeover was rejected by the company but its owners would ultimately end up suing the billionaire to force him to complete the deal.
Mr Musk vowed to transform Twitter into a platform for free speech, leading to fears among advertisers and regulators that monitoring standards would fall.
On Friday 4 November, Twitter staff in Dublin were among those who found themselves locked out of their emails and offices and told that their jobs were gone.
Under Irish employment law, the 140 affected workers based here could not be immediately laid off but instead entered a period of consultation.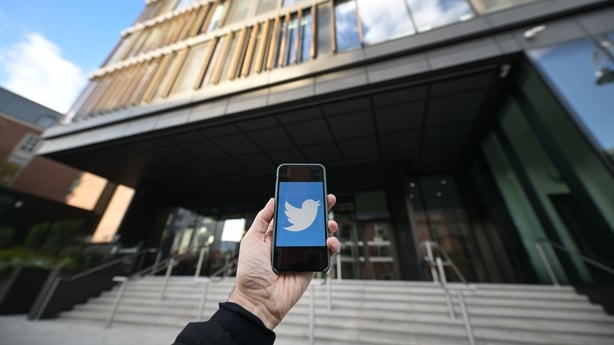 Staff being sacked by email led to criticism from the Government but more was to come.
Elon Musk asked the remaining Twitter employees to sign up to longer hours to make the company "hardcore" or else leave.
It was a move that landed the company in the High Court after the head of Twitter Ireland, Sinead McSweeney, secured a temporary injunction preventing the social media company from terminating her employment.
The exodus of senior staff from Twitter sparked concerns among regulators here and in the US.
The Irish Data Protection Commission (DPC) sought urgent meetings with the company to ensure it would be able to continue to meet its regulatory obligations.
It came in what was a busy year for the DPC.
Data Protection Commission
After years of criticism that it was too soft on big tech firms and that it took too long to complete its investigations, the Irish data watchdog showed its teeth in 2022 and imposed record fines.
In September, social media platform Instagram was fined €405m for violations of the General Data Protection Regulation (GDPR).
It followed an investigation into breaches relating to children's data which was started in September 2020.
The fine was the largest ever imposed by the DPC and has been appealed by Instagram parent company Meta.
The firm was hit with another big penalty in November when the DPC imposed a fine of €265m for a data breach which saw the personal details of hundreds of millions of Facebook users published online.
In April 2021, the DPC launched an investigation after data including names, phone numbers and email addresses of up to 533 million users appeared on an online hacking forum.
In March, the DPC also imposed a fine of €17m on Meta following an inquiry into a series of 12 data breach notifications.
While the DPC increased its fines, legislators increased regulations.
The EU Digital Services Act (DSA) entered into force on 16 November which compels tech companies to remove illegal online content or else face heavy fines.
Here, the Government passed the Online Safety and Media Regulation Bill which will see the appointment of an online safety commissioner with powers to police how social media platforms deal with harmful content.
Cryptocurrency
2022 was also a turbulent year for cryptocurrency.
At the start of the year, digital assets such as Bitcoin and Ethereum were trading close to their all-time highs but the market suffered sharp falls in the months that were to follow.
It led to the collapse of various companies and exchanges in the sector.
In November, FTX filed for bankruptcy in the US dissolving a business that had been valued by the market at $32 billion.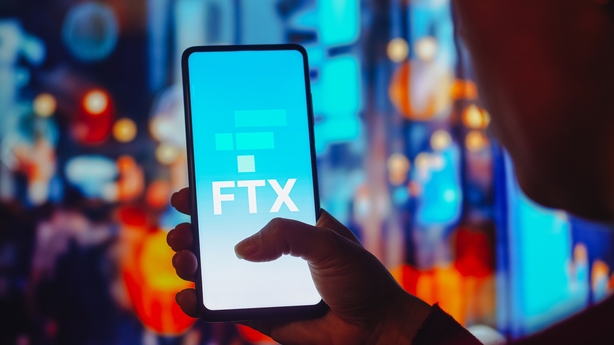 Its founder Sam Bankman-Fried stepped down as chief executive and would ultimately be arrested.
He is facing charges including conspiracy, wire fraud and money laundering with prosecutors accusing him of cheating investors and misusing funds.
The collapse of one of the world's largest crypto exchanges shook confidence in the already troubled sector.
Here, there were warnings for consumers who may be thinking of investing in crypto.
In March, the Central Bank issued advice as part of a European-wide awareness campaign.
Potential investors were warned that crypto assets are highly risky and speculative and may not be suitable for retail customers.
The Central Bank said people needed to be aware of the risks of misleading advertisements, particularly on social media, where influencers are being paid to advertise crypto assets.
The Competition and Consumer Protection Commission (CCPC) announced plans to run a series of educational videos in 2023 aimed at consumers to explain crypto assets and outline factors to consider before investing in them.
What will 2023 bring for the tech sector?
The Government has acknowledged that more job losses are likely in the tech sector with the Taoiseach Leo Varadkar recently saying that he expects redundancies to be in the thousands rather than the hundreds.
But he has also been quick to point out that many tech firms are still hiring and that there is a strong pipeline of job announcements in other sectors such as pharmaceuticals, med tech, finance and life sciences.
Ian Browne is the Managing Director of the NDRC, the national start-up accelerator programme based at start-up hub Dogpatch Labs.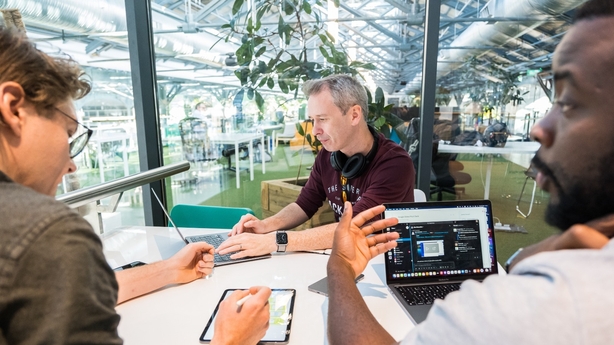 "We work primarily in the technology sector and all indications are that 2023 will follow the same path as the tail end of 2022," Mr Browne said.
"There will be continued pressure on headcount at all companies as the markets focus on more sustainable growth," he said.
"Funding, particularly at the later stages, will be much more difficult to come by and there will be delays in the IPO market as late-stage companies wait for the markets to rebound," Mr Browne added.
But there are reasons to optimistic, particularly for start-up firms.
"While layoffs are unfortunate and inevitable, that also lets some people explore new opportunities and lets start-up companies access quality talent who have experience from working in and growing technology companies," Mr Browne said.
"The combination of available talent and a supply of capital should allow some really interesting companies to be started in 2023," he added.
2022 was a dramatic year for the tech sector and an upsetting time for those who lost their jobs and are facing uncertain futures.
While there may be concerns about the metaverse and worries about Elon Musk's erratic management style, the future is tech.
The development of Artificial Intelligence, augmented realities and quantum computing will continue apace providing opportunities and challenges for both tech firms and regulators here in Ireland and around the world.