Twitter has begun laying off members of its Irish workforce with some staff in the Dublin office receiving emails this morning telling them that they were being made redundant.
Around half of the social media company's 7,500 employees have been laid off, an internal document has shown, as new owner Elon Musk began a major revamp of the company.
"Roughly 50% of the workforce will be impacted," said a question-and-answer email seen by AFP that was sent to Twitter employees who lost their jobs.
Twitter had been expected to tell employees by email about whether they have been laid off.
It also temporarily closed its offices and prevented staff access, following a week of uncertainty about the company's future under Elon Musk.
Twitter said in an email to staff that it will alert employees by 9am Pacific time (4pm in Ireland) about staff cuts.
Around 500 people are employed at Twitter's Dublin office.
We need your consent to load this rte-player contentWe use rte-player to manage extra content that can set cookies on your device and collect data about your activity. Please review their details and accept them to load the content.Manage Preferences
"Woke up to the sad news that I'm no longer a Tweep," said one former Irish employee in a post on Twitter.
It is understood that those being laid off have been disconnected from the company's email and other internal systems.
An employee who lost their job at Twitter in Dublin noticed that their password had changed overnight.
"My timeline is full of folk who have lost their jobs. Twitter was a special place to work, and the people made it so," they told RTÉ News.
"The platform isn't without its flaws, but what made it worthwhile was knowing the moral integrity of the teams who were trying their best to improve the place.
"The failures of the company came from a lack of funding and support, and not from a lack of caring.
"The company we knew is dead, and that's devastating. It really was magic."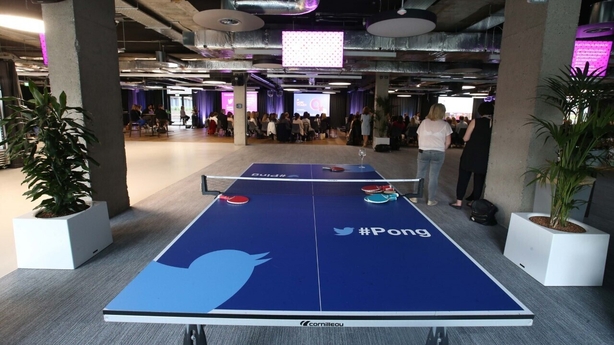 Tánaiste and Minister for Enterprise, Trade and Employment Leo Varadkar said his thoughts are with the people who are going to get bad news today from both Twitter and Stripe.
Minister for Public Expenditure and Reform Michael McGrath expressed his disappointment at the handling of the job losses.
It is not yet clear how many staff in Ireland will be losing their jobs, though it is expected that with around 50% of its global workforce being cut that is likely to be broadly reflected in Ireland.
Industry sources indicated that job losses are being focused on specific teams rather than on a blunt geographic basis.
Twitter's Dublin office remains closed today, following a direction from the company's senior management.
Irish employees who are made redundant are to be offered statutory redundancy plus a once-off payment of a month's salary, as well as two weeks per year of service.
The staff will have to go on garden leave in lieu of their notice period.
According to sources, the company has told affected workers that before a final decision is made on redundancies, there will be a collective consultation.
As part of this, employees will be able to elect representatives who will feedback staff views about the planned lay-offs. The firm has indicated that it will consult with these representatives to discuss the redundancy proposals, including ways to avoid or reduce the number of job losses.
Twitter has also told the workers that even though they had their access to the company's systems suspended, this does not mean any final decision has been made in relation to the process or their role, and that they remain employees of Twitter.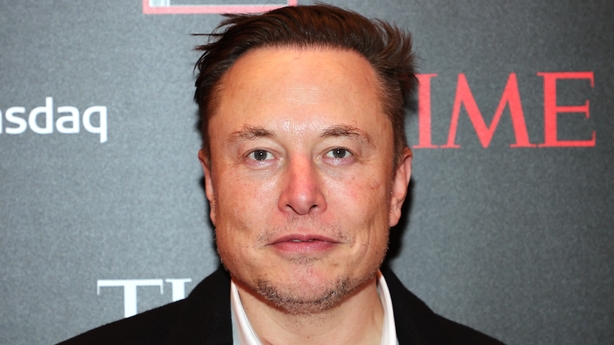 "In an effort to place Twitter on a healthy path, we will go through the difficult process of reducing our global workforce on Friday," an email from Twitter said.
Twitter said its offices will be temporarily closed and all badge access will be suspended in order "to help ensure the safety of each employee as well as Twitter systems and customer data".
The social media platform said Twitter employees who are not affected by the lay-offs will be notified via their work email addresses.
Staff who have been laid off will be notified with next steps to their personal email addresses, the memo said.
Some employees tweeted their access to the company's IT system had been blocked and feared whether that suggested they had been laid off.
Managers have been forbidden from calling team meetings or communicating directly with staff, one senior Twitter employee said.
Twitter did not immediately respond to a request for comment.
We need your consent to load this rte-player contentWe use rte-player to manage extra content that can set cookies on your device and collect data about your activity. Please review their details and accept them to load the content.Manage Preferences
Employees have largely stopped posting on internal Slack channels for fear of reprisal from new bosses, with many instead taking to venting in encrypted messaging apps and the dedicated Twitter company channel on the app Blind, which provides a space for employees to share information anonymously.
A class action lawsuit was filed yesterday against Twitter by its employees, who argued the company was conducting mass lay-offs without providing the required 60-day advance notice, in violation of federal and California law.
The lawsuit also asked the San Francisco federal court to issue an order to restrict Twitter from soliciting employees being laid off to sign documents without informing them of the pendency of the case.
The notification of lay-offs caps off a week of purges by Mr Musk, as he demanded deep cost cuts and imposed an aggressive new work ethic across the social media company.
He had already cleared out the company's senior ranks, firing its chief executive and top finance and legal executives.
Others, including those sitting atop the company's advertising, marketing and human resources divisions, departed throughout the past week.
The lay-offs, which were long expected, have chilled Twitter's famously open corporate culture that has been revered by its employees.
Shortly after the email landed in Twitter employee inboxes, hundreds of people flooded the company's Slack channels to say goodbye, two employees said. Someone invited Mr Musk to join the channel, the sources said.
"If you are in an office or on your way to an office, please return home," Twitter said in the email yesterday.
Mr Musk has also directed Twitter's teams to find up to $1bn in annual infrastructure cost savings, according to two sources familiar with the matter and an internal Slack message.
Speaking on RTÉ's News at One programme financial analyst Danni Hewson said Mr Musk is cutting Twitter's workforce in order to make it "leaner and more profitable".
Although the social media platform has stagnated with around 300 million monthly users, Ms Hewson said that Twitter punches above its weight politically.
"It is a place where politicians, news makers and business leaders go to talk about the news," she said.
Additional reporting: Reuters