Taoiseach Micheál Martin has expressed his concern about the employees of Twitter in Ireland and the manner in which they were notified of job losses at its Dublin office.
Twitter began laying off members of its Irish workforce earlier today with some staff in the Dublin office receiving emails this morning telling them that they were being made redundant.
It also temporarily closed its offices around the world and prevented staff access, following a week of uncertainty about the company's future under new owner Elon Musk.
Speaking at the official opening of the new Thurles Primary Care Centre in Co Tipperary, the Taoiseach said: "What I would say, fundamentally, is that no matter who you are and what sector you are in, one must always treat people with dignity and respect, and the employees of Twitter deserve to be treated with respect."
"I have read some of the comments from Twitter workers and they have enjoyed working with the Twitter they knew. They had a good sense of collegiality and enjoyed working there, so a summary notice of dismissal is not acceptable," he continued.
"It's not the way to conduct industrial relations or organised relationships between employer and employee.
"There has to be respect and dignity in situations like this."
Earlier Minister for Public Expenditure and Reform Michael McGrath expressed his disappointment at the handling of the job losses.
Speaking in Cork, Minister McGrath said it was a "dark day" for staff who had suffered the loss of their livelihood.
"I do think when difficult decisions have to be made there is a way of doing it. It is important for people at all times to be treated with dignity and respect. It is disappointing to hear the manner in which this has been done today.
"I don't have the full details to hand but I know some employees have gone online themselves and confirmed they are no longer employed by the company which is deeply disappointing."
We need your consent to load this rte-player contentWe use rte-player to manage extra content that can set cookies on your device and collect data about your activity. Please review their details and accept them to load the content.Manage Preferences
Mr McGrath said the Government intends to continue to work with IDA Ireland in relation to the developing situation.
"I don't think they (Twitter) have made any formal statement yet on the impact on their Irish operations and we await developments. But we will do all we possibly can to support those who have suffered a loss of employment today.
"And the Government and all of our agencies will be working now to ensure that there are alternative opportunities provided to people who are bringing highly valued skills and experiences to the table."
He said that it was important that clarity be brought to the situation.
"I am sure there will be a formal statement from the company setting out the full circumstances and setting out the facts of the situation. It is a company we have worked closely with for a number of years now in Ireland.
"It is an important relationship. But the manner of today's developments is deeply disappointing. It is important that people are treated with respect at all times, irrespective of how difficult the circumstances may be."
Mr McGrath added that whilst the tech sector in Ireland has "ebbs and flows", the overall trend is "overwhelmingly positive".
"We will work with all of our client companies throughout the country to navigate through the choppy waters that are there in the sector at the moment," he said.
Tánaiste and Minister for Enterprise, Trade and Employment Leo Varadkar said his thoughts are with the people who are going to get bad news today from both Twitter and Stripe.
Speaking in Singapore where he is on trade mission, Mr Varadkar said that tech companies expanded very quickly - probably a little too quickly - in the past year or two and as a result of that they now have to lay off some staff.
But he noted that the number of vacancies in the technology sector still outweighs the number of people who are looking for employment.
"A slowdown in the tech sector still means you will have some very successful companies making profits and a lot of people working in that sector," he said in an interview with CNBC.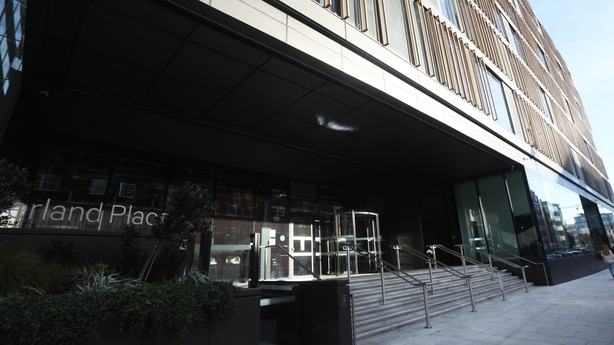 The Tánaiste said that Ireland has been very sure and very careful about not becoming over reliant on any one sector, so that while the technology sector is really big here, so too is the life sciences sector, the pharmaceutical and medical devices sectors as well as the country's food and drinks industries.
"We are being careful that we don't have all our eggs in one basket and that has been part of our success story," he added.
Sinn Féin's spokesperson on Workers' Rights has said the Tánaiste must ensure Twitter follows fair procedures for all of its workers in Dublin.
Louise O'Reilly said that "workers' rights must be given priority" and offered her solidarity to the workers affected.
Meanwhile, Labour Senator Marie Sherlock called the treatment of Irish Twitter workers "outrageous".
Both Ms Sherlock and the Social Democrats co-leader Catherine Murphy TD called on the Government to ensure that Twitter fully complies with Irish employment law.
Fine Gael TD Emer Higgins said the Government should have been notified about job cuts at Twitter and that the State should fine the social media platform.
Speaking on RTÉ's Drivetime programme, Ms Higgins said Ireland should reassess the fines that the State can impose on tech companies because "normal rules don't apply when you're dealing with a multi-billionaire like Elon Musk."
"We have to recognise that the landscape is changing and we need to change our rules in accordance with that," she said.