The cost of everyday items is continuing to ratchet up, with a new estimate from Eurostat suggesting consumer prices rose here by 8.2% in the year to the end of May.
That translates into higher costs at the shopping tills, with Kantar recently estimating that the average household's grocery bill will be €330 higher this year.
But not all price rises are equal, and a myriad of factors affect different products in different ways.
To help make sense of what's going on, we've taken a closer look at a selection of everyday grocery item.
Each one has seen significant price increases, but each one has a different story to tell as to the reasons why.
In this piece, we'll look at tomato prices.
What's going on with tomatoes?
We need your consent to load this rte-player contentWe use rte-player to manage extra content that can set cookies on your device and collect data about your activity. Please review their details and accept them to load the content.Manage Preferences
Adam Maguire discusses the rising price of tomatoes on RTÉ Radio 1's Today with Claire Byrne
When you think about it, tomatoes are an incredibly common feature in your average fridge, cupboard or pantry.
Even if you're not buying them fresh, you've probably got a few items that are tomato-based – whether that's ketchup, tinned chopped tomatoes, puree or passata.
And tomato is one what the French refer to as a 'mother sauce' too – so it's a great base for so many other things. It features heavily in Italian recipes, of course, but also in plenty of Mexican dishes, Chinese foods and Indian meals.
So tomatoes are very versatile – and, generally, very cheap.
They're also grown here in Ireland – but we're not a huge producer. Irish tomatoes are also only available for a short period of the year; around June to October, which means we're heavily reliant on other countries to keep it well stocked on our shelves outside of the summer months.
According to the CSO we imported 25,000 tonnes of tomatoes in 2020 – worth €46m.
And we rely on two countries in particular - Spain and the Netherlands.
Both countries have a much longer window for harvesting tomatoes and some growers there also use massive greenhouses to extend that season to 12 months of the year.
So what's gone wrong?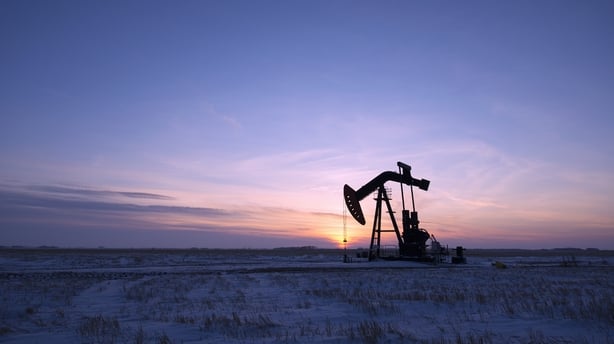 As we all know only too well, the price of energy has gone up dramatically. That's particularly true since the start of the war in Ukraine, but it was trending upwards for months before that too.
The massive tomato greenhouses in Spain and the Netherlands need to be heated but, because of those energy price rises, it just wasn't worthwhile for many growers this season.
That meant many in Spain and the Netherlands simply didn't bother to plant a crop, and they used less heat, meaning it took longer to grow.
So you had a significant reduction in the amount of tomatoes coming to market over the winter and into the early part of this year.
But that's just part of the story - although it is linked to the other major factor.
Because those rising fuel costs sparked a strike by Spanish hauliers earlier this year, which lasted about three weeks.
It effectively put a brake on the country's output of fruit and vegetables, because it was so difficult to shift the likes of tomatoes from the farm and on to wholesalers and retailers, especially in other countries.
And there were other labour-related issues going on beyond the strike.
Harvesting tomatoes is a very labour-intensive task – they're fairly fragile produce - so you can't just send a machine into the field to strip the vines.
The likes of Spain would traditionally have been reliant on cheap, migrant labour to do a lot of the hard work of the harvest.
But that became a major issue during the pandemic – because it was so hard to bring that labour in, and workers were less willing to travel too.
With Covid rules easing in many places, that's eased somewhat - but it's still not back to where it was.
There's a general labour shortage in Spain now, so there may be better opportunities in the country for people who might previously have picked fruit.
So how much more are we paying for tomatoes?
According to one retailer, the price of tinned, chopped tomatoes rose by 29% in six months.
That's from a relatively low base – but even so it's a remarkable jump in a short period of time. And it's indicative of the kinds of price rises that would be seen in all those other, tomato-based products that are on our shelves.
At the same time a tray pack of tomatoes – the little six packs – went up by 10% at one point.
But it could have been more than that based on wholesale prices – because some in that area of the business were reporting a doubling or even tripling in what they were being charged.
So why didn't retail prices go up by as much?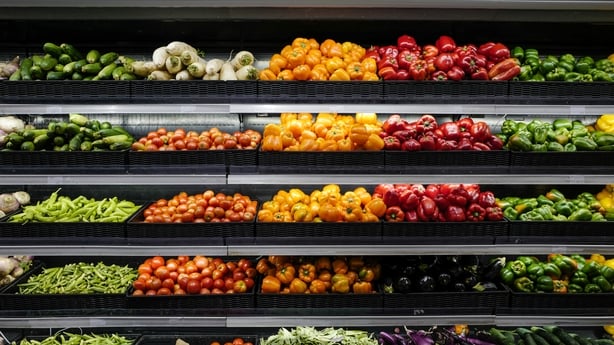 Basically because retailers didn't buy them.
What people might have noticed earlier this year was a fairly limited selection of tomatoes on shops shelves – and maybe even signs up apologising for them being temporarily out of stock.
Retailers clearly looked at the wholesale price, did the sums and decided that most shoppers wouldn't pay the extra. So they didn't even bother getting the stock in.
Some other companies had to be a bit more creative in their reaction.
For example, some McDonalds outlets decided to ration their tomatoes – putting just one slice per burger, instead of the usual two.
Are things improving?
Yes, thankfully.
We're now into Irish tomato season now – but more importantly we're also in Dutch tomato season.
Those in the industry say that they're just a far more efficient machine when it comes to supply, so availability is ticking up, and the price is going down.
But there's also a warning that this could be only a temporary bit of relief for consumers.
The cost of tomato farming is constantly going up and climate change is having an impact on supply, but at the same time retailers are looking to pay as little as possible.
Industry sources say that that's unsustainable, and what's happening is that more and more farmers are just getting out of the market altogether, which is eventually going to push the price higher.
Ultimately, it may mean that we're heading back to a time when buying tomatoes outside of the Irish season is a bit of a luxury once again.