University of Limerick has collaborated with a number of major technology companies to design an Immersive Software Engineering programme, which will redefine computer science education.
There is a huge demand for software engineers and computer scientists, but "the way students learn computer science needs to change" according to Professor Stephen Kinsella, co-director of the programme.
The new integrated undergraduate and Masters degree was designed in partnership with over a dozen leading tech companies from Ireland and around the world, including Analog Devices, Stripe, Zalando, Intercom, Shopify, Manna Aero, and more.
President of the University of Limerick, Professor Kerstin Mey said it is a very important and pioneering degree programme that leads in four years time to a Masters in Immersive Software Engineering.
"As a society we are undergoing an immense digital transformation and all businesses have to prepare for that," the Professor said.
"Software engineers are really sought after, and they have immense career prospects, but the way we have been educating software engineers hasn't been compatible with industry needs, so this programme provides an opportunity to bring together our education with the industry needs in a novel ways," she added.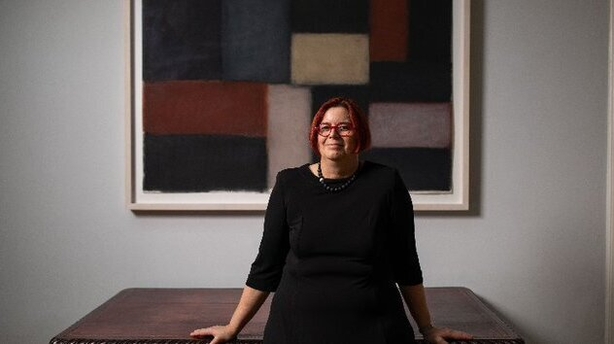 John and Patrick Collison, founders of payments company, Stripe, helped design the programme, and are providing residencies or paid work placements for students at their company.
They started writing software while still attending secondary school in Limerick. John Collison said software engineering is an exciting career that more people should consider.
"A huge amount of our world is built by software engineers," Mr Collison said. "If you are scrolling Instagram, if you are using any kind of medical device, if you are getting a food delivery from Deliveroo - a huge part of our world is defined by software engineers."
"Computer science and software engineering, despite being a fabulous career to go into, still is one of the best kept secrets," he said.
"We really want to hire lots of software engineers and in Ireland in particular, and then from the university point of view you want to figure out the right way to educate students in software engineering. We're coming at it from both sides."
We need your consent to load this rte-player contentWe use rte-player to manage extra content that can set cookies on your device and collect data about your activity. Please review their details and accept them to load the content.Manage Preferences
The degree programme will bring the concept of 'residencies', which are more common to medical degrees, and use them as a key feature for the first time in computer science education.
"Residencies are not internships. They are not co-ops," Professor Kinsella explained.
"They are paid placements where the student learns with industry. We have a very tight relationship with the companies. They're working on projects in UL and with tech firms. There's a much deeper collaboration."
Software engineers and computer scientists can command high salaries straight out of university, and there is significant demand for more of them and for people from more diverse backgrounds.
Over three quarters of tech companies in Ireland saying the shortage of tech skills is losing them money.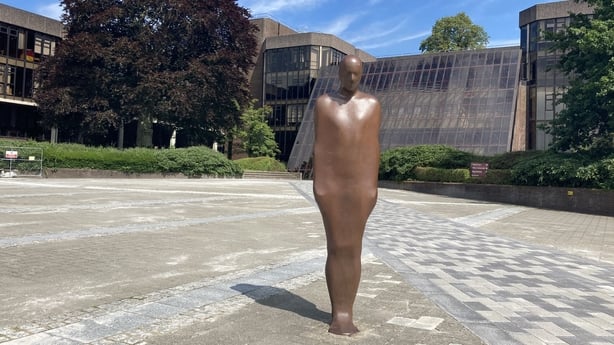 UL wants to challenge the preconception that computer science is just for young men.
"I think there is a lingering prejudice that certain scientific subjects are hardcore subjects for men and women do the softer options," said Professor Mey, who is keen to attract a diversity of students to the programme.
"Bringing in a diversity of people who deal with software, we can ensure that we actually develop applications, products, software that have the horizon of many different groups of people in-built so to speak. And I think it's also important from a learning experience in terms of cultural exchange."
Professor Kinsella said the degree programme, which has been in planning for two years, will give students the ability to change things.
"When they come out, they will have thousands of hours more experience in both academia an industry, that they'll be able to bring to the table. We are producing a different kind of graduate, hopefully to a much higher standard. I have to say I'm incredibly excited about it."
Stripe's John Collison said UL is in "a really strong spot" where not only is his company involved as a residency partner, but many companies with a "fabulous breath of experience" are collaborating with the university.
"If you are a student and you're coming in and you want to learn software engineering this way, you can go design drone software at Manna; you can work on medical devices at Analog Devices; you can work on fraud prevention at Stripe, who are all part of the team helping design the course."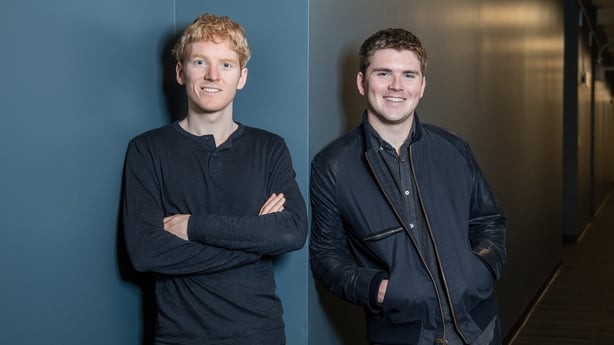 Would the degree programme have attracted the Collison brothers when they were students at Castletroy College in Limerick?
"Oh I would have loved to have done this, and in a way this is what I did, because Patrick and I did not complete normal computer science degrees. We started writing software as soon as we could. We were in secondary school and we were already writing software," he stated.
"What you want is to get the hands on experience as quickly as possible, and that's what Patrick and I did, absolutely," he said.
"I can't overstate how well the ISE programme does that. In four years you graduate with a Masters, that's pretty impressive by itself but then you are coming out of that Masters and basically by the time you graduate you have two years work experience under your belt. And you got paid to do it along the way. It's really cool," he added.