It has been a cruel summer for the Irish craft industry - but one silver lining is the fact that the Aran jumper is having somewhat of a moment, again.
Taylor Swift is the latest superstar to help pique the public's interests in Irish knitwear, offering welcome exposure for an industry that has fought hard to reinvent itself in recent years.
"It was traditional - and at the time they would have been hand-knitted and using Irish wool, which was a lot heavier and coarser, and they became part of that traditional-ware," said Sonya Reynolds, cofounder of the Stable of Ireland shop in Dublin City centre, which stocks a range of Irish-made craft products, including Arans.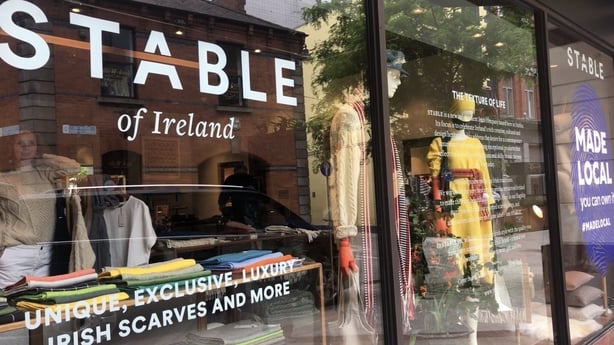 "We've spent quite a bit of time in getting the weight of the Aran right, so people can wear it. Whether they're here or elsewhere it's the perfect weight for them, and to bring it back into a modern day context, which is really important.
One Dublin-based Aran-maker is also looking to knit the garment's traditions with modern shoppers' tastes.
"What people want is, they want the look - that 3D look of traditional Irish knitwear but with a modern, soft hand-touch that's fit to wear any day of the week," said Ireland's Eye managing director, Paul O'Sullivan.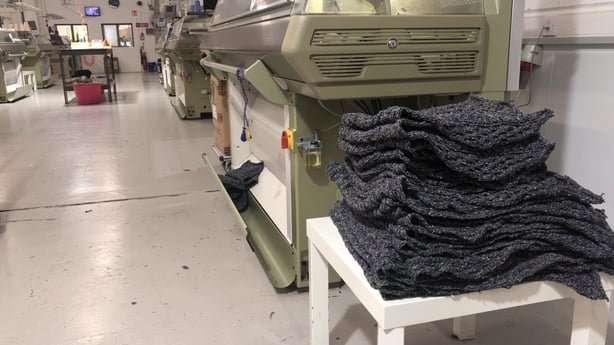 "Our research would tell us that the perception in Ireland of people that make Irish knitwear was 'oh that's for tourists'. It's our job to educate the consumers in Ireland that we don't just make knitwear for tourists.
"Believe it or not, half of our knitwear that's sold in Ireland is bought by Irish consumers."
But does it help when big names like Taylor Swift are seen in an Aran?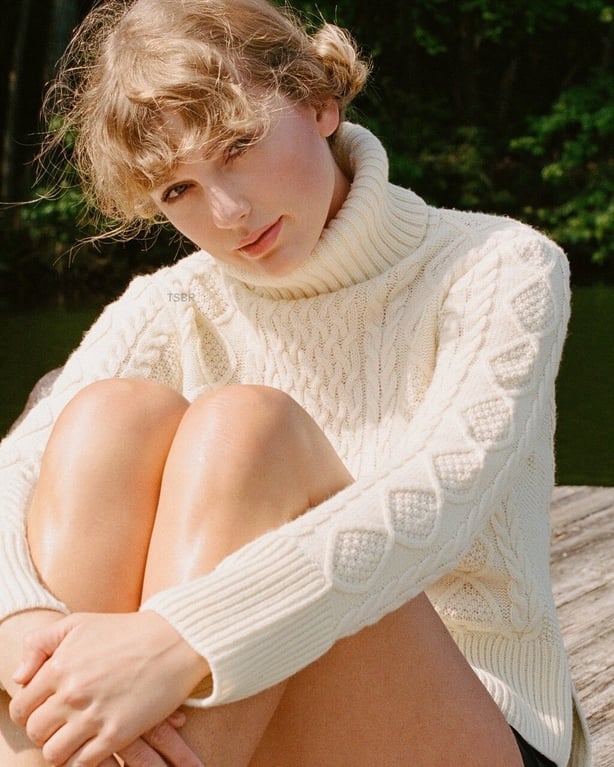 "It may have made a little difference," said Mr O'Sullivan. "You don't see an immediate spike in sales when something like that happens but what it does do is raise the profile of the second.
"Anything that helps to raise the profile of Aran knit is welcome."
Ms Reynolds of Stable of Ireland agrees.
"It's all about awareness, and it's a great endorsement. It helps people to look at products - whether it's the Aran sweater or otherwise - through fresh eyes."
Of course Celebrities endorsing Aran jumpers is nothing new
"There was a fantastic shot of Grace Kelly in the 1950s wearing one, Elvis wore one in one of his movies, and then Marilyn Monroe had it one of her movies," said Rosemary Steen , CEO of the Design and Crafts Council of Ireland. "So this is like this generation's discovery of it."
Yesterday the DCCI launched its Made Local campaign, aimed at encouraging Irish people to buy more locally-made products.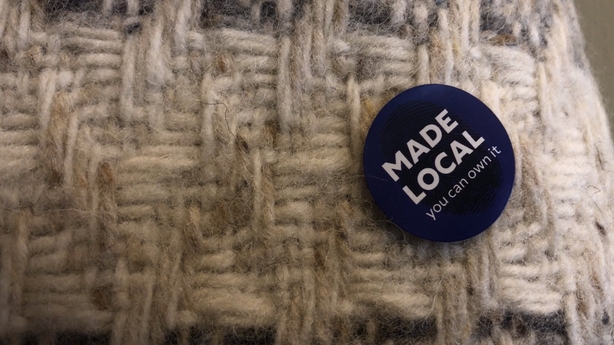 "For every €10 that somebody spends, if they buy a product from their local community, €7 of its goes back directly," she said. "Young people are showing in the research that they want that ability to purchase products and know the heritage and story behind them all.
"We don't have the tourists, the sector's had a very tough time - so do spend, and spend local."
And there is huge potential at the other end of the downturn for the likes of the Aran industry, as it could have the growing market for sustainable fashion sewn up.
"There is a growing interest in the provenance of products - where they're made and how they're made," said Mr O'Sullivan. "Are the workers properly treated and paid fairly? Are the garments made in a sustainable way?
"This idea of buying less and buying better. We tick all of those boxes here."
Given its recent exposure, perhaps the strongest selling point of an Aran jumper is that it never goes out of style.
"They'll probably last longer than any of us," said Ms Reynolds. "So they'll be passed down the generations, we hope!"