Ulster Bank had more complaints upheld against it by the Financial Services and Pensions Ombudsman's (FSPO) office than any other financial institution here last year.
In total the Ombudsman upheld 21 complaints against the bank - seven partially, three substantially and 11 completely.
The institution with the next worst record was Irish Life, which had 20 complaints upheld by the FSPO, followed by Permanent TSB with 13.
The FSPO partially, substantially or completely upheld 11 complaints made against Bank of Ireland, while EBS had eight complaints upheld.
The data was published in the FSPO's Overview of Complaints for 2019, outlining the work of the office during last year.
In total it received 5,275 complaints, with 58% related to banking products. Nearly a third of the total number of complaints last year connected to mortgages alone.
We need your consent to load this rte-player contentWe use rte-player to manage extra content that can set cookies on your device and collect data about your activity. Please review their details and accept them to load the content.Manage Preferences

"While tracker mortgage interest rates accounted for over 550 complaints received in 2019, there were a total of 1,509 complaints received concerning mortgages," Financial Services and Pensions Ombudsman's Ger Deeering said.
"We made considerable progress in dealing with complaints relating to tracker mortgage interest rates during 2019, closing 516 tracker mortgage complaints during the year. This work was undertaken while at the same time managing more than 5,000 other complaints that did not relate to tracker mortgages," Mr Deering said.
A further third of complaints related to insurance products while 5% were connected to investment products and 4% to pension schemes, today's figures show.
The top five conducts most complained about include maladministration, customer services, rejection of a claim, arrears handling and disputed transactions.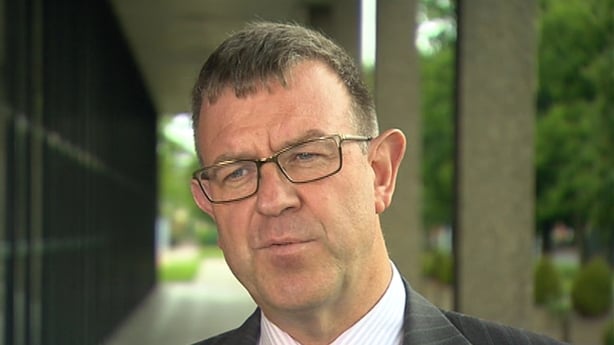 Despite the large number of complaints received, 4,569 were closed during the year by FSPO staff.
Almost half were closed through the office's Dispute Resolution Service, with 439 legally binding decisions issued, up from 234 a year earlier.
Of these, 201 were fully, substantially or partially upheld.
1,399 complainants received compensation and/or redress, the FSPO said.
Earlier this year, the FSPO published a digest of the legally binding decisions it had issued in 2019, as well as a separate digest of decisions around tracker mortgage related complaints.
---
The overview published today also contains anonymised case studies of settlements reached where a legally binding decision was not required.
Among them is:
* The payment of €28,000 in interest rate adjustment and €18,000 in compensation to a complainant whose mortgage was incorrectly classified as an investment property and who was not afforded the protections of the Mortgage Arrears Resolution Process (MARP).
* A settlement of €36,000 to a couple who had four mortgages with their bank. One of their mortgages was impacted by the tracker mortgage examination directed by the Central Bank and there was a disagreement between the parties as to whether a tracker rate should have applied to their second mortgage.
There was also disagreement as to what rate applied to their third mortgage, and issues concerning conduct around their fourth mortgage.
* The payment of €20,000 to a couple whose holiday home received €57,000 worth of damage due to a burst water pipe. €14,500 of the claim had already been paid prior to mediation.
* The payment of €3,000 to a complainant following damage caused to his car by rats.
---
Mr Deering said his office has implemented its business continuity plan in the face of the restrictions put in place as a result of the Covid-19 pandemic.
"The FSPO will deal with any complaints arising from the current situation in the normal way," he said.
"We have information on our website, www.fspo.ie that details the steps complainants need to take if they have a complaint, including making a formal complaint to their financial service provider and giving that provider the opportunity to resolve the complaint, before making a complaint to the FSPO," he added.