MoneyConf is where the leaders of banking, finance and financial technology come to meet. Over two days in Dublin, 5,000 attendees from over 60 countries will network and learn from the industry's leading lights.
These are the people who have transformed how we bank, how we pay, and how retailers operate.
Some of the most exciting companies in financial technology are at the conference in Dublin which was chosen as the host city because of its reputation as a hub for fintech activity.
Financial Technology is not just for big business. One of the keynote speakers at MoneyConf is Sarah Friar, chief financial officer of payments company Square. A native of Co Tyrone, she has become one of the most influential female tech executives in Silicon Valley.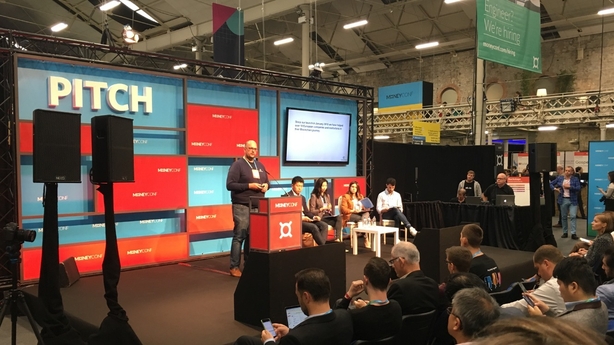 "Square started from a basis of economic empowerment," Ms Friar said.
"It's our purpose as a company. We looked at small businesses and saw that they couldn't get on the system. They weren't able to accept electronic payments.
"We thought about it from a risk perspective, from a technology perspective, and ultimately how we sold that technology to companies.
"We really want to help small businesses to never miss a sale; to always be able to take a payment, and from there to start to run and grow their business using the platform that we've built," she said.
Europe moving towards a cashless society https://t.co/4QuT326lhn via @rte

— Petula Martyn (@petulamartyn) June 12, 2018
Looking at the future of fintech, Paddy Cosgrave, founder and CEO of MoneyConf, believes we are moving towards a cashless economy.
"I was in China recently. I went into lots of coffee shops, and I couldn't use cash, I couldn't use a credit card, I could only use my phone to pay using a QR code. To me that's the future. The future is cashless."
Mr Cosgrave said it is inevitable that it will happen in Ireland too.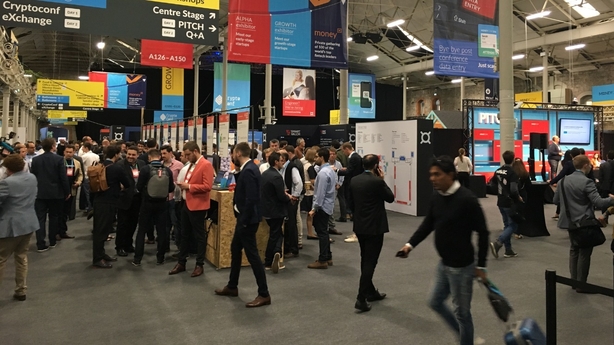 Banking is also changing. Some of the most exciting banks are not Irish or British banks, but they are European banks and they are entirely online banks that have no bricks and mortar stores.
"They're growing faster than any banks have ever grown in the history of this continent," Mr Cosgrave said.
MoneyConf is organised by the team behind Web Summit, which was originally hosted in Dublin, and then moved to Lisbon. Organisers say MoneyConf will stay in Dublin long into the future.
"It's great to be back in Dublin. Ever since Web Summit left, we've always wanted to find a reason to come back, and MoneyConf is that reason and hopefully it stays here long into the future," he said.
'Dublin is a great place for conferences, certainly up to around 20,000 people, that's the natural threshold. It's an amazing city," he added.