Why is Apple faced with this big tax bill?
Apple, like many other US multinationals, has large amounts of money held overseas. Such companies had been reluctant to repatriate their cash because of the high rates of tax they would have to pay in the US.
Under the new Republican tax bill, signed into law by US President Donald Trump just before Christmas, companies are required to pay a one-time tax, at a reduced rate of 15.5%, on foreign-held earnings whether they intend to bring them back to the US or not.
The €38 billion that Apple said it would pay is roughly in line with expectations. The company has in excess of $250 billion held overseas. It has not specified how much it will bring back to the US, but it has announced a big investment of $30 billion in its American operations, including a new US campus, data centres and more than 20,000 new jobs.

Does the tax payment affect Ireland?
Most of that $250 billion Apple cash pile would have been held by its Irish arm up to 2014, but following a change in the tax law in Budget 2015 - which meant Irish-registered companies could no longer be regarded as 'stateless' for tax purposes - the residency of that arm was moved to Jersey. Ireland would not have benefited from the notional holding of that money here.
Apple is a big employer in Ireland with 5,500 employees and has not signalled any intentions to move any of its operations out of this country. However, its decision to invest heavily in the US in future years may impact on investment decisions elsewhere.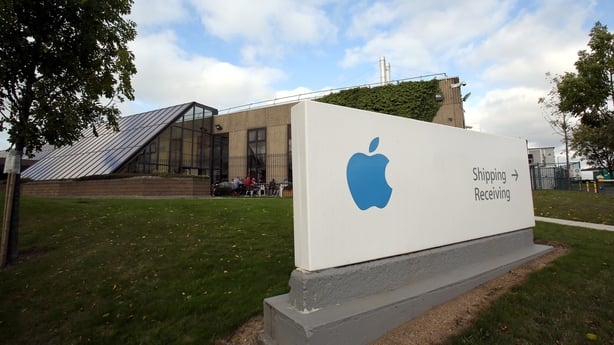 Does Apple still owe $13 billion in back taxes to Ireland?
Yes - the taxation changes in the US do not affect the European Commission ruling that Apple effectively benefited from state aid as a result of an arrangement it had with the Irish tax authorities dating back to the 1990s. Both Ireland and Apple are appealing the ruling. According to correspondence between the Department of Finance and the Oireachtas Public Accounts Committee, a special account for holding the Apple money due to Ireland will be in place by the end of March with payment commencing shortly afterwards.
The escrow account will be overseen by a third party investment manager. Payments will continue up until September and the money will remain in the account until the outcome of the appeal is known.
Eurostat, the statistical office for the EU, has also confirmed that the money will not be included in figures for Ireland's national debt or income. The European Commission has referred Ireland to the European Court of Justice for failing to recoup the Apple money quickly enough. The money was initially due by January of last year.

What about the proposed data centre in Athenry?
Apple has been seeking planning permission for an €850m data centre in Athenry for almost three years. The development is still subject to appeals in the courts with objectors attempting to take their case to the Supreme Court.
In October last, the High Court rejected attempts to block the development through a Judicial Review. In a meeting with Taoiseach Leo Varadkar last year, Apple CEO Tim Cook failed to provide a definitive commitment that it would proceed with the Athenry project. Around that time Apple announced plans to develop a second data centre in Denmark. Its new US development plans include data centres, but it is not clear if this, or the new Denmark development, will impact on its Athenry plans.