The well-versed piece of political theatre that is the annual Budget speech will be played out in the Dáil in the coming hours. But ministers have been keen to point out that this time there won't be any drama.
The "boring budget" as it has been billed might have had a more subdued and controlled build-up than what we are used to.
But its low-key nature belies the high stakes involved for a Budget that is framed against the unpredictability of Brexit and the certainty of a General Election coming down the tracks.
Here is what to expect:
The Brexit Budget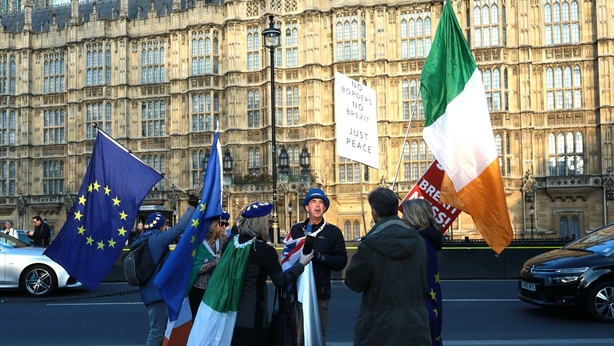 The overarching theme of this year's Budget and the one that will be used to both justify and excuse all else will be Brexit.
After saying in the early summer that it would consider two Budget approaches depending on whether there was an orderly or disorderly Brexit, the Finance Minister made the call in late September to frame it on the assumption of a no-deal.
This, Paschal Donohoe argued, would give certainty to people across the country as well as in businesses and in vulnerable sectors.
With the Budget being delivered just weeks out from the current Brexit deadline, he had little option but to show that the Government has prepared a significant response for such a scenario.
The only way to do this is by having a large pot of money on standby to deal with the shock of a potential no-deal.
The minister is expected to announce a €650m contingency fund - €500m coming from money earmarked for the Rainy Day fund and the remainder from corporation taxes. This is expected to be brought up to €800m when EU funding of €150m is included.
The contingency package would be divided into three portions: Agriculture, enterprise and tourism. It's expected that two thirds - or around €540m - would go towards the agrifood sector and the remainder to tourism and enterprise.
Businesses, which have been slow to take up Brexit schemes announced in last year's Budget, would be offered more targeted supports and interventions, including some measures to help support jobs that could require approval under EU state aid rules.
This will all be announced with the caveat that the fund would only kick in if there is a no-deal Brexit and it would be released in tranches.
Separate to that, the minister is expected to announce he is planning for a potential €100m extra in unemployment benefits to meet the costs of job losses in the event of a no-deal Brexit.
Carbon tax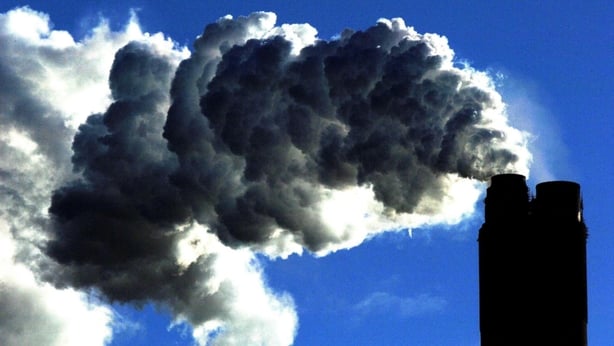 Although it's been well flagged, the carbon tax is the element that ministers most fear.
Last year, the Government balked at the idea of increasing the carbon tax in a decision that came down to the final hours of negotiations.
Since then, a cross-party committee has been set up to seek consensus on the issue. And with protests on the streets and a huge emphasis on climate change, it is now or never for a carbon tax - whatever the political ramifications.
And there could be many. Sinn Féin and People Before Profit are against the carbon tax increase and are likely to voice their protests.
The Independent Alliance, in Government, has reservations about the tax, but said it is "not against it" once it is satisfied with the mitigation measures.
Fianna Fáil is supporting the tax but has enough ammunition to criticise the Government's handling of it. And Fine Gael TDs, including ministers themselves, are worried too that the tax will have to be handled carefully or else become the banana skin of Budget 2020.
The Taoiseach recently told the United Nations in New York that Ireland will raise the carbon tax to €80 per tonne by 2030, from its current rate of €20 a tonne. It will rise by €6 in this Budget and bring in €90 million next year.
That €90m will be ring-fenced for a "carbon budget" or essentially measures to mitigate the costs, under three main headings: Protecting the most vulnerable; a "just transition" and funding towards schemes for better energy and warmer homes grants.
Included in this will be a package to help Bord na Móna workers in Offaly whose families and communities are affected by the move away from fossil fuels.
Other mitigation measures will involve an increase to the fuel allowance of €2 a week and a promise that the carbon tax on home heating will not kick in until after this winter.
But big questions remain as to whether this will be enough to assuage concerns around fuel poverty or that people in rural areas will be disproportionately asked to share the burden.
The St Vincent de Paul has argued that the fuel allowance, when increases in energy costs are taken into account, is still far behind what it was in 2010.
It has also pointed out that fuel poverty effects many low income, working families, who are not entitled to the fuel allowance, as well as renters living in damp or poorly insulated accommodation.
One point of criticism will be that the Government has failed to carry out a fuel poverty review, as recommended by the cross-party Oireachtas committee on climate change. 
Medical cards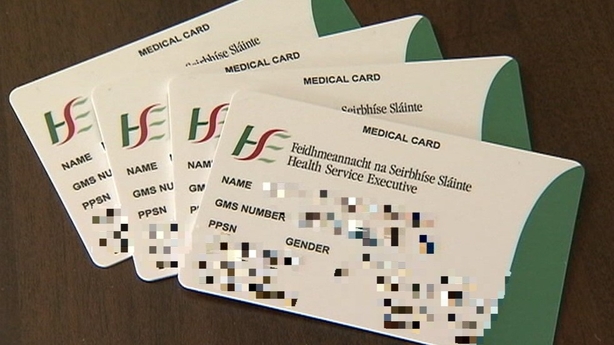 These are probably, by now, two words that strike fear in to the heart of any finance minister at Budget time.
Remember 2008 when Fianna Fáil had to water down a Budget measure to abolish the automatic entitlement to medical cards for the over 70s in the face of a huge backlash?
Or 2013, when cuts through "medical card probity" contained in the small print of the Budget contributed to the widespread withdrawals of discretionary medical cards, which went on to cost Fine Gael dearly in the subsequent local elections?
This year, the Independent Alliance is hoping to have a better medical card story to tell and has secured a deal with the Finance Minister that will ensure an estimated 56,000 more people over 70 will be eligible for a medical card.
The new eligibility threshold is expected to rise by €50 for a single person to €550 a week. A couple who have a weekly income of up to €1,050 will be eligible for medical cards - up from €900. The catch is that these changes will not kick in until the middle of next year.
This is expected to cost the Exchequer €30m and while some might privately argue that the money could be better targeted at other areas of the health service, no one is going to criticise what is likely to be a popular measure among a key voting demographic.
General spending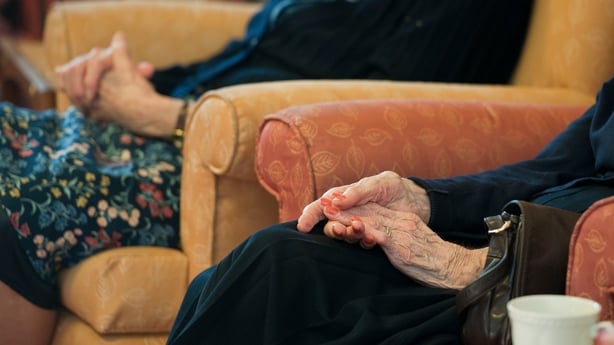 While changes to the medical card threshold will be sold as a big win for the Independent Alliance, the other party to these negotiations, Fianna Fáil, will point to improvements in public services, particularly in health and education as evidence of its influence over the Budget.
The spending package will include an increase in funding for the National Treatment Purchase Fund from €75m last year to €100m, something that Fianna Fáil had put on the table as a measure that could help alleviate hospital waiting lists.
There will also be an increase of one million home help hours, from the 18 million hours currently provided to 19 million hours, at a cost of €45m.
There will be €10m extra funding for additional staff for the area of disability services, including physiotherapists and speech and language and occupational therapists.
Significantly, the spending side will also include between 600 and 700 new gardaí.
The spending side might well be noticed for what it does not have and that is across the board increases to social welfare changes, which were ruled out over the weekend.
The extra revenue available for Social Protection measures is understood to be around €150m down considerably from €360m last year.
While the annual Christmas Bonus will be paid, a €5 increase to the pension which was a feature of the last two budgets, is not on the cards. There will be some targeted increases to payments such as the Living Alone Allowance or the Qualified Child Allowance.
In health, there will be a commitment of 1,000 new frontline staff in the community. There is a €60m fund for this between now and 2021. This will include extra funding for additional staff for the area of disability services, including physiotherapists and speech and language and occupational therapists.
There will be free dental care for under sixes and free GP care for under eights from next September
There will also be a reductions in prescription charges for under and over 70s, as well as money for cancer, maternity and dementia strategies.
Taxation
Despite some strong hints from the Taoiseach during a recent visit to the US that there would be tax sweeteners in the Budget, the measures around income tax will be very limited.
On a visit to Los Angeles in September, Mr Varadkar told reporters "we are looking at a number of things, certainly around income taxes".
But the Finance Minister subsequently played down expectation of tax cuts, saying spare money will have to be put aside for Brexit,
There will be some small measures around the fringes though. The most significant of which is likely to be a change to the personal tax credit for the country's 300,000 self-employed workers. 
Fianna Fáil's Michael McGrath had been urging the Government to honour its Programme for Government commitment to increase the self-employed tax credit from 1,350 to match the tax credit available to PAYE workers of 1,650. It is expected to just fall short of that.
Housing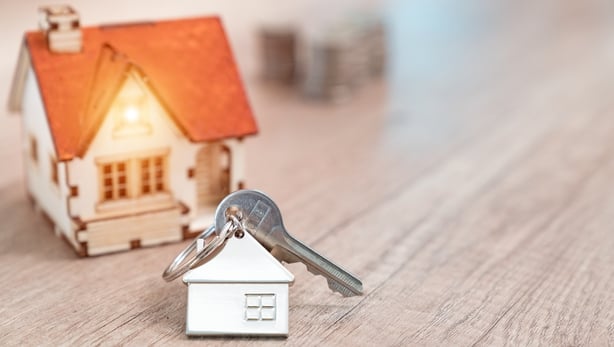 The Help-to-Buy scheme, which offers tax rebates of up to 20,000 for first-time buyers, is expected to continue unchanged.
This is despite the Taoiseach saying over the weekend that he was looking at "some modifications" to ensure that the scheme is "not subsidising couples who can already well afford to buy".
We need your consent to load this rte-player contentWe use rte-player to manage extra content that can set cookies on your device and collect data about your activity. Please review their details and accept them to load the content.Manage Preferences